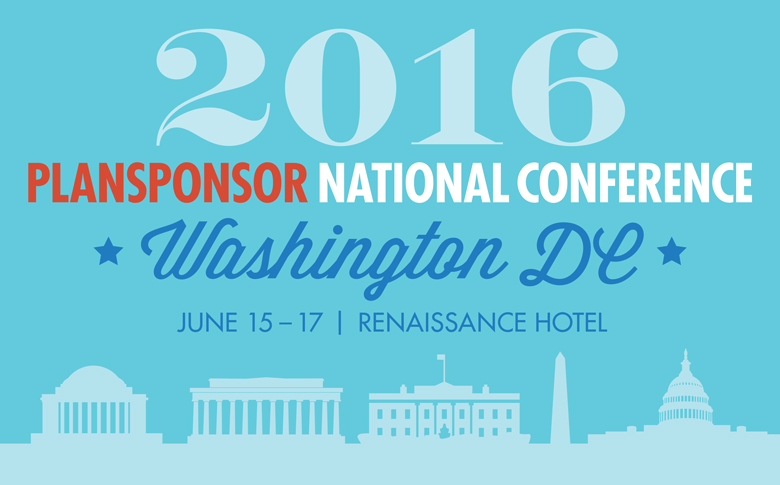 Increasing Your Retirement Plan Acumen: Insight for plan fiduciaries
After a decade in Chicago, it is time for a new venue. Join us as the PLANSPONSOR National Conference moves to Washington, D.C., for its 2016 conference! As one of the only industry-wide events to bring together plan sponsors, retirement plan advisers and the providers that support plans and participants, we will now bring you even more insight from legislative, legal and policy thought leaders. The agenda will cover current trends and best practices, as well as future thinking about retirement plan design, participant engagement and education, investment options and solutions, and, of course, legislative and regulatory updates. Regardless of your retirement plan position—whether you work on the finance, Treasury or human resource (HR) side of the retirement plan—the 2016 PLANSPONSOR National Conference is right for you.
Pre-Conference Workshops

Wednesday, June 15, 2016,

The morning before the conference starts, PLANSPONSOR is hosting two pre-conference workshops: DC Plan Boot Camp and Best Practices in DB Plan Administration. These hands-on workshops offer additional educational opportunities for those plan sponsors who are looking to enhance their conference experience. The DC Plan Boot Camp is designed to educate those who are newer to 401(k) programs, or who simply want to catch up on the latest 401(k) structures, strategies and regulations. The Best Practices in DB Plan Administration workshop will address the current regulatory environment and discuss trends in both investing and de-risking.