August 25th, 2021


Insight on Plan Design & Investment Strategy Every Weekday
Data and Research
DB Plans and Social Security Are Wealth Equalizers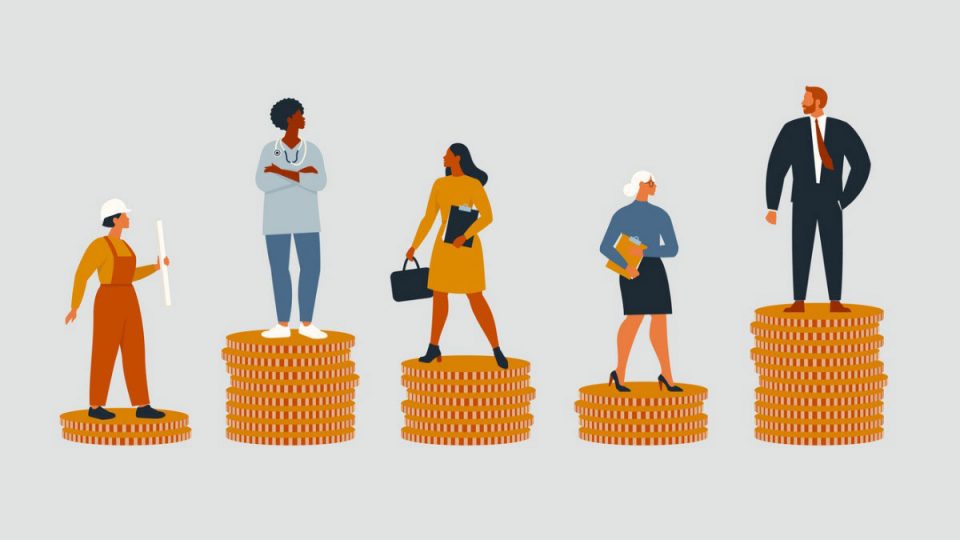 A study finds the programs are substantial resources for Black and Hispanic families and adding them into wealth considerations lowers the racial wealth gap, which researchers say shows the importance of maintaining their fiscal health.
Economic Events
Sales of new single‐family houses in July were at a seasonally adjusted annual rate of 708,000, according to estimates released jointly by the U.S. Census Bureau and the Department of Housing and Urban Development. This is 1.0% above the revised June rate of 701,000, but is 27.2% below the July 2020 estimate of 972,000.
Market Mirror
Tuesday, the Dow was up 30.55 points (0.09%) at 35,366.26, the Nasdaq gained 77.15 points (0.52%) to finish at 15,019.80, and the S&P 500 increased 6.70 points (0.15%) to 4,486.23. The Russell 2000 climbed 22.61 points (1.02%) to 2,230.91, and the Wilshire 5000 closed 181.65 points (0.39%) higher at 46,563.48.

The price of the 10-year Treasury note was down 4/32, increasing its yield to 1.290%. The price of the 30-year Treasury bond decreased 32/32, bringing its yield up to 1.913%.
Research
2021 Recordkeeping Survey
Total 401(k) assets as measured by PLANSPONSOR's recordkeeping survey is more than $6 trillion, and 84% of defined contribution (DC) plan sponsors report they have been with their recordkeeper for more than three years.
ON THIS DATE: In 1814, the Library of Congress was destroyed by British forces. In 1875, Matthew Webb, a 27-year-old merchant navy captain, became the first known person to successfully swim the English Channel. In 1916, the National Park Service was established as part of the Department of the Interior. In 1920, Ethelda Bleibtrey won the 100-meter freestyle swimming competition in Antwerp, Belgium. She was the first woman to win an Olympic competition for the U.S. In 1939, the movie "Wizard of Oz" opened around the United States. In 1946, Ben Hogan won the Professional Golfers' Association (PGA) tour in Portland, Oregon. It was his first major golf title. In 1981, the U.S. Voyager 2 spacecraft sent back pictures and data about Saturn. In 2009, Edward "Ted" Kennedy, the youngest brother of President John F. Kennedy and a U.S. senator from Massachusetts from 1962 to 2009, died of brain cancer at age 77 at his home in Hyannis Port, Massachusetts.

WEDNESDAY WISDOM: "When all is lost, ask the IRS; they'll find something."—Douglas Horton, clergyman
Industry Intel Roundup

—Thought Leadership
PLANSPONSOR is pleased to present the next edition of our Industry Intelligence roundup. This week, we are featuring content from thought leadership authorities. The content was created to educate, inform and offer ideas for plan sponsors regarding plan design, investing, administration and compliance.
SPONSORED BY: Edelman Financial Engines
What's Next for Retirement Income?
The retirement industry has always adapted to support the shifting financial complexities facing American workers. Recent events have put a spotlight on the need for additional retirement income support. While there may not be a universal solution for all employees, there are steps plan sponsors can take to give participants confidence in planning for a smooth transition into retirement.
Did someone forward you this newsletter? Sign up here to get NEWSDash directly in
your mailbox!
©2022 Asset International Inc. All rights reserved.
702 King Farm Boulevard, Suite 400, Rockville, MD 20850