January 6th, 2021


Insight on Plan Design & Investment Strategy Every Weekday
Investing
Rethinking the 60/40 Portfolio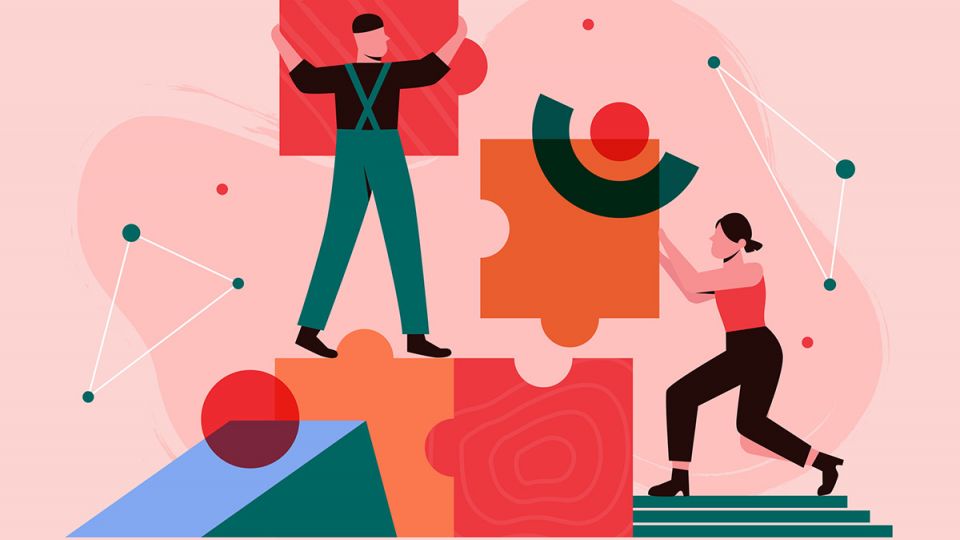 Defined benefit and defined contribution plan sponsors need to adjust the composition of the traditional 60/40 portfolio to meet plan and participant goals, experts say.
Plan Sponsor of the Year Awards
Only One Week Left!!
Nominations for the 2021 Plan Sponsor of the Year awards have been open for a month, and the deadline for entries in January 13.
Market Mirror
Tuesday, the Dow was up 167.71 points (0.55%) at 30,391.60, the NASDAQ gained 120.51 points (0.95%) to finish at 12,818.96, and the S&P 500 increased 26.21 points (0.71%) to 3,726.86. The Russell 2000 climbed 33.19 points (1.71%) to 1,979.11, and the Wilshire 5000 closed 326.04 points (0.84%) higher at 39,218.13.

The price of the 10-year Treasury note was down 3/32, increasing its yield to 0.951%. The price of the 30-year Treasury bond decreased 32/32, bringing its yield up to 1.700%.
Ask the Experts
QNEC for a Prior Year and the 415 Limit
"We made a qualified nonelective contribution (QNEC) in 2020 to correct a missed 403(b) deferral opportunity for one of our employees in 2019. Is the QNEC considered to be a 2019 or a 2020 contribution for 415 limit purposes? Also, since we are making up for a missed elective deferral opportunity, does the QNEC count toward the 402(g) elective deferral limit?"
UpFront
Retirees in Name Only
The factors that are redefining 'retirement'—what these mean for workers near the end of their full-time-employment years.
| | |
| --- | --- |
| | ON THIS DATE: In 1838, Samuel Morse's telegraph system was demonstrated for the first time at the Speedwell Iron Works in Morristown, New Jersey. In 1912, New Mexico was admitted into the United States as the 47th state. In 1919, Theodore Roosevelt, the 26th president of the United States, died at Sagamore Hill, his estate overlooking New York's Long Island Sound. In 1945, the Battle of the Bulge ended with 130,000 German and 77,000 Allied casualties. In 1952, the "Peanuts" comic strip debuted in Sunday papers across the United States. In 1963, "Wild Kingdom" premiered on NBC. In 1999, Bob Newhart received a star on the Hollywood Walk of Fame. |
| | |
| --- | --- |
| | WEDNESDAY WISDOM: "To begin, begin."—William Wordsworth, poet |
Industry Intel Roundup

—Featured Webcasts
PLANSPONSOR is pleased to present the next edition of our Industry Intelligence roundup. This week, we are featuring webcasts sponsored by experienced providers in the industry. The content was created to educate, inform and offer ideas for plan sponsors regarding plan design, investing, administration and compliance.
Managing the DC Plan Investment Menu
Sponsored by Columbia Threadneedle Even if they have help, defined contribution plan sponsors have ultimate fiduciary responsibility for managing the funds on their plans' investment menus. Participants' preferences and needs for diversification and good performance, as well as costs, are all considerations in selecting and monitoring DC plan investments. Plan sponsors are also increasingly considering how to construct an investment lineup that can meet participants' decumulation needs. Learn about the latest trends in investment menu design, as well as the Employee Retirement Income Security Act and regulatory duties plan sponsors are expected to follow.
SPONSORED BY: MetLife
Webinar: The Great Retirement Decision
Today, many employers are focused on the "Great Resignation." However, there is another workplace priority that needs attention: the "Great Retirement Decision" – whether to take one's accumulated savings as a paycheck or a perceived "pot of gold," or some combination of the two. MetLife's MetLife 2022 Paycheck or Pot of Gold Study shows the contrast between those who chose a lump sum and those who opted for guaranteed retirement income.1 In this webinar, our experts will discuss: • Do pre-retirees and retirees think it's valuable to have guaranteed retirement income? • Do retirees' experiences with taking a lump sum meet with their expectations? • How quickly do retirees deplete their lump sums? • How are different employee demographics faring as they approach retirement? • How can employers improve retirement outcomes for employees?
SPONSORED BY: Fidelity
Student Debt: What's New and What Matters to employers and employees?
Student debt is not a new headwind for employees, but deeper insights into the cross generational hardships are beginning to influence employment decisions. In this especially tight labor market – amid talk of the 'Great Resignation' and increased inflationary pressures - employers are revisiting if and how to differentiate their benefit offering to address talent attraction, retention and diversity and inclusion objectives. Join Fidelity leaders Kirsten Hunter Peterson, Director of Thought Leadership, and Chris Rinko, Vice President Student Debt, to hear about the latest legislative and marketplace updates, and model the potential financial impact for employees enrolled in a student debt repayment benefit during the past two years. Fidelity has done the research and the math to illustrate how a student debt benefit can provide a competitive advantage to attract and retain talent, promote company culture and support overall financial wellness. Fidelity Workplace ServicesLLC, 245 Summer Street, Boston, MA 02110 ©2022 FMR LLC. All rights reserved. 1023761.1.0
Did someone forward you this newsletter? Sign up here to get NEWSDash directly in
your mailbox!
©2022 Asset International Inc. All rights reserved.
702 King Farm Boulevard, Suite 400, Rockville, MD 20850