January 6th, 2021


Insight on Plan Design & Investment Strategy Every Weekday
Investing
Rethinking the 60/40 Portfolio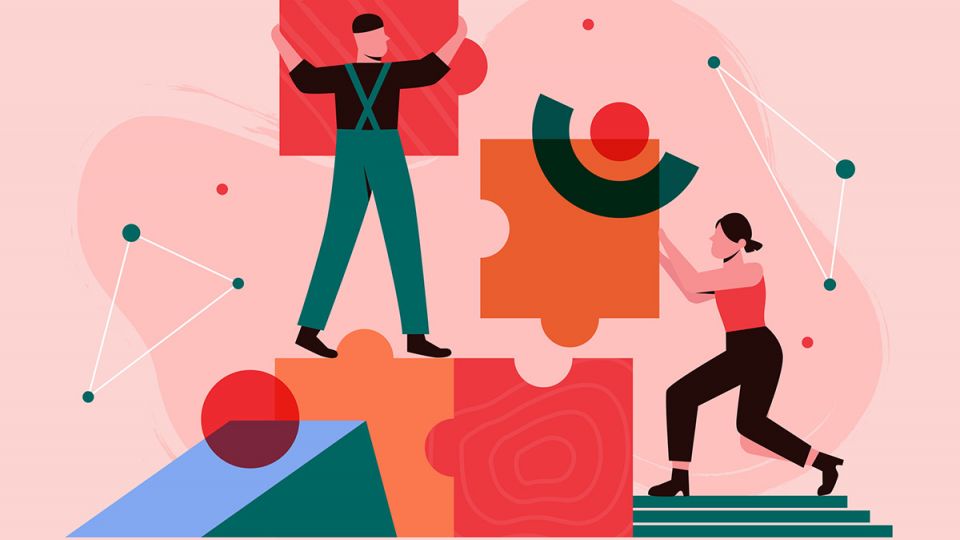 Defined benefit and defined contribution plan sponsors need to adjust the composition of the traditional 60/40 portfolio to meet plan and participant goals, experts say.
Plan Sponsor of the Year Awards
Only One Week Left!!
Nominations for the 2021 Plan Sponsor of the Year awards have been open for a month, and the deadline for entries in January 13.
Market Mirror
Tuesday, the Dow was up 167.71 points (0.55%) at 30,391.60, the NASDAQ gained 120.51 points (0.95%) to finish at 12,818.96, and the S&P 500 increased 26.21 points (0.71%) to 3,726.86. The Russell 2000 climbed 33.19 points (1.71%) to 1,979.11, and the Wilshire 5000 closed 326.04 points (0.84%) higher at 39,218.13.

The price of the 10-year Treasury note was down 3/32, increasing its yield to 0.951%. The price of the 30-year Treasury bond decreased 32/32, bringing its yield up to 1.700%.
Ask the Experts
QNEC for a Prior Year and the 415 Limit
"We made a qualified nonelective contribution (QNEC) in 2020 to correct a missed 403(b) deferral opportunity for one of our employees in 2019. Is the QNEC considered to be a 2019 or a 2020 contribution for 415 limit purposes? Also, since we are making up for a missed elective deferral opportunity, does the QNEC count toward the 402(g) elective deferral limit?"
UpFront
Retirees in Name Only
The factors that are redefining 'retirement'—what these mean for workers near the end of their full-time-employment years.
| | |
| --- | --- |
| | ON THIS DATE: In 1838, Samuel Morse's telegraph system was demonstrated for the first time at the Speedwell Iron Works in Morristown, New Jersey. In 1912, New Mexico was admitted into the United States as the 47th state. In 1919, Theodore Roosevelt, the 26th president of the United States, died at Sagamore Hill, his estate overlooking New York's Long Island Sound. In 1945, the Battle of the Bulge ended with 130,000 German and 77,000 Allied casualties. In 1952, the "Peanuts" comic strip debuted in Sunday papers across the United States. In 1963, "Wild Kingdom" premiered on NBC. In 1999, Bob Newhart received a star on the Hollywood Walk of Fame. |
| | |
| --- | --- |
| | WEDNESDAY WISDOM: "To begin, begin."—William Wordsworth, poet |
Industry Intel Roundup

—Featured Webcasts
PLANSPONSOR is pleased to present the next edition of our Industry Intelligence roundup. This week, we are featuring webcasts sponsored by experienced providers in the industry. The content was created to educate, inform and offer ideas for plan sponsors regarding plan design, investing, administration and compliance.
PLANSPONSOR 2021 Plan Progress Series: Plan Design Trends
Some trends in plan design—automatic features, target-date funds (TDFs)—are likely to continue to be good practice. However, the coronavirus pandemic has uncovered participants' specific needs and, perhaps, insufficiencies in plan design.
SPONSORED BY: Prudential
Driving Retirement Plan Outcomes Through An Income Strategy
COVID-19 has highlighted many gaps in today's retirement plans and verified that American workers are not prepared for retirement. A guaranteed income strategy is often the missing link that is preventing plans from being true retirement plans and not just savings plans. The passage of the Setting Every Community Up for Retirement Enhancement (SECURE) Act makes offering an income strategy easier than ever. Learn about plans that have implemented an in-plan income component that guarantees a steady stream of income throughout retirement with protection from market downturns.
Did someone forward you this newsletter? Sign up here to get NEWSDash directly in
your mailbox!