Retirement Industry People Moves
SLC Management expands fixed income team; SS&C Technologies names VP for retirement plan administration team; Office leader joins Mercer Northern California division; and more.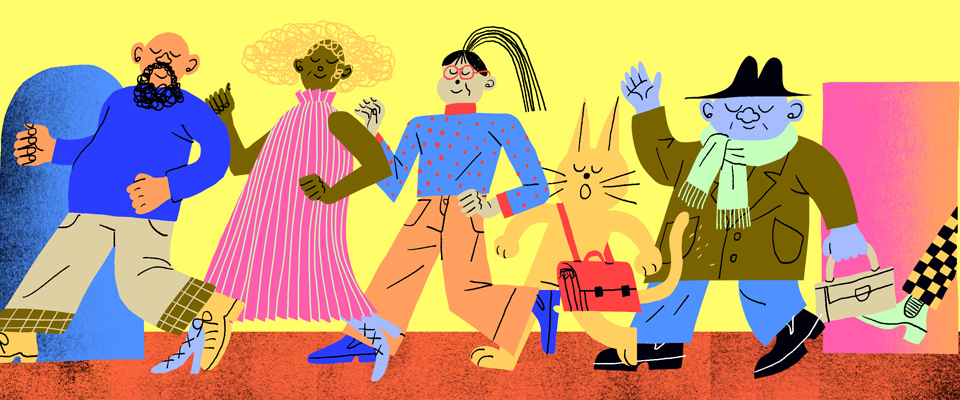 SLC Management Expands Fixed Income Team
SLC Management has updated its Total Return Fixed Income Team.
Effective immediately, Christy Whittington will join SLC Management as managing director, Business Development, reporting to Chris Adair, head of U.S. Business Development and Client Relationships, SLC Management. Whittington will be responsible for developing and managing relationships with institutional investors, including corporate and public pension plans, endowments and foundations, and consultants and outsourced chief investment officer (OCIO) teams. She will be located in Chicago with a focus on the Midwest and Southeast regions.
Whittington brings over 20 years of experience working with plan sponsors and global investment consultants. Most recently, she was senior investment director at Legal & General Investment Management America, where she was responsible for establishing, growing and maintaining relationships with institutional plan sponsors and consultants in the Southeast region. Her portfolio of work includes roles as manager, Retirement Investments, FedEx Corp., and senior investment consultant, Consulting Services Group LLC.
Christy holds a master's degree from the University of Memphis and a bachelor's in business administration from the University of Mississippi.
In addition, SLC Management has announced that Annette Serrao has been promoted to senior director and portfolio manager, U.S. Total Return Fixed Income, SLC Management, effective immediately. In her new role, she will co-manage various strategies with a focus on corporate credit. Serrao will be involved in the portfolio construction process as well as trading and will make investment decisions based on fundamental and technical credit research. She has held various roles within SLC Management and has been with the firm since 2010. Prior to her new role, Serrao was a credit analyst and performed credit research and valuation on fixed income investments.
Serrao holds a master's degree from Pace University, Lubin School of Business, with a major in financial management. She will continue to report to Richard Familetti, CIO, U.S. Total Return Fixed Income, SLC Management, and will be based out of New York City.
SS&C Technologies Names VP for Retirement Plan Administration Team
SS&C Technologies Holdings Inc. has announced that Nicholle Taylor has been named vice president of Retirement Plan Administration. She will focus on expanding business process outsourcing for SS&C retirement plan clients.
SS&C Retirement Solutions supports organizations that represent more than 8 million participants and approximately 400,000 plan sponsors. Taylor will focus on improving servicing, operations and growth. She will report to John Geli, president, Retirement Solutions.
"Nicholle is a respected leader in retirement operations and services with more than 20 years of experience and a proven track record. Her strong background in process design and plan and participant servicing will bring tremendous value to the organization," Geli says.
Taylor joins SS&C from Ameritas, where she managed operations for its Retirement Plan Services business. She spent the first 20 years of her career at Vanguard in a variety of roles, including participant support and plan administration, day-to-day client services and sales and relationship management.
Office Leader Joins Mercer Northern California Division
Mercer has named Ben Kibbe as its Northern California office leader, based in San Francisco. His responsibilities include driving revenue growth and building brand and market awareness across Northern California and Hawaii. He will report to Macaire Pace, west market CEO.
"Ben is a proven leader with a deep understanding of the industry and the Bay Area," Pace says. "His experience during these uncertain times will benefit our clients and our colleagues, and we are delighted to have him leading our business in this important market."
Kibbe has spent nearly 30 years in the human resources (HR) consulting industry. Prior to this role, he served as Mercer's client management leader for the West Market. Kibbe joined Mercer from Willis Towers Watson, where he held a variety of leadership roles. He earned his bachelor's degree in political science at Northwestern University.
NFP Acquires FIA
NFP has announced the acquisition of Fiduciary Investment Advisors LLC (FIA), in a transaction that closed on April 1.
NFP is integrating FIA with DiMeo Schneider & Associates LLC, (DiMeo Schneider), a national investment consultant serving retirement plans, nonprofit organizations and private clients, and a subsidiary of NFP. The combined entity, led by the DiMeo Schneider and FIA management teams, operates independently under the DiMeo Schneider brand.
Robert DiMeo, managing partner of DiMeo Schneider, is CEO of the combined entity; Mark Wetzel, president of FIA, serves as president.
 "We have great respect for what Mark and his team have built, their approach to the business and how they serve clients," DiMeo says. "We look forward to learning from each other, working together to enhance opportunities for our employees and clients, and increasing our ability to help current and future clients prosper."
The Wagner Law Group Adds ERISA Attorney as Partner
The Wagner Law Group has added Ivelisse Berio LeBeau as a partner. 
Le Beau is an attorney specializing in ERISA [Employee Retirement Income Security Act] and employee benefits law and has been working in the field for more than 25 years.
She has counseled sponsors of multiemployer pension and welfare benefit plans; assisted health plan sponsors in complying with the Patient Protection and Affordable Care Act (ACA); worked with benefit plan sponsors and fiduciaries during U.S. Department of Labor (DOL) investigations; and defended benefit plan fiduciaries in federal and state court actions alleging breaches of fiduciary duty, challenging trustee decisions, or seeking plan benefits. Le Beau has also served as a trial attorney in the Office of the Solicitor of the DOL, representing the DOL in ERISA breach of fiduciary duty and prohibited transaction lawsuits related to employee pension and welfare benefit plans, including actions with respect to imprudent investment decisions, and against service providers who generated and retained undisclosed indirect compensation.
Le Beau is editor-in-chief of Bloomberg The Bureau of National Affairs' (BNA) Employee Benefits Law, 4th edition, and the Winter and Fall 2018 Supplements to the 4th Edition—a legal treatise covering employee benefits law practice.
She was also editor-in-chief and co-editor of earlier editions of that vital legal resource. Le Beau is a frequent speaker on employee benefits law topics at events sponsored by organizations such as the American Bar Association's Joint Committee on Employee Benefits and the Florida Bar Labor & Employment Law Section. She is also a fellow of the American College of Employee Benefits Counsel, an invitation-only organization of nationally recognized employee benefits lawyers.  
« Voluntary Benefits Provide Much-Needed Help During COVID-19 Crisis