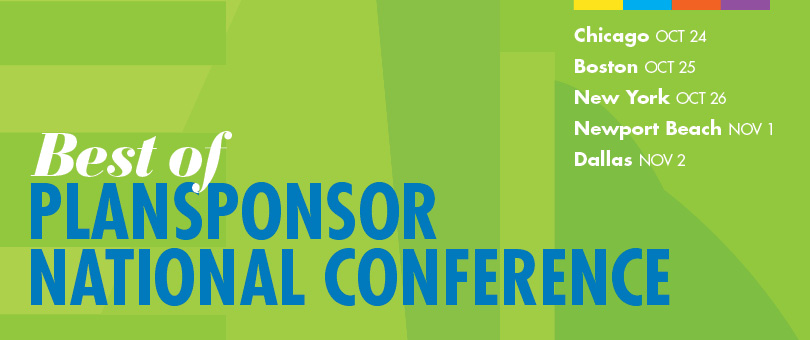 PLANSPONSOR is once again taking its popular PLANSPONSOR National Conference (PSNC) on the road to bring plan sponsors and retirement plan advisers in five major locations access to the key topics discussed at our national conference in June. In a half-day format, you'll drill down into the latest industry trends and best practices in critical areas including plan design, fund lineup construction, participant education, regulatory compliance and much more.
For plan sponsors—whether you work on the finance, treasury or human resource (HR) side of the retirement plan—the Best of the PSNC provides you with information you can take back to your office and use immediately to ensure your plan runs at its peak.  For retirement plan advisers, there is no better way to stay up to date on the latest challenges facing your clients.
Join us in Chicago, Boston, New York, Newport Beach, and Dallas in October and November!