Retirement Industry People Moves
NEPC appoints former Meketa executive to COO role; Alan Biller and Associates announces promotion and new shareholders; Mercer appoints head of sustainable investment; and more.
Reported by
DJ Shaw
Art by
Subin Yang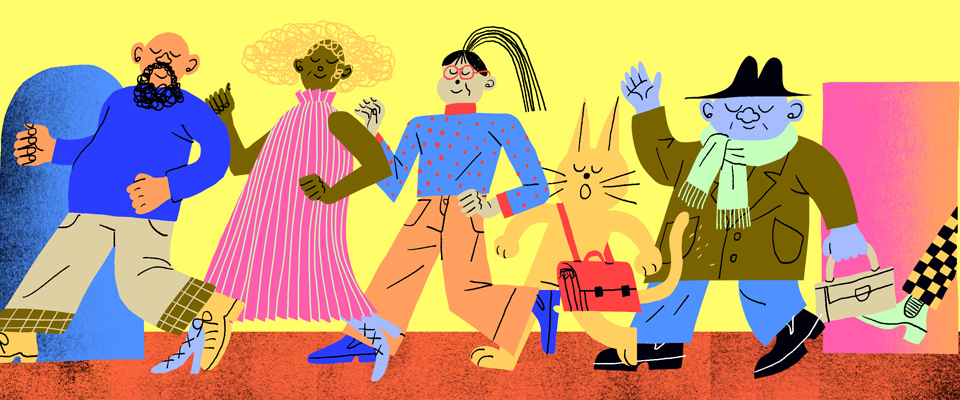 Attorney Returns to the Wagner Law Group as Principal
The Wagner Law Group has recently announced that John Sohn has rejoined the firm as a partner.
Sohn has over 25 years of experience advising financial institutions with respect to investment management matters, including retirement-related products and services. His expertise includes ERISA and the areas of securities and banking laws relating to fiduciaries. 
Sohn has extensive experience advising asset management firms, broker/dealers, banks, insurance companies and retirement platforms. He also has extensive experience with fund products and their distribution, including registered funds, private funds and bank-maintained collective investment trusts, as well as managed accounts and retail separately managed account programs.
Sohn graduated with honors from both Harvard Law School and Harvard College. Before joining the Wagner Law Group, he served as associate general counsel for Legg Mason and as lead ERISA counsel for Citigroup. He most recently served as senior managing counsel at BNY Mellon.
NEPC Appoints Former Meketa Executive to COO Role
NEPC has announced that Kellie Kane has joined the firm as partner and chief operating officer, effective May 2. Kane will be responsible for overseeing the execution and implementation of NEPC's operational strategy, including the firm's performance reporting, technology and discretionary operations teams. She will be an active member of the firm's executive team and will report directly to managing partner Mike Manning.
Prior to joining NEPC, Kane spent 24 years at Meketa Investment Group, where she most recently served as partner and chief operating officer. In that role, Kane oversaw a large staff across IT, systems development, data, performance reporting, investment analytics, administrative and transfer operations.
Alan Biller and Associates Announces Promotion and New Shareholders
Alan Biller and Associates, a national investment consulting firm, has promoted Asad Ali to the role of president, effective immediately. Ali succeeds Jennifer Newell, who assumed the role of CEO earlier this year.
A shareholder of the firm, Ali joined Alan Biller and Associates in 2014 and has served as executive vice president since 2020. He will continue his client-facing responsibilities and play a greater role in the firm's strategic initiatives.
The firm has also elevated three employees as new equity shareholders and principals: David Vas, director of consulting; Aileen Burrows, chief operating officer; and Ralph Goldsticker, chief investment officer. Through periodic grants of equity ownership to key employees, the firm ensures its continuing ability to remain an independent fiduciary adviser to its clients.
Retirement Income Consortium Launches to Address Retirement Security Challenges
To help accelerate adoption of guaranteed income solutions in retirement plans, global fintech firm Broadridge Financial Solutions Inc. has launched the Retirement Income Consortium, an initiative to bring together comprehensive retirement expertise in support of the effort to make financial security a reality for all Americans.
The Consortium has a shared goal of supporting greater access for workers to retirement income solutions. The passage of the SECURE Act and continued focus on the importance of retirement security have underscored the need for concerted action on the issue of retirement preparedness. Broadridge launched the Consortium to create a due diligence framework for retirement income solution evaluation, and as a forum to work with retirement income solution providers and others to better educate advisers and plan sponsors.
"The development of a standard is critical for retirement income solutions to get implemented within plans," says John Faustino, head of Broadridge's fiduciary education and technology business. "Investors want plan sponsors to give them the option of retirement income, but there is a tremendous demand for education and support to connect the dots and make that happen."
Consortium members include AllianceBernstein, Allianz, BlackRock, Income America, Nationwide, Principal Financial Group, Prudential Financial and TIAA-Nuveen.
Mercer Appoints Head of Sustainable Investment
Mercer has named Max Messervy as head of sustainable investment, Americas. Based in Boston, Messervy will be responsible for sustainable investments for clients across North and South America and will report to Jo Holden, Global Head of Investment Research.
Messervy previously held the role of senior consultant on Mercer's U.S. sustainable investment team, serving as a strategic adviser on sustainable investment, climate change and impact investment approaches throughout investment processes. Prior to joining Mercer, Messervy spent nearly four years working in the insurance practice at Ceres in Boston, a not-for-profit sustainability advocacy organization. He also worked in various capacities with Canadian federal and provincial governments.
Messervy holds a master's degree in public policy from the Luskin School of Public Affairs at UCLA, and an honors religious studies degree from McGill University.
Newcleus Makes Three New Hires
Three professionals with decades of experience in bank-owned life insurance and non-qualified benefit planning have joined Newcleus, a Newtown, Pennsylvania-based firm that designs, administers and services compensation, benefit, investment and finance strategies.
New managing directors Fabrizio D'Uva and Charlie Abboud and new account executive Amanda Hoffman join Newcleus from Pentegra. At Newcleus, D'Uva, Abboud and Hoffman will continue to serve the banking community and enhance their servicing and product offerings to their clients while providing a smooth transition and undisrupted administration.
D'Uva, regional managing director for Newcleus Bank Advisors, brings more than 20 years of industry expertise to the role.
Abboud, regional managing director for Newcleus Bank Advisors, also has decades of experience and knowledge about non-qualified retirement plan solutions, benefit plan design and financing strategies.
Hoffman, Newcleus Bank Advisors account executive, boasts 19 years of experience in all aspects of executive benefit plans and related financing strategies.