Retirement Industry People Moves
IPS acquires CPA firm's pension services group; Morgan Stanley at Work and Vestwell announce partnership; FPS Group rebrands as IPX Retirement; and more.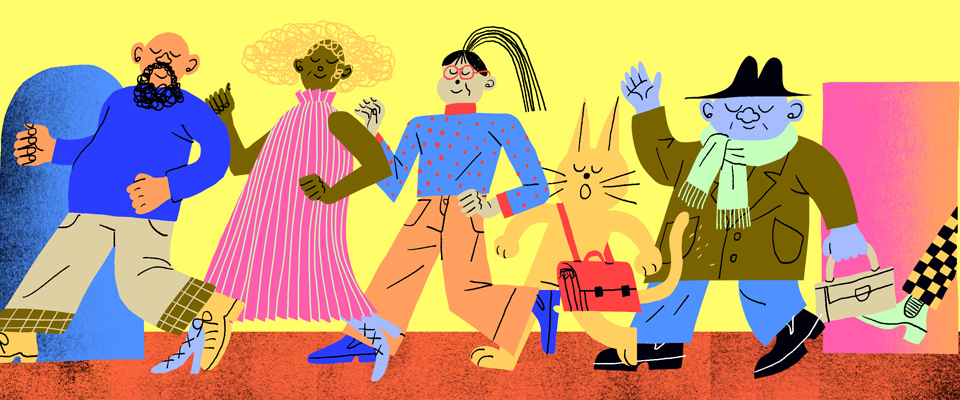 WFAM to be Rebranded as Allspring Global Investments
GTCR LLC and Reverence Capital Partners, L.P. announced that upon closing of their acquisition of Wells Fargo Asset Management (WFAM), the newly independent company will be rebranded as Allspring Global Investments.
As part of the transition, veteran industry executive Joseph A. Sullivan will become chief executive officer, in addition to his previously announced role as executive chairman. Sullivan will succeed Nico Marais, WFAM's current CEO, who will retire upon closing of the transaction and continue to serve Allspring as a senior adviser.
Sullivan comes to Allspring with more than 40 years of industry experience, previously serving as chairman and chief executive officer (CEO) of Legg Mason, Inc. from 2012 until its acquisition by Franklin Templeton in 2020. He joined Legg Mason in September 2008 and, after serving as head of global distribution and chief administrative officer, was appointed interim chief executive officer as of October 2012. Before joining Legg Mason, he served on the board of directors of Stifel Financial and as executive vice president and head of fixed income capital markets for Stifel Nicolaus from December 2005.
Milton Berlinski, co-founder and managing partner of Reverence Capital, says, "Today's leadership and name announcements give us even stronger conviction that the partnership between WFAM, GTCR and Reverence puts us in a powerful position to execute on our strategic vision for Allspring. We are pleased to have a leader of Joe's stature to take us forward as a newly independent company, and we are very grateful to Nico for his strong continued partnership during this time."
The name change to Allspring Global Investments is expected to go into effect upon the closing date of the transaction, which is anticipated to occur in the second half of 2021, subject to customary closing conditions. Additional details related to the new independent company and its brand identity will be shared upon closing of the transaction.
IPS Acquires CPA Firm's Pension Services Group
Integrated Pension Services (IPS), the retirement and pension services arm of Integrated Partners, has acquired Benefits 21, Friedman LLP's Pension Administration Services Group. Friedman LLP is one of the largest certified public accountant (CPA) firms.
"With the addition of Benefits 21, we are able to further scale our pension administration business and bring our services to clients in a wider geographic footprint," says Will Hackler, IPS' director of Retirement Services.
Friedman has been providing accounting, tax and business consulting services to private and public companies since 1924. Headquartered in Manhattan, Friedman has locations on the east and west coast of the United States, as well as in China.
"Our decision to form a strategic alliance with Integrated Pension Services was based on their depth of knowledge in the industry and the superior level of support they give clients," says Harriet Greenberg, CPA, PFS, co-managing partner of Friedman.
Morgan Stanley at Work and Vestwell Announce Partnership
Morgan Stanley at Work announced a retirement partnership with Vestwell that it says delivers user-friendly digital solutions and favored pricing.
"We continuously look for new and exciting ways to raise the bar on what both clients and participants can expect when it comes to an employee's financial journey," says Brian McDonald, co-head of Morgan Stanley at Work. "Our partnership with Vestwell represents a major step forward for the industry, where clients benefit from groundbreaking digital technology and exceptional service delivered at the competitive price points that Morgan Stanley's scale can deliver. This is truly a win-win for the marketplace, creating a value proposition that is hard to beat."
In addition to the commercial business relationship with Vestwell, Morgan Stanley also made a strategic investment in the firm during Vestwell's recent Series C financing round.
"Morgan Stanley's commitment to be a change agent that revolutionizes workplace savings programs for employers and employees aligns perfectly with our vision at Vestwell," says Aaron Schumm, Founder and CEO of Vestwell. "Together, we are fundamentally altering the way technology and servicing can elevate and scale the experience. We are so grateful and excited to partner with the Morgan Stanley team and their thousands of financial advisers to drive change for the better."
Morgan Stanley at Work Retirement Solutions offers a multi-provider recordkeeper platform designed to meet the individual needs of companies. In addition to providing customized retirement solutions, Morgan Stanley has dedicated retirement specialists that offer support and service for client's employees. Through a consultative process, the firm's specialists help companies improve plan competitiveness and fiduciary risk management, investment selection and monitoring, and employee retirement readiness.
FPS Group Rebrands as IPX Retirement
Retirement plan services provider FPS Group is changing its name to IPX Retirement, effective immediately.
The rebrand reflects the name of FPS Group's flagship recordkeeping platform, Investment Provider Xchange (IPX), and the company's renewed focus on investor outcomes. The rebranding initiative features a new customer-focused website—ipxretirement.com—along with logo and product enhancements.
"We are committed to improving results for investors and the advisers that serve them at every stage of retirement planning, from asset accumulation to lifetime income," says Bill Mueller, CEO.
The firm says the IPX recordkeeping platform is the industry's only one for non-profit plans that consolidates multiple investment providers on a single platform and allows access to mutual funds, exchange-traded funds (ETFs), fixed income annuities and professionally managed portfolios.
IPX Retirement specializes in recordkeeping solutions for non-profit organizations like schools, higher ed and faith-based institutions, municipalities and other non-profit organizations that manage 403(b), 457, FICA [Federal Insurance Contributions Act] Alternative or similar retirement plans for their employees.
IPX Retirement is also a provider of force-out individual retirement account (IRA) solutions for all types of retirement plans. The IPX Safe Harbor IRA program for employers is an automated solution to manage fiduciary risks from missing participants, small accounts or uncashed checks.
IPX Trust, the trust division of IPX Retirement, manages the IPX Safe Harbor IRA program and offers paying agent, trust and custody solutions to support retirement and health savings plans. Formerly known as FPS Trust, IPX Trust is a nondepository trust company chartered in Colorado.
Hall Benefits Law Selects New Partner
Hall Benefits Law (HBL) has added Partner Tim Kennedy. 
Kennedy will be headquartered in the Firm's Philadelphia office, serving plan sponsors and service providers nationwide.  
He brings more than 20 years of large law firm experience counseling employers and plan sponsors on the design, implementation, and compliance of a wide variety of ERISA [Employee Retirement Income Security Act] tax-qualified plans and executive compensation arrangements. This includes health and welfare plans (e.g., group health, cafeteria and flexible spending account plans), pension and savings plans (e.g., 401(k), profit-sharing, traditional defined benefit and cash-balance plans), and non-qualified deferred compensation (NQDC) plans.
Kennedy also spent over five years working as in-house counsel for a large, global investment bank, where his practice focused on the fiduciary responsibility, prohibited transaction and funding rules of ERISA, specifically how they relate to financial products and services, U.S. Federal income tax, securities, and other financially related legal matters concerning compensation and benefits.