Retirement Industry People Moves
Retirement plan consultant joins SageView and Broadridge hires CIT funds director.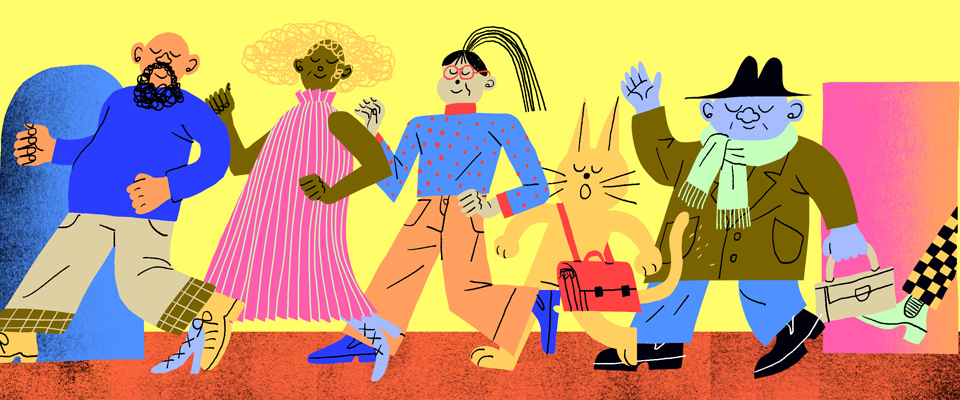 Retirement Plan Consultant Joins SageView
Marc Schmeeckle has joined SageView Advisory Group as a retirement plan consultant in its Denver office. He joins a team that includes Consultants Wayne Roth and Kevin Schmeits.
Schmeeckle brings over 18 years of experience in financial services to SageView, most recently with Principal Financial Group as the director of retirement solutions. In this role, he worked with thousands of participants to improve their retirement outlook and transition into retirement. Schmeeckle also led the west division of the Principal Retire Secure program. Prior to his work in financial services, Schmeeckle was a firefighter and U.S. Army Ranger.
"When Wayne reached out about joining SageView in Colorado, I was thrilled," Schmeeckle says. "I have known him for more than 20 years, and this was an opportunity I could not pass up. I look forward to working alongside Wayne and Kevin in my new role at SageView, a firm I have admired for many years, while continuing the work I've always enjoyed: supporting plan sponsors and helping participants achieve a secure retirement."
As a retirement plan consultant at SageView, Schmeeckle is responsible for supporting new and existing plan sponsor clients with all aspects of plan management, including investment consulting, evaluation and monitoring, plan design, employee and plan sponsor education, plan health and benchmarking, and managing fiduciary obligations. He will also serve as a consultant to the Denver team's wealth management clients, advising on financial and retirement planning.
Randy Long, SageView founder and managing principal, adds, "Marc is a great complement to our team in Denver, where we see immense potential for growth both in our institutional and wealth management businesses. Marc's varied experience working with plan sponsors and participants in 401(k), 403(b), 457, defined benefit [DB], ESOP [employee stock ownership plan] and nonqualified deferred compensation [NQDC] plans is an asset to SageView and our clients."
Schmeeckle has a bachelor's degree in criminal justice from Metropolitan State University of Denver and a master's in business administration from Colorado State University.
Broadridge Hires CIT Funds Director
Broadridge Financial Solutions has appointed Toby Cromwell to the role of director, CIT funds product management.
In this role, Cromwell will be responsible for the growth and management of a portfolio of products, primarily collective investment trust (CIT) funds, and will play a key role in the product development, management, and governance and business management for all stable value and other CIT products in the United States. Cromwell will play a role in amplifying Broadridge's Matrix Solutions as a preferred discretionary trustee within the retirement provider community. 
Based in Denver Cromwell brings over 30 years of experience to the role, having previously served as vice chairman at Colorado State University Foundation and chairman of the investment committee, executive vice president at Scout Investments, and as head of global consultant relations and institutional defined contribution (DC) strategy at Columbia Threadneedle. Cromwell will leverage his extensive knowledge of the space to expand Broadridge's discretionary trustee services within the retirement provider community.