Retirement Industry People Moves
The Wagner Law Group acquires Idaho-based firm; Allianz Life names chief growth officer; K&L Gates LLP adds new partner to benefits, ESOPs and executive compensation practice; and more.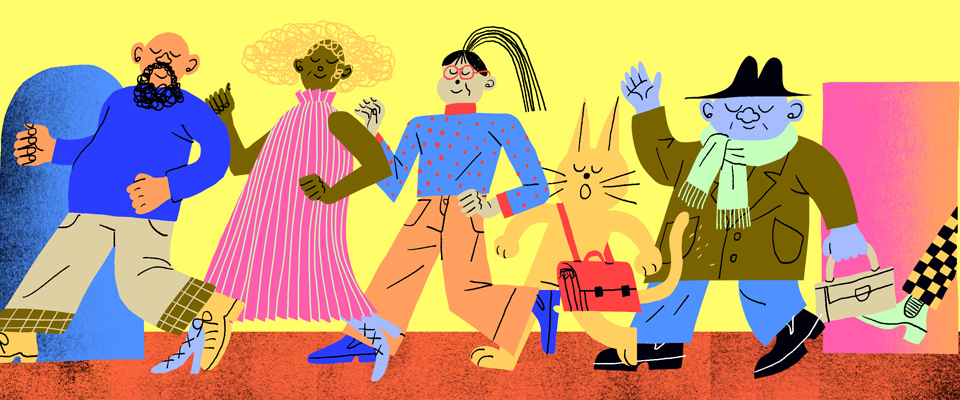 Strategic Investment Group Announces New Co-Chief Investment Officer 
Strategic Investment Group has announced that Christopher Lvoff is joining the firm as a co-chief investment officer (CIO), working alongside Co-Chief Investment Officers Eric Bendickson, Markus Krygier and Tim O'Hara. They will be responsible for all aspects of the company's investment process, portfolios and performance.
Lvoff will work closely with investment, research and analytical staff in developing, integrating and implementing investment policies for the firm's clients. Lvoff joins a team that has an average of 29 years of industry experience and 17 years with the company. 
"Chris brings deep asset management knowledge and extensive investment experience of working with investors of all types, including endowments, foundations and pensions, to support our unwavering focus on being our client's trusted and durable partner," says Brian A. Murdock, strategic investment group president and CEO.  
Lvoff is a graduate of the Wharton School at the University of Pennsylvania, a Chartered Financial Analyst (CFA) and an associate of the Society of Actuaries (ASA). He previously worked for Goldman Sachs Asset Management, where he spent the past 14 years, most recently as managing director of the firm's multi-asset solutions team. Prior to Goldman Sachs, he worked at Towers Perrin in Philadelphia as an actuarial associate and consultant. 
Fidelity Names Joanna Rotenberg to Lead Personal Investing Division 
Fidelity Investments has announced that Joanna Rotenberg has been named head of the personal investing division, effective in early November. Rotenberg succeeds Kathy Murphy in the role. Earlier this year, Murphy announced her decision to step down before the end of the year. 
Rotenberg joins Fidelity from Toronto-based BMO Financial Group, where she has been serving as group head of wealth management and as a member of the company's executive committee. Rotenberg will report to Abigail Johnson, chairman and CEO of Fidelity. She will also join the Fidelity operating committee. 
During her time at BMO, Rotenberg worked on revamping the online investing platform for BMO's direct channel. She also helped to lead BMO's effort to introduce SmartFolio, a robo adviser solution, and AdviceDirect, which is a hybrid advice platform. 
"Joanna brings to Fidelity a forward-thinking, results-driven approach and a passion for the digital experience," Johnson says. "She will help us accelerate our digital operating model for the benefit of current clients as well as the next generation of Fidelity customers." 
Fidelity's personal investing division serves more than 30 million client accounts with $4.1 trillion in assets under administration (AUA). 
Franklin Templeton to Acquire Investment Grade Credit Team From Aviva Investors 
Franklin Resources Inc., operating as Franklin Templeton, has announced the talent acquisition of Aviva Investors' U.S.-based investment grade credit team, including senior portfolio managers Josh Lohmeier and Michael Cho, both Chartered Financial Analysts (CFAs). They join Franklin Templeton Fixed Income (FTFI).
In addition, Tom Meyers, a CFA who previously headed Aviva's Americas client solutions team, will join FTFI in a newly created role: senior vice president and senior director of investments and strategy development. Meyers, Lohmeier and the full investment team are expected to join by the end of the year. Lohmeier and Meyers will report to Sonal Desai, chief investment officer (CIO) at FTFI, and the investment team will continue to report to Lohmeier. 
Franklin Templeton Fixed Income has $156 billion in assets under management (AUM), with approximately $13 billion of that in corporate credit strategies, as of August 31. The firm's existing corporate credit research team comprises 31 investment professionals, organized by region.
The investment grade credit team currently manages more than $7.5 billion in institutional AUM at Aviva, across its suite of investment grade credit strategies, including U.S. investment grade credit, U.S. long duration credit, U.S. long duration government/credit and U.S. intermediate credit—with additional customized versions of each strategy for various institutional clients. Aviva clients in these strategies will have the opportunity to continue to have the team manage their assets at Franklin Templeton. 
"Bringing this experienced team aboard will complement our existing credit capabilities by further deepening our expertise in investment grade credit, strengthening our research and analysis resources, and expanding our strategy offerings and capabilities further into the institutional marketplace, with a special focus on defined benefit [DB] and liability-driven investing [LDI]," Desai says. "I look forward to working with Josh and the team to bolster and differentiate our investment grade credit offerings, and with Tom to bring this messaging to our clients and consultants, especially in the institutional arena." 
Lohmeier brings more than 18 years of investment management industry experience, including 12 years as a portfolio manager. He had served as head of U.S. investment grade credit and portfolio implementation for fixed income at Aviva Investors and as an investment officer for the North American region. Prior to joining Aviva, Lohmeier worked for AllianceBernstein and American Equity Investment Life Insurance Co. as an investment grade portfolio manager. He is a candidate for a master's degree in data science from Northwestern University and has a bachelor's degree in finance from the University of Northern Iowa.
Meyers brings more than 35 years of experience in the investment management industry. He has served as executive director, head of Americas client solutions for Aviva Investors, leading client solutions efforts covering the institutional market and sub-adviser relationships. He also oversaw investment specialists, consultant relations, sales, client servicing and marketing teams.
Prior to joining Aviva, Meyers was managing senior investment director at Legal and General Investment Management America, where he launched its institutional efforts in the U.S. Meyers has also held senior distribution and investment positions at Seix Investment Advisors, Phoenix Investment Partners and Conseco Capital Management, and has served as a credit trader, research analyst, director of credit research and portfolio manager over the course of his career. He graduated from Brown University with a dual bachelor's degree in organizational behavior and management and psychology.
FA Acquires Waddel & Reed
Financial Advocates (FA) has acquired Waddell & Reed by LPL Financial.
Now supporting more than 250 independent financial advisers, FA provides business consulting, marketing, model portfolio management, internal hiring and recruiting, social media and web support, information technology (IT) consulting, compliance counsel, and business financial planning.
"We are excited to welcome these new advisers into our organization and look forward to supporting them to effectively manage and reach their business goals," says Angela Vlach, FA president and CEO. "The Financial Advocates team is dedicated to ensuring a seamless transition and taking administrative pressure off advisers so that they can focus on providing their clients with the highest quality of service." 
The Wagner Law Group Acquires Idaho-Based Firm
The Wagner Law Group has opened a new Iowa office with the acquisition of Germaine Law Firm PLLC. 
The acquisition includes the addition of attorney Jason Kotlyarov, who will be joining the firm as an associate; attorney Jennifer Germaine, who will be joining as a consultant; and Kate Prenatt, a paralegal. 
Kotlyarov focuses his practice on representing training funds for construction trades, as well as other jointly managed multiemployer (i.e., Taft-Hartley) funds, including defined benefit (DB), defined contribution (DC) and health and welfare funds. He provides comprehensive representation for multiemployer plans, including review and preparation of standards and policies, compliance with regulations and requirements issued by the Department of Labor (DOL), plan design and drafting, litigation in federal and state courts, and compliance with state law and the Employee Retirement Income Security Act (ERISA).
Additionally, Kotlyarov specializes in privacy and cybersecurity law and advises clients on best practices for meeting cybersecurity-related fiduciary responsibilities. 
Germaine advises apprenticeship programs across the nation on handling risks and identifying hidden opportunities. Her practice focuses primarily on multiemployer Taft-Hartley benefit plans, including advising boards of trustees of collectively bargained multiemployer health and welfare plans, retirement plans (DC and pension plans) and apprenticeship programs with respect to plan design, compliance, participant communications and litigation.  
Prenatt has 17 years of experience working as an office manager for a labor union.
K&L Gates LLP Adds New Partner
Global law firm K&L Gates LLP has welcomed Amanda Albert as a partner in the benefits, employee stock ownership plans (ESOPS) and executive compensation practice.
Albert joins the firm's New York office from Allen & Overy LLP. Her arrival closely follows the additions of New York partners Josh Berick and Jacqueline Duval to the firm's corporate and asset management and investment funds practice areas, respectively.
Albert has substantial experience advising both public and private clients on employee benefits, employment and executive compensation matters. She counsels clients on the full range of tax, Employee Retirement Income Security Act (ERISA), governance, securities and regulatory issues. In addition, she advises clients on new trends in these areas. This includes representing clients on all employee benefits, employment and executive compensation aspects of corporate transactions, including mergers and acquisitions (M&As), spinoffs, initial public offerings (IPOs), reorganizations and restructurings, private equity and funding transactions.
OneAmerica Selects Relationship Managers for Core Market Clients
OneAmerica has added Kristin Greim, Rachel Michaelson and Jaimie Beisel as relationship managers focusing on its core market clients.
Greim, who joined OneAmerica in August, is serving clients in four states—Pennsylvania, New Jersey, Maryland and Delaware—from Downingtown, Pennsylvania, a suburb of Philadelphia. She has 23 years' experience, including 20 years at The Vanguard Group. The past two years, she was vice president at USI Consulting Group. She reports to Bob Blumberg.
Michaelson, who joined OneAmerica in June, is based in Denver and works with clients in Colorado and Wyoming. Her more than 20 years as a financial professional includes 12 total years with Northwestern Mutual. She reports to Lee Sutton.
Beisel, a 25-year retirement industry veteran with plans across all markets, joined OneAmerica in June and is based in Indianapolis. He serves clients in Indiana, Illinois and Ohio. Prior to joining OneAmerica, he spent 18 years at Empower Retirement, and before that, seven years at CitiStreet. He reports to Amy Rice.
Employee Benefits Veteran Joins Lockton in San Diego
Michelle Wong recently joined Lockton Companies as vice president, senior benefits consultant, to lead client relationships and service for middle market companies in San Diego.
Wong brings more than 30 years of experience in employee benefits consulting, holding leadership positions at several top brokerages including Principal at Mercer in San Diego. She was responsible for Mercer's client and market relationships, team performance and service, quality control and problem resolution for more than two decades. Prior to Mercer, she served as account executive at Gallagher Benefit.
In her role at Lockton, Wong will be providing consultative advice to middle market employers and developing benefit solutions to help them achieve their recruitment, retention and financial objectives. In addition to negotiating on clients' behalf, she will also be responsible for employee benefit plan management and communication.
Wong has a master's degree in business administration from City University of Washington and bachelor's degree in marketing from Central Washington University.