Retirement Industry People Moves
WIPN announces 2022 board composition and Aviva Investors adds to global high-yield team.
Reported by
DJ Shaw
Art by
Subin Yang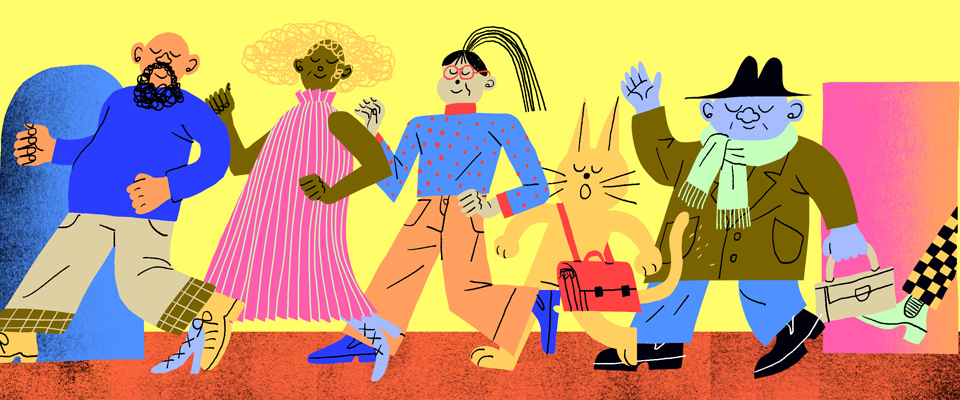 WIPN Announces 2022 Board Members
WE Inspire Promote Network (WIPN) has announced its 2022 board members. Lisa Smith, senior vice president and head of national accounts at Fidelity Investments Workplace Investing, is the incoming president, assuming the role from past president, Jennifer Norr, vice president at CUNA Mutual Group.
"Over the past year under Jennifer's leadership, WIPN rose to the challenge of expanding our support and resources to meet the unique needs of women in our industry and met a tremendous growth milestone of over 1,500 members. I'm excited to take over a thriving organization at a societal inflection point regarding the advancement of diversity, equality and inclusion [DE&I] initiatives for women in the retirement industry," Smith says. "WIPN's proprietary research findings, which focused on the value of networking and mentoring, the significance of a clear career path and culture of inclusion, and clarity around compensation and work-life balance, will be expanded upon in 2022 to give us a platform to further the conversation of positive, accelerated progress for women in the retirement industry."
Additional board members for 2022 include:
Vice president: Jennifer Mulrooney, American Century Investments vice president and regional retirement consultant
Treasurer: Lauren Hill, national accounts at John Hancock Retirement
Board secretary: Lisa Allen, Advisor2X chief revenue officer
National events: Sheri Fitts, Sheri Fitts & Co. CEO
Programming and research: Theresa Conti, Sunwest Pensions president
Membership: Tina Schackman, BFSG LLC principal
Diversity, equity and inclusion: Rosalyn Brown, PNC senior business development officer
Mentorship: Jean Martone, T. Rowe Price executive relationship manager
Strategic Marketing: Christina Tunison, financial adviser at LPL Financial
Sponsorship: Mindy O'Connor, Ascensus head of business development
Eastern regional chapters: Pam Brooks, Oswald Financial Inc. senior client manager
Western regional chapters: Ivana Polonijo, Fiduciary Decisions chief client officer
Aviva Investors Adds to Global High-Yield Team
Aviva Investors, the global asset management business of Aviva, announced it has strengthened its global high-yield team with the appointment of Sau Mui as a fund manager.
Mui has joined as a fund manager on the global high-yield, short-duration global high-yield, and U.S. high-yield strategies. Based in Chicago, Mui reports to Brent Finck and Sunita Kara, global co-heads of high-yield funds at Aviva Investors.
Prior to joining Aviva Investors, Mui was a portfolio manager for PPM America in Chicago, where she managed the firm's core-plus and credit-plus strategies. Before assuming that role in 2019, Mui was a senior credit research analyst with the same firm, responsible for researching global investment grade and high-yield corporates in the financials sector.
Her prior experience includes positions as a credit research analyst with Harris Associates and as a high-yield research associate with Putnam Investments.
« 2021 Best Practices Conference: Understanding ERISA and Fiduciary Fundamentals