Retirement Industry People Moves
NTSA hires executive director; retirement services SVP joins PlanMember; and McGinnis Lochridge brings in Dallas partner.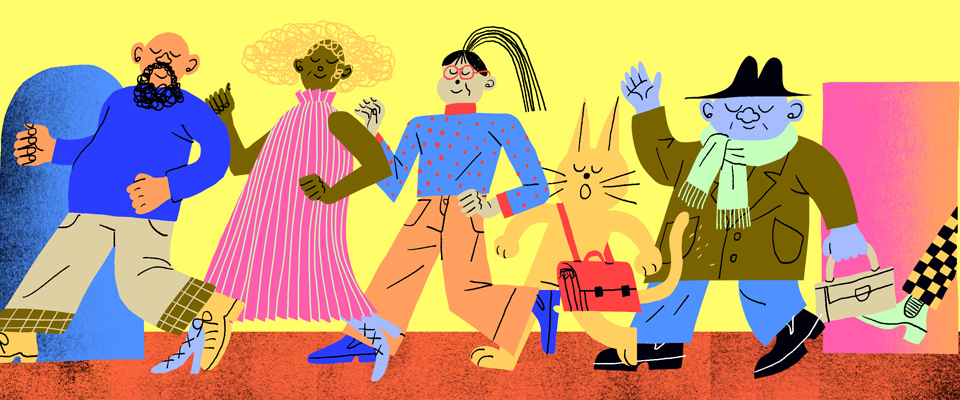 NTSA Hires Executive Director
The National Tax-deferred Savings Association (NTSA) has named Mark Luckinbill its executive director, effective in January. 
 Luckinbill joins NTSA, part of the American Retirement Association (ARA), with experience specializing in public and tax-exempt 403(b)/457(b) retirement plans, both as an adviser and in senior management roles. Formed in 1989, the NTSA represents more than 6,300 practitioners, agencies and corporate members who work with public sector retirement plans.
"Mark brings to ARA and NTSA a wealth of knowledge and decades of dedication to the industry, working with advisers, plan sponsors and participants," says Brian H. Graff, chief executive officer of the ARA. "His extensive industry knowledge and leadership experience will make him an immediate asset to NTSA members and NTSA strategic partners at a pivotal time for the industry." 
Luckinbill's career in financial services began in 1992 as a financial adviser in Dallas. Since then, he has held sales and marketing leadership roles at small, medium and large organizations including retirement recordkeepers, product manufacturers and distribution companies. His career history is heavily focused on 403(b)s and 457s and includes sales and marketing leadership positions at ING (now Voya), Aspire Financial (now PCS/Aspire) and most recently as vice president of sales and marketing at Kades-Margolis in Pennsylvania. 
Luckinbill holds a bachelor's in science in business administration degree in finance/marketing from the University of Denver. He takes the reins of NTSA from Brent Neese who has joined PlanMember Financial Corp. as senior vice president, institutional retirement services.  
"I have dedicated my career to improving public-sector employee retirement security," notes Luckinbill. "NTSA's mission of advocacy and education is vitally important in helping Americans create sustainable lifetime income in retirement. I am proud to be associated with the ARA and lead the efforts of the NTSA." 
Retirement Services SVP Joins PlanMember
Brent Neese has joined PlanMember Financial Corp. as senior vice president, institutional retirement services.
Neese joins PlanMember with extensive experience specializing in retirement plans as an adviser, senior executive and, most recently, executive director of the National Tax-deferred Savings Association (NTSA) and director of state and local government affairs for the American Retirement Association (ARA).
In his most recent role at the NTSA, Neese directed member services representing more than 6,300 advisers, third party administrators (TPAs), broker/dealers (B/Ds), registered investment advisors (RIAs), investment companies and consultants. At the American Retirement Association (ARA), where he served as director of state and local government policy, Neese addressed policy issues and retirement plan architecture in Washington, D.C., and state capitals across the country.
Prior to joining NTSA, Neese served as senior vice president of government markets at Empower Retirement, where he was responsible for more than 350 representatives and staff members across the United States serving 2.6 million client accounts. He led Empower Retirement to market leadership, ranking first in 457(b) plan administration and first in overall government market share. Neese also served as regional manager at AIG VALIC, where he was a recognized sales leader.
McGinnis Lochridge Brings In Dallas Partner
McGinnis Lochridge has welcomed Traci M. Clements as a partner in Dallas.
Clements joins the firm's Labor & Employment Practice Group, where she will represent clients in a wide range of general employment matters, with a specific focus on employee benefits and compliance issues related to the Employee Retirement Income Security Act (ERISA). Clements was previously in practice with Ferguson Braswell Fraser Kubasta.
"Traci's previous experience serving as both in-house counsel and general counsel to a publicly traded company gives her a unique understanding of the broad array of employment-related challenges facing our clients," says McGinnis Lochridge Managing Partner Doug Dodds. "With her combination of business and legal acumen, Traci will provide our clients with the counsel and solutions they'll need in the dynamic business environment ahead."
Clements currently serves on the board at the Greater Irving-Las Colinas Five Star Chamber of Commerce. She also serves on the chamber's Small Business Services Committee, the Economic Development Advisory Council and the Governance Committee.
Clements earned her J.D. from Texas Wesleyan University School of Law (now, Texas A&M University School of Law). She received her bachelor's degree from Texas Tech University.