Retirement Industry People Moves
SVP joins Mesirow Private Equity; head of Vanguard Fixed Income Group to retire; and 37 Capital COO to become head of Putnam Institutional.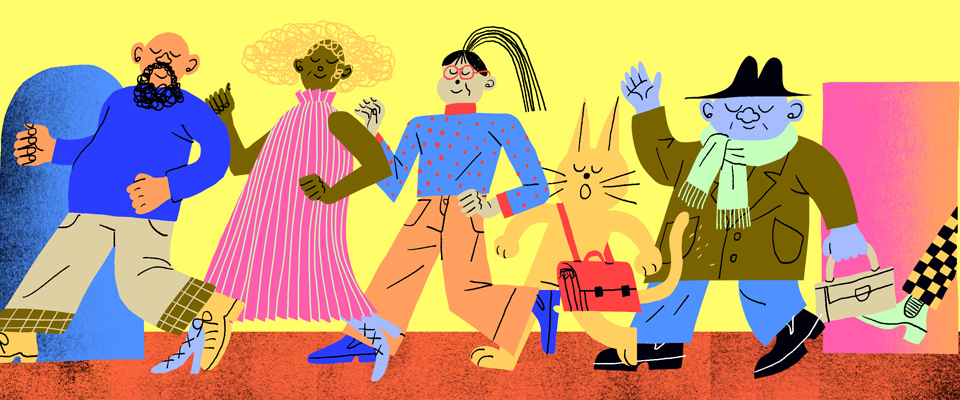 SVP Joins Mesirow Private Equity
Mesirow has announced that Bradley Karelitz has joined Mesirow Private Equity as senior vice president.
In this new role, Karelitz will focus on business development and fundraising for the firm's private equity products, inclusive of primary partnership investments, secondary investments and co-investments.
Karelitz joins Mesirow after serving as vice president, investor relations at HarbourVest, where he focused on coordinating, monitoring and enhancing relationships with new and existing investors, as well as investment consultants. Prior to that, Karelitz held sales, business development and relationship management roles at Columbia Threadneedle Investments.
"We are excited to welcome Brad to the team as we look to serve a growing set of sophisticated investors around the world," says Marc Sacks, chief executive officer of Mesirow Private Equity. "Brad's experience developing relationships with private equity investors and their consultants will enable us to extend our reach and provide further value to our investors."
"Mesirow Private Equity has a reputation for consistently identifying high-performing private equity investment opportunities, longstanding relationships with some of the world's leading private equity firms and a deep commitment to client service," Karelitz says. "I look forward to contributing to the team's continued growth."  
Karelitz received a bachelor's degree in managerial economics from Union College in 2008.
Head of Vanguard Fixed Income Group to Retire
Vanguard has announced that John Hollyer, principal and global head of Vanguard Fixed Income Group, will retire at the end of June. Sara Devereux, who currently serves as global head of rates, will succeed Hollyer at the helm of the fixed income team. 
Hollyer joined Vanguard in 1989 and was named global head of fixed income in 2017. During his tenure, he served as a fixed income and money market portfolio manager and, prior to his current role, led the investment risk management group. As a tenured Vanguard investment leader, he has served on the firm's Global Investment Committee since 2017 and currently chairs the senior investment strategy team for Vanguard's actively managed fixed income portfolios. 
Devereux brings more than 20 years in investment experience to her new role. She was named Vanguard's global head of rates in 2019, when she joined the firm from Goldman Sachs, where she spent two decades specializing in mortgage-backed securities and structured products.
Devereux has a bachelor's degree in mathematics from the University of North Carolina at Chapel Hill and a master's degree in business administration from The Wharton School of the University of Pennsylvania.
37 Capital COO to Become Head of Putnam Institutional
Putnam Investments has announced that Kaitlin M. May will assume the role of head of Putnam Global Institutional Management (PGIM) effective July 1, upon the retirement of Jeffrey L. Gould. 
May, who is chief operating officer (COO) of 37 Capital, Putnam's alternatives business, will be responsible for overseeing the firm's institutional asset management business, which serves investors and clients in North America, Europe, Asia and Australia. Based in Boston, she will report directly to Putnam CEO Robert L. Reynolds and serve on the firm's operating committee. 
"Kaitlin is a talented, thoughtful leader with deep industry knowledge and experience serving global clients," Reynolds says. "As an organization, we see tremendous opportunity to build upon the meaningful progress and momentum that we have seen in our institutional business in recent years—and are excited about the vision and passion that Kaitlin will bring in addressing client needs around the globe."
May will continue her responsibilities for 37 Capital and will additionally oversee Putnam's Japan business and the firm's institutional affiliates business. 
In discussing Gould's retirement, Reynolds says, "Throughout his 23 years at Putnam, Jeff has been an outstanding leader and ambassador with all of the firm's key stakeholders. One of the true hallmarks of his tenure has been always placing the client first. We wish him the very best in his future endeavors."
Reynolds says May will work closely with Gould in the coming weeks to ensure a seamless leadership transition.