Retirement Industry People Moves
Franklin Templeton appoints head of U.S. distribution; Northwest Plan Services adds client services VP; and Accounts and sales director joins Capital Wealth Planning.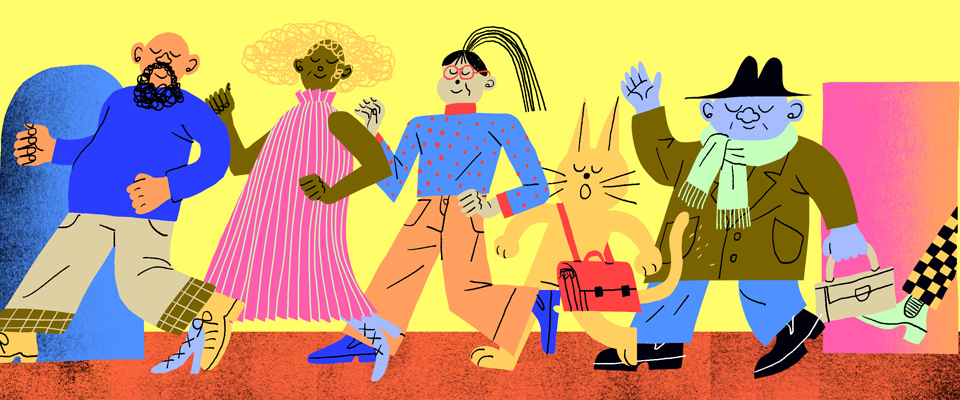 Franklin Templeton Appoints Head of U.S. Distribution
Franklin Templeton has appointed Jeff Masom, CFA, as head of U.S. Distribution, overseeing U.S. retail and institutional distribution, including U.S. marketing and product strategy, reporting to the recently announced head of Global Distribution, Adam Spector. Masom will join the firm August 31 and be based in Baltimore.
"The acquisition of Legg Mason will establish Franklin Templeton as one of the world's largest independent asset managers, both in the U.S. and globally," says Jenny Johnson, president and CEO of Franklin Templeton. "Jeff Masom's demonstrated leadership, and depth of experience in various aspects of U.S. distribution over the past decades, position him ideally to lead and grow our U.S. retail and institutional business, that will have a combined AUM [assets under management] of over $1 trillion, after deal close. His client-centric focus will help us continue to deliver the exemplary service our clients have come to expect from us."
Masom most recently served as global head of Institutional Distribution with RBC Global Asset Management in Boston since 2018, following his prior role as senior managing director and head of U.S. Sales for Legg Mason. During his 20-year tenure with Legg Mason, he had direct oversight of all national account channels, including retail national accounts, defined contribution investment only (DCIO), sub-advisory, private bank, registered investment adviser (RIA), bank trust, family office and parts of the institutional marketplace.
"I am very excited to join Franklin Templeton at this critical juncture, to lead the U.S. business for the newly combined organization. I look forward to working with the talented U.S. distribution team coming together from across both Franklin Templeton and Legg Mason—where I have spent the majority of my career—to drive the business forward," says Masom. "The combined footprint of the organization creates an expansive investment platform that is well balanced between institutional and retail client assets under management and a strong separately managed account business." 
Masom is a CFA charterholder and holds a juris doctor from Delaware Law School and a degree in business administration and management from Elizabethtown College.
Northwest Plan Services Adds Client Services VP
Northwest Plan Services (NWPS) has hired Shanley Johndrow as vice president of Client Services for the Mill Creek, Washington, office.
Johndrow will be responsible for developing and leading a team of retirement plan professionals who work directly with plan sponsors, advisers and attorneys.
Johndrow joins NWPS with more than 30 years of retirement plan experience with Standard Retirement Services and predecessor companies. Most recently Johndrow served as an assistant  vice president, plan services, for The Standard.
"I am excited to welcome Shanley to the team," says Tim Wulfekuhle, president and CEO of NWPS. "She adds leadership depth to our Mill Creek office and management team as a whole and brings a wealth of retirement plan, customer relations and management experience to her role at NWPS."
Johndrow holds a bachelor's degree in business administration from the University of Washington and is FINRA [Financial Industry Regulatory Authority] licensed.
Accounts and Sales Director Joins Capital Wealth Planning
Keith Wagner has joined Capital Wealth Planning LLC (CWP) as director of National Accounts and Institutional Sales after serving on the firm's board for six months.

"Keith brings significant institutional investment management experience to the CWP team, along with a strong foundation and understanding of retail investing and behavioral finance. We're honored to work beside him to deepen relationships with our clients," says founder and chief investment officer (CIO) Kevin Simpson.

Wagner was most recently a managing director at Allianz Global Investors. He was also a managing director at Neuberger Berman and has held high-net-worth-focused retail and institutional roles with AMR Investments, PNC Securities and A.G. Edwards. 

"I'm excited to join Capital Wealth Planning," Wagner says. "The firm's impressive track record, proven strategy and quality professionals provide a fantastic opportunity to—together—enhance our collective value to clients and prospects."
Prior to transitioning to the civilian workforce, Wagner was an active duty aviation officer in the U.S. Army and stationed in Savannah, Georgia. He led, trained and mentored enlisted and commissioned soldiers, was promoted to the rank of major, and served as pilot in command for domestic and international missions. He was awarded a Meritorious Service Medal and still holds a commercial pilot license with the Federal Aviation Authority.

Wagner has been on the board of 401(k) Toolbox/PMFM and was a steering committee member for the Southern Employee Benefit Conference for nine years. He graduated from the United States Military Academy in West Point, New York, with a bachelor's degree in engineering management, and holds FINRA Series 3, 7, 9, 10, 24, 63 and 65 licenses.
« Institutional Investment Returns Rebound in Second Quarter