Retirement Industry People Moves
Loomis, Sayles & Company add leaders to ESG practice; The Standard hires retirement plan consultant; TPA Services VP joins Transamerica; and more.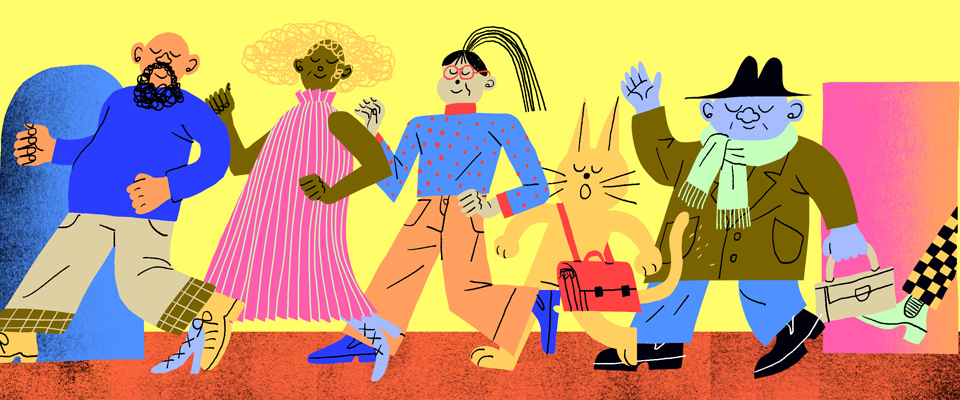 Loomis, Sayles & Company Adds Leaders to ESG Practice
Loomis, Sayles & Company, an affiliate of Natixis Investment Managers, has announced the addition of three new dedicated resources to the firm's environmental, social and governance (ESG) efforts.
"At Loomis Sayles, we take a strategic approach to ESG, ensuring that fundamental ESG research is integrated throughout the firm and embedded in each team's unique investment process," says Kathleen Bochman, director of ESG. "ESG has become a critical factor that global clients consider as they select asset managers. Holly Young, Justine Gearin and Justin Dutcher have all demonstrated a passion for and expertise in ESG. These new roles empower them to focus on further embedding ESG into the firm's investment culture."
Holly Young has been named ESG senior analyst. In this new role, Young will work closely with investment teams to ensure their individual data needs are being met, address client reporting needs and provide overall ESG data expertise. Previously, Young led the design effort for the internal Loomis Sayles ESG Center and developed a number of ESG primers to help educate employees on a variety of topics including carbon footprinting, vendor methodologies and climate scenario analysis.
Young joined Loomis Sayles in 2012 from Essex Investment Management Co., where she was an investment associate. She has previous experience at Independence Investments, Scudder Kemper Investments and Brown Brothers Harriman. She earned a bachelor's degree from Gordon College. Young will report to Bochman.
Justine Gearin joins Loomis Sayles as ESG project associate. Gearin is a recent magna cum laude graduate of Bentley University and former intern in the Loomis Sayles Undergraduate Women's Investment Network (UWIN). As a UWIN participant, she spent time as an ESG intern and as a member of the Loomis Sayles ESG Working Committee. She also completed rotations with the credit research and relative return teams. Gearin will report to Young.
Justin Dutcher has been named ESG marketing manager. In this new role, Dutcher will focus on the development and articulation of the firm's ESG approach to the global marketplace including clients, consultants and prospects. He will collaborate with investment teams to communicate their unique ESG philosophies and expertise and will also support market positioning for Loomis Sayles' ESG products.
Dutcher joined Loomis Sayles in 2015 from John Hancock Investments, where he was a senior marketing manager. He has previous experience at Wellington Management. Dutcher earned a bachelor's degree from SUNY Maritime College and a master's in business administration from Northeastern University. He will continue to report to Shephali Sardinha, director of strategic marketing.
The Standard Hires Retirement Plan Consultant  
The Standard has announced the hiring of Brian Stubbs as a retirement plan consultant. He will work with advisers and third-party administrators (TPAs) in New Jersey, Eastern Pennsylvania, Delaware and New York.
Stubbs has almost 25 years of experience working with retirement plans, including sales and service roles as a regional vice president, business development consultant and client relationship manager. He holds both the FINRA Series 6 and 63 securities licenses.
"Brian brings years of diverse experience working with retirement plan advisers and their plan sponsors," says Derek Fuller, regional sales director at The Standard. "He has a proactive, collaborative approach and brings deep expertise to the role. I'm confident Brian will be an asset to the advisers in his territory. We're so pleased to add him to our sales team."
Stubbs holds a bachelor's degree from West Chester University of Pennsylvania.
TPA Services VP Joins Transamerica
Transamerica has announced that James Aherne has transitioned to the role of TPA [third-party administration] services vice president. His territory covers much the Midwest, as well as Colorado, Oklahoma, Texas and Wyoming.
Aherne has been in the financial industry for nearly a decade. In that time, he has proactively driven sales while building and expanding collaborative relationships with financial advisers and TPAs.
Aherne holds a bachelor's degree from the Franklin P. Perdue School of Business. He will report to Joshua MacDonald, senior manager of TPA development at Transamerica.
"Transamerica aims to provide TPAs with the best support in the industry. We are thrilled that James Aherne is bringing his proven talents and expertise into the role of TPA services vice president," says Darren Zino, senior managing director for U.S. retirement distribution at Transamerica. "I have no doubt that James will help Transamerica maintain our positive momentum well into the future."
SageView Advisory Group Acquires Arnerich Massena
SageView Advisory Group has acquired the retirement plan services practice of Arnerich Massena. As part of this transition, Luka Arnerich will join the SageView team as a retirement plan consultant in Portland, Oregon. 
Arnerich spent eight years at Arnerich Massena, an independent investment firm based in Portland, Oregon, serving institutional clients with portfolio management, investment policy development, investment menu design, governance support and fiduciary education.
"This is exciting news for SageView and Arnerich Massena, allowing both firms to continue to focus on our core competencies," says Randy Long, SageView founder and CEO. "SageView's growth since inception has been driven by our dedication to the retirement industry and Luka will make an excellent addition to the team. Furthermore, Luka's commitment to making an impact on his community aligns with our passion to help those in need through the SageView Foundation. We look forward to working together."
SageView previously acquired a significant portion of the Arnerich Massena participant-driven retirement plan services practice when Howard Biggs, Jacob O'Shaughnessy and Stuart Payment joined the firm in 2016. 
"As Arnerich Massena shifts our focus exclusively toward private wealth management and endowments and foundations, we are confident that SageView is the right choice for transitioning our remaining retirement business," says Bryan Shipley, Co-CEO and CIO of Arnerich Massena. "After transitioning much of our retirement plan business to SageView in 2016, we know our clients will continue to be in great hands. We are confident this decision is in the best interests of our clients and our firm and we look forward to supporting our clients through this transition as necessary."