Retirement Industry People Moves
Hearts & Wallets selects chief client officer; executive VP and global head Joins AIG; and Former Lincoln Group exec moves to Transamerica as new president and CEO.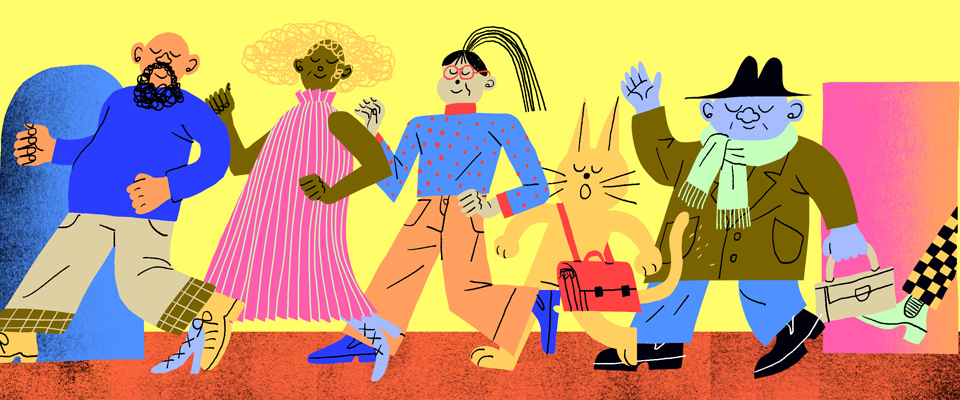 Hearts & Wallets Selects Chief Client Officer
Hearts & Wallets LLC has appointed John Towle as chief client officer.
"John's experience and industry knowledge will help our clients grow their business," says Laura Varas, chief executive officer and founder of Heart & Wallets. "He understands client needs and investing businesses and will work in partnership with our clients to help them transition to today's consumer-centric competitive landscape."
In his new role, Towle will focus on client service, client engagement and new business development with the goal of building stronger relations with existing clients and developing relations and business opportunities with new clients.  
"I am delighted to join this rapidly growing company and help our clients to better understand how consumers save, invest and seek advice," Towle says. "I'm particularly excited about teaching more users to harness the power of our interactive software for immediate answers and helping more firms access the benefits of advice benchmarking. Our scalable platform makes it even easier for smaller and midsize asset management and advisory firms and savings institutions to access what was previously only available to traditional, larger asset managers."  
Towle brings over 30 years of experience in financial services to his role at Hearts & Wallets, with a focus on product marketing, marketing communications and distribution marketing. For the past 15 years, Towle spent his career in senior marketing and chief marketing officer roles for a number of alternative investment firms, including Cantor Fitzgerald, Cole Real Estate Investments and FS Investments. He launched numerous public and private real estate and debt funds, as well as the industry's first retail private security interval fund, raising billions in investor capital through the independent adviser and registered investment adviser (RIA) markets.  
Prior to that, Towle led marketing for ING's (Voya) mutual fund business and oversaw the marketing and distribution support for more than 40 funds with approximately $60 billion in assets under management (AUM). Earlier, Towle spent 11 years in retail at Fidelity Investments, marketing a full range of products to the mass affluent and high-net-worth segments.
Towle holds a bachelor's degree in English from the University of Colorado and a master's in business administration from Babson's Olin School of Business Management. He resides in Villanova, Pennsylvania, with his family.
Executive VP and Global Head Joins AIG
American International Group Inc. (AIG) has announced that Lisa M. Buckingham will join the company in April in the newly created role of executive vice president, global head of AIG enterprise design and Life & Retirement separation initiatives.
Based in New York, Buckingham will report to President and CEO Peter Zaffino.
"AIG is undergoing transformative change and actively designing a simpler and more effective corporate structure as we pursue a separation of the Life & Retirement business from AIG through an initial public offering [IPO] or sale of up to 19.9%, as an initial step," Zaffino says. "Lisa brings significant expertise and leadership skills that will help drive the success of the separation and ensure that the organizational design of Life & Retirement and AIG's remaining businesses, allow them to continue operating as market leading companies in their respective industries."
Buckingham, who has more than 30 years of corporate management experience, joins AIG from Lincoln Financial Group, where she served as executive vice president and chief people, place and brand officer. In this role, she focused on organizational design and development, leadership effectiveness, culture building, enterprise communications, brand and advertising, business continuity and talent development.
"I am excited to join AIG as it begins a new era under the leadership of Peter Zaffino and to work with Peter and the other members of his leadership team on the separation of the Life & Retirement business from AIG," Buckingham says. "In this newly created role, I look forward to helping AIG unlock significant value for its shareholders and other stakeholders."
Former Lincoln Group Exec Moves to Transamerica as New President and CEO
Aegon has announced that Will Fuller, formerly executive vice president of Lincoln Group, will succeed Mark Mullin as president and CEO of Transamerica and as a member of the Management Board of Aegon N.V., effective March 31.
Mullin, who served as president and CEO for 11 years, will become the new chairman of the Transamerica Corporation Board of Directors, succeeding Don Shepard, who has retired.
Lard Friese, CEO of Aegon Group, says, "I am excited to welcome Will to our company. He is a proven financial services leader with a distinguished track record. His deep understanding of our industry and personal drive make him the right person to lead our U.S. business into the next stage of our transformation."
Fuller has worked for nearly 30 years in insurance, annuities, retirement plans and wealth management, leading Lincoln's strategic shifts on product and the growth and diversification of distribution sources. He also served as co-chair of Lincoln's Diversity & Inclusion Committee, and he will bring this commitment to a diverse and inclusive workplace to his new role at Transamerica.
"I am grateful for Mark's many contributions to the company. During his 11-year tenure as CEO, he has overseen a wide array of new and creative solutions for customers, significant restructuring, system modernization and a refresh of the strong Transamerica brand. I am very pleased that Mark will assist with the transition to Will and that we will continue to benefit from his experience and knowledge as chairman of the Transamerica Corporation Board of Directors," Friese says.
Mullin worked for Aegon/Transamerica for 33 years, holding several leadership positions related to investments and the pension business, culminating in his appointment as president and CEO in 2009.
« Franklin Templeton, iGrad Financial Wellness Platform Offers Personalization