Retirement Industry People Moves
TIAA president and CEO announces retirement; Aegon AM selects head of Client Strategy; and Smart introduces new executive team.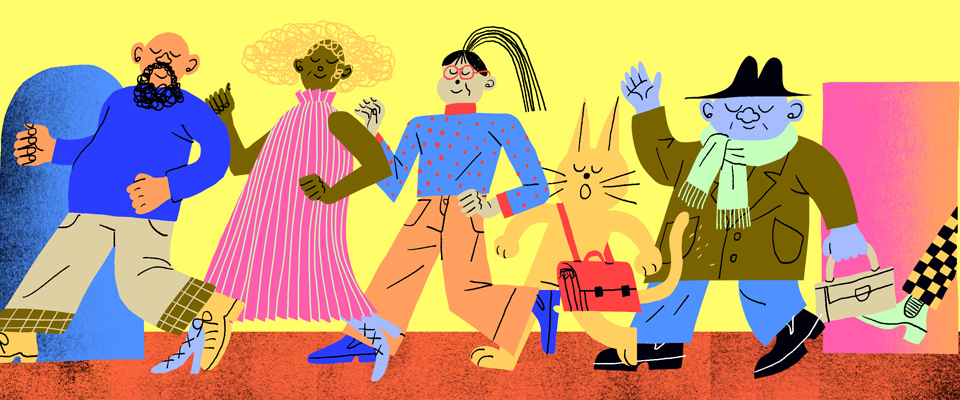 TIAA President and CEO Announces Retirement
TIAA has announced that Roger W. Ferguson Jr. intends to retire as president and CEO on March 31.
The company's board and Ferguson say it is an appropriate time to identify a successor who can own TIAA's strategy for years to come and work with Ferguson to ensure an effective transition of leadership.
A board subcommittee is working with an executive search firm to identify and evaluate both internal and external candidates to succeed Ferguson.
"Roger contributed profoundly to TIAA's success over the last 12 years through his vision and strategy for fulfilling our mission of providing lifetime income to millions of people working in higher education, health care, government and arts," says Ronald L. Thompson, chairman of the Board of Trustees. "He also greatly enhanced the capabilities we offer those clients and our company's growth through the acquisitions of Nuveen, our investment manager, and TIAA Bank. My fellow board members and I are grateful for all Roger has done to position TIAA for success through its next 100 years, and we extend our heartfelt thanks to him as he begins his next stage of life."
"I've spent a lot of time reflecting on what would be best for TIAA and those we serve, not only through this year and next, but for many years to come," Ferguson says. "As we look ahead to a post-pandemic world, the next steps we take will be critical to our long-term mission. I am absolutely convinced —and the board agrees—that now is the time to select the next CEO who can continue, enhance and drive our strategy for the next decade and beyond. It's the responsible thing to do for this great company. I am eternally grateful to my colleagues for living our values these past 12 years and for the years to come."
Ferguson steered TIAA through the global financial crisis of 2008-2009 and moved early at the onset of the pandemic to implement remote work for 17,000 global employees.
He joined TIAA as president and CEO in 2008, having previously served as head of financial services for Swiss Re and chairman of that global reinsurance company's America Holding Corporation. Prior to Swiss Re, he was vice chairman of the Board of Governors of the U.S. Federal Reserve System, which he joined in 1997. Before that he was a partner at McKinsey & Company, where he worked from 1984 to 1997. Ferguson began his career in 1981 as an attorney at Davis Polk & Wardwell.
Aegon AM Selects Head of Client Strategy
Aegon Asset Management has appointed Alexia Gottschalch as managing director and head of client strategy, global real assets. Gottschalch joined the firm on November 17.
In this newly created role, Gottschalch leads a team of eight professionals supporting the sales processes for real assets strategies. This includes liaising with Aegon AM's sales, product, marketing and the GRA portfolio managers and research teams to ensure strong connectivity between Aegon AM's investors and clients. 
Based in New York, Gottschalch will report directly to Aegon AM's chief investment officer (CIO), real assets, Scott Coté.  
Gottschalch has over 25 years' experience in financial services. She joins Aegon AM from Invesco, where she held a number of senior roles, most recently as managing director, head of outsourced CIO, responsible for creating and implementing an outsourced CIO strategy. 
Her previous roles have included head of real estate client strategy/business development at JP Morgan, where she created and managed a capital strategy for its $70 billion global real estate business, and global head of capital markets at Grosvenor, where she expanded its investor relations and product development capabilities.  
Commenting on the appointment, Coté says, "We are extremely excited to have Alexia join our platform. She has extensive experience in the real assets market in the U.S. and Europe, having led teams in London, The Hague, New York, Copenhagen and Munich, which should prove invaluable as we look to continue to build our real assets platform on the global stage."
Smart Introduces New Executive Team
Retirement technology business Smart has announced its U.S. executive team.
The newly appointed executive team will work to launch Smart's modern recordkeeping and retirement income solutions to the U.S. market. Smart's recordkeeping solution for pooled employer plans (PEPs) will launch in 2021, aligning with the Setting Every Community Up for Retirement Enhancement (SECURE) Act's rollout.
"We have built a team with a breadth of experience across retirement and financial services to ensure we can make the largest possible impact on closing the U.S. retirement coverage gap," says Jodan Ledford, CEO of Smart. "I am honored to work alongside these impressive industry leaders." 
Smart's U.S. executive team includes Catherine Reilly, director of retirement solutions. Most recently, Reilly was global head of research for the defined contribution (DC) team at State Street, responsible for thought leadership and strategic development. In this role, she oversaw the $70 billion SSGA target-date suite. Prior, she was chief economist of Pohjola Asset Management ($40 billion in assets under management) in Finland and a management consultant at McKinsey & Co. Inc in the Helsinki office. Reilly is a Chartered Financial Analyst (CFA) charter holder.
Grant Chamberlain, director of corporate strategy: Most recently, Chamberlain was the head of corporate development at Legal & General Investment Management (LGIMA). Joining LGIMA shortly after its inception, he also held positions leading data management and technology. Prior to LGIMA, Chamberlain worked at UBS Global Asset Management as director, head of change management in the global operations function.
Lawrence Griffin, U.S. general counsel: Most recently, Griffin was general counsel at LGIMA where he also served as chief compliance officer. He has been a lawyer for more than 30 years and has spent the past 15 years specializing in compliance, risk and governance, and information technology (IT) security/data protection for financial services organizations.
Rob Stanley, chief operating officer: A veteran of the recordkeeping industry, Stanley spent 18 years in John Hancock's Wealth and Asset Management organization, and the past 13 years in the $180 billion retirement plan services business, including nine years leading sales operations and infrastructure. Most recently, he founded Inflection Point Consulting, where he helped clients implement key strategic initiatives to face the challenges in a rapidly changing industry.
Walter Womersley, general manager: Womersley joined Smart at the beginning of 2019 as chief operating officer and chief risk officer of its sister UK asset manager, EC2 Asset Management. Before joining Smart, he spent seven years in Asia, launching a macro hedge fund, WHARD Stewart, in 2011. Previously, Womersley was head of credit trading and structuring at Standard Bank Asia in Hong Kong and, before that, head of structuring Asia for Rabobank in Singapore and Hong Kong. 
Reilly says, "The SECURE Act is a pivotal step towards expanding access to retirement solutions for more Americans. Smart's technology is the only U.S. offering purpose-built for pooled employer plans [PEPs] and the facilitation of lifetime income in retirement plans that the SECURE Act allows, and we are energized about entering the U.S. market at this important juncture with such a strong team."