A Little Friday File Fun
And now it's time for FRIDAY FILES!
In Brussels, Belgium, on the hottest day ever recorded there, two men got trapped in a shipping container. They feared they would suffocate and made a desperate call to the police emergency line, according to the AFP. Bad luck for them, because they had entered the container to remove drugs. When police freed them, they found it was full of coca.ine.
In
Laren, Netherlands
, a pedestrian alerted police to mounds of earth and part of a shovel in the woods. They found a "significant amount" of mail in eight holes each measuring one meter deep, apparently left there by the local postman. Some were buried for weeks. "They were mostly bills, magazines, and publicity letters," Margot van de Coterlet, a spokesman for the Sandd postal company, told the AFP. Police are still trying to figure out the postman's motive for burying the mail.
In
Longmont, Colorado
, a driver tried to avoid detection of a broken tail light by placing a red sports drink there instead. Authorities say he was on his way to get it fixed, so he did not get ticketed.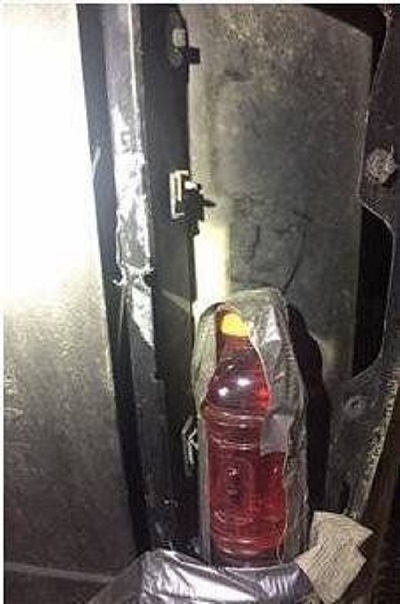 No, he does not have a crying baby in a pet crate.
If you can't view the below video, try
https://youtu.be/VRbl0QE3KWA
.
The next time someone asks me my age, I'll tell them, "I'm the oldest I've ever been in my life."
If you can't view the below video, try
https://youtu.be/sl6EAWuhs3w
.