Plan Sponsor Roundtable: DC Plan Investment Menus
Plan sponsors discussed the investment options they chose for their plans and how they determined which were best.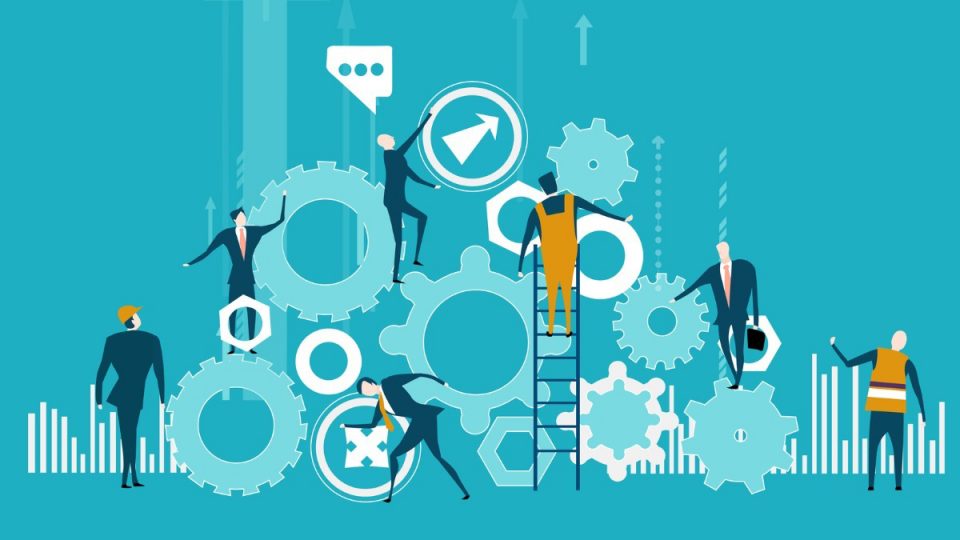 Out of 17 core investment options in Taylor Guitar's 401(k) plan, nine of them are actively managed, Bryan L. Bear, vice president of finance at Taylor Guitars, told attendees of  PLANSPONSOR's 2021 "What's on the Minds of Plan Sponsors" virtual conference.
Bear says his company chose to offer actively managed funds along with passive funds for actively managed funds' ability to provide high returns during turbulent markets. "For active managers, they have the ability to navigate through those volatile markets that we may experience, while still providing solid returns on those funds," he said. "There are no guarantees, but we chose to provide participants with those options."
Plan participants who are willing to increase risk within their portfolio must be aware of the results that may come, Bear says.
Raytheon Technologies Corp. (RTX), however, uses only passive investment options in its plan's core investment menu. Using behavioral finance data, RTX decided on passive investing to "focus on the outcome that we would expect for the vast majority of our population," said Kevin T. Hanney, senior director of pension investments at the company.
He noted that by using passive investments, the corporation was able to reduce fees and introduce plan features that provide greater flexibility and help participants create retirement income.
The company also provides a brokerage window within its 401(k) plan, a move that Hanney said was implemented to streamline the investment lineup and simplify choices while offering access to multiple mutual funds. Through the brokerage window, the company offers more than 1,500 funds that roughly 1,700 participants are invested in.
Turning to a discussion of target-date funds (TDFs), managed accounts and other qualified default investment alternatives (QDIAs), Bear said Taylor Guitars uses an asset allocation fund that takes into account not only age, but participant risk tolerance. He explained that the company declined to move forward with an age-based TDF after noticing it had limited amounts of glide path offerings and no stable value fund options. "We pivoted towards risk and age because you have participants in your plan who are all the same age, but who all have different needs for retirement," he said.
The company has created both risk and age profiles for all its participants. Moving forward, Taylor Guitars is considering adding professionally managed accounts to its lineup.
Colleen Stratton, assistant vice president of total rewards for First PREMIER Bank and PREMIER Bankcard, said her company switched to managed accounts as its QDIA last year. "At that time our investment adviser gave us some options, and one of the most appealing was managed accounts," Stratton said.
Because the cost of owning managed accounts had decreased due to falling interest rates, PREMIER was able to cover those costs at 100%. The company re-enrolled all employees into the managed account, with just 14 out of 2,100 participants opting out. With a managed account option, participants can call investment consultants to review their investments and request changes or just have the investment adviser choose for them, Stratton explained.
To help plan participants understand their investment options, PREMIER offers sessions with a licensed financial professional, which spouses are allowed to join.
As the industry has shifted to a digital landscape in the past year, companies are pushing out more online communications options and features for employees stressed about their finances and investments. While PREMIER offers online financial training courses, Taylor Guitars provides webinars with financial advisers to speak about retirement concerns, investments and other financial issues.
As a defense contractor, RTX provides a wide range of communication formats for its employees, who span from rocket scientists to laborers. "We try to cover the spectrum when it comes to electronic and traditional mail-based communications," Hanney said. As a next step, the company is looking to move to a digital experience with one-on-one communications with financial experts.
As retirement income has become a greater focus for 401(k) plan sponsors, companies are considering adopting in- and out-of-plan annuity options. At RTX, about one-third—or 50,000—of participants are enrolled in lifetime income options. The company has been offering these options for the past nine years.
With the Setting Every Community Up for Retirement Enhancement (SECURE) Act lifetime income provisions, Hanney now believes adding annuity options to 401(k) plan will be much simpler for plan sponsors. "What has come out with the SECURE Act has made this process even simpler for fiduciaries who want to go through with this option," he said. "You don't have to blaze your own trail."