Retirement Industry People Moves
Mercer appoints U.S. defined contribution leader; PBGC-focused law firm joins The Wagner Law Group; Schroders names North America head of sustainability; and more.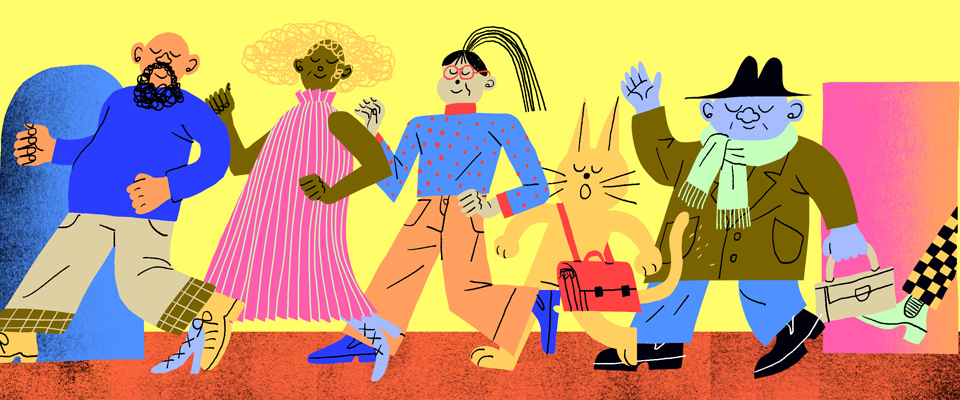 Mercer Names U.S. Defined Contribution Leader
Mercer has named Holly Verdeyen as its U.S. defined contribution (DC) leader.
Based in Chicago, Verdeyen's responsibilities include managing the strategy, development and growth of Mercer's DC and financial wellness business within the U.S. She will report to Chris Mahoney, U.S. wealth leader. 
"The defined contribution space is in a period of exciting but rapid change, with new challenges and opportunities prompting plan sponsors to re-evaluate their governance models," Verdeyen says. "The legislative agenda is packed with proposals to bolster retirement coverage and adequacy, and employers are in a unique position to expand retirement plan access while still affording participants flexibility. I'm very excited to join a team of experts who are working with leading organizations to tackle retirement plan challenges."
Verdeyen brings more than 20 years of institutional investment experience to Mercer. Most recently, she was the head of defined contribution at Russell Investments, where she led the U.S. institutional and intermediary DC business units, which included traditional outsourced chief investment officer (OCIO), target-date funds (TDFs) and custom multi-asset mandates. She was responsible for Russell Investments' funds distributed to DC plans via financial intermediaries, as well as personalized managed accounts and model portfolios.
Prior to that, Verdeyen served as an executive director in defined contribution at UBS. She began her career at BlackRock, as a business development officer in the defined contribution group. Verdeyen earned her MBA from Northwestern University and her bachelor's degree from St. Norbert College.
PBGC-Focused Law Firm Joins The Wagner Law Group
Marcia Wagner, the managing director of The Wagner Law Group, has announced that the entire team from Keightley & Ashner, a Pension Benefit Guaranty Corporation (PBGC)-focused law firm, will be joining The Wagner Law Group's Washington, D.C., office.
In the aggregate, this expanded PBGC team has 165 years of experience working for PBGC, and, in the aggregate, 100 years of experience providing legal or other professional services to employers and others facing PBGC issues. The expanded PBGC team at The Wagner Law Group will address the full range of PBGC-related issues that may be encountered by employers, actuarial firms, other law firms, investment banking firms or private equity firms.
Harold J. Ashner, who joins The Wagner Law Group as a partner, advises and represents clients on a wide variety of employee benefits matters, with an emphasis on PBGC issues. He served as assistant general counsel for legislation and regulations at PBGC, where he drafted or supervised virtually all regulations and policies issued by PBGC from 1988 until he left the agency in 2005.
Linda E. Rosenzweig advises and represents clients on a broad range of matters involving employee benefits and employment matters, including PBGC matters, having practiced in these areas for more than 40 years. She has represented employers in administrative and court proceedings arising under the Employee Retirement Income Security Act (ERISA) and federal employment laws and has handled private litigation (including U.S. Supreme Court and federal court cases) on behalf of employers as well as on behalf of PBGC during her PBGC tenure.
Deborah West advises clients on a wide variety of PBGC-related issues, drawing on her 12 years of experience with Keightley & Ashner and her 25-year tenure with PBGC. She served as PBGC senior assistant general counsel for ERISA/bankruptcy matters from 1996 until she left PBGC in 2005, supervising hundreds of cases involving the full gamut of PBGC issues, including cases involving employer liability in and out of bankruptcy; standard, distress and involuntary terminations; participant benefit entitlement; conflicts between ERISA and other federal laws; fiduciary breaches; evasion and avoidance transactions; and PBGC's Early Warning Program.
John F. Langhans works closely with lawyers in advising clients on a variety of actuarial issues, with an emphasis on those arising under Title IV of ERISA. He served as deputy manager of PBGC's actuarial services division for most of his 14 years at the agency, thereafter joining Keightley & Ashner as senior actuarial adviser in 2008. While at PBGC, he was extensively involved in the Early Warning Program and in bankruptcy litigation, and he served as an expert witness for PBGC on a wide variety of actuarial matters. Prior to his PBGC employment, he had over 20 years of experience as a consulting actuary.
Ellan Hamilton Spring works closely with lawyers in advising clients on a variety of issues relating to how PBGC determines and pays benefits when it takes over a terminated pension plan. Prior to joining Keightley & Ashner as its senior PBGC benefits adviser in 2010, she had a 27-year career at PBGC and another eight years as a consultant to PBGC. She served as PBGC's primary program official on benefit policy, having created and headed the agency's central benefit policy office.
Jonathan L. Henkel works closely with lawyers in advising clients about distress terminations, plan termination and other liabilities, and other matters involving negotiations with PBGC. Before joining Keightley & Ashner as its senior PBGC negotiations adviser in 2016, he had a 30-year career at PBGC, and another seven years as a senior financial analyst with Deloitte, where he supported PBGC by negotiating and valuing employer liability settlements. During his PBGC tenure, he served as supervisory auditor for PBGC's plan termination insurance program and worked closely with PBGC attorneys, actuaries and other financial analysts in making plan termination and trusteeship determinations and negotiating settlements for PBGC.
Schroders Appoints North America Head of Sustainability
Schroders has announced that Marina Severinovsky will join Schroders' global sustainable investment team in the role of head of sustainability, North America.
In this role, Severinovsky, who is based in New York, will lead the sustainability efforts and environmental, social and governance (ESG) integration for Schroders' investments in North America. She will collaborate with senior managers on market strategy, client communications, product development, sales and investor management. Severinovsky will report to Andy Howard, global head of sustainable investment, and regionally to Tiffani Potesta, chief strategy officer, North America.
Severinovsky has been with Schroders for more than 11 years, most recently as the investment director for the quantitative equity products (QEP) team. She has also served in various roles across relationship management, investment strategy and alternatives.
Separately, Schroders announced that Sarah Bratton Hughes, who previously was head of sustainability, North America, has left the firm.
Ninety One Appoints Senior Analyst, Latin America
Ninety One has announced the appointment of Christine Reed as senior analyst, Latin America, joining the emerging markets (EM) sovereign and foreign exchange (FX) team. Based in New York, Reed will be responsible for Latin American coverage and will support the alpha decisionmaking process across investment capabilities.
She joins Ninety One from Goldman Sachs Asset Management, where she was vice president, head of emerging markets local debt, responsible for all emerging markets rates positions taken globally across the firm's EM dedicated strategies and crossover assets. Prior to this, Reed was an associate at Citigroup on its Latin American fixed income and FX trading desk, where she was a market maker of fixed income and FX products in countries including Colombia, Brazil, Chile, Peru, Uruguay and the Dominican Republic. She has a Bachelor of Arts in economics, and a secondary degree in global health policy from Harvard University. 
"Christine brings extensive experience across the full emerging market spectrum and in particular Latin America," says Peter Eerdmans, head of fixed income, Ninety One. "Furthermore, her in-depth knowledge and understanding of EM sovereign bonds, interest rate swaps, FX spot and forwards will be an asset to the team as we further develop our investment capabilities. Christine is the second hire to the EMD team based in New York, underscoring our commitment to the North American market."
Voya Announces Diverse Market Segment Leader
Voya Financial has appointed Jay Washington to the newly created position of assistant vice president (AVP), diverse market segment.
Washington is focused on partnering with Voya's business teams and internal partners to enable Voya to better serve the diverse needs of its equally diverse customer base. He will have a direct influence on distribution strategy, the positioning of Voya's solutions and the engagement of target consumers in select designated market areas. Specifically, Washington will be providing overall business development leadership of multicultural sales growth including, but not limited to, Hispanic, Asian, African American and women's markets.
Washington joined Voya nearly two years ago as a client relationship manager (CRM) supporting Voya's small-mid corporate market. During his tenure as a CRM, he successfully managed a book of business throughout the greater New York area including New Jersey, Delaware and Philadelphia, helping make connections with key advisers and partners to forge new relationships and drive new business.
Washington was also vital to the success of Voya's first diversity, equity and inclusion (DE&I) task force—in which he was a participating member. Based out of Wilmington, Delaware, he spent a large portion of his career before joining Voya in client relationship, sales and consulting roles with TIAA-CREF and One America.
"At Voya, we are constantly focused on enhancing the ways that we can help our clients with their growing needs. I am thrilled for Jay to be taking on this new role and for the opportunities that we will have to further serve the specific needs of underserved communities," says Bill Harmon, chief client officer at Voya. "Jay's passion, energy and engaging approach will continue to result in fantastic growth for our team and I look forward to seeing his continued success here at Voya."
Washington graduated from Indiana University of Pennsylvania with a bachelor's degree in economics and journalism and received his MBA from Point Park University. In addition, he holds licenses and certificates in financial planning and services, retirement income and employee benefits and is an Accredited Investment Fiduciary.
Aon Names Head of North America Health Solutions
Aon has announced the installation of Farheen Dam as the firm's head of North America health solutions.
Dam comes to Aon with more than 24 years in the industry, including a strong combination of experiences in consulting (Mercer), health insurance (Cigna) and most recently InsurTech (Buoy Health).
"This diverse background will enable Farheen to have a holistic understanding of clients' needs as well as bring fresh perspectives and diverse insights to this very important leadership role," says Dave Guilmette, CEO of Aon's global health solutions practice.
Dam will join the firm's North America and health solutions leadership teams and will be based out of Aon's New York City office.
« Milliman Accused of Failing to Prune Bad Investments From 401(k)