Retirement Industry People Moves
LeafHouse Financial announces new transitions; CalPERS board elects new leaders; Creative Planning acquires Reilly Financial Advisors; and more.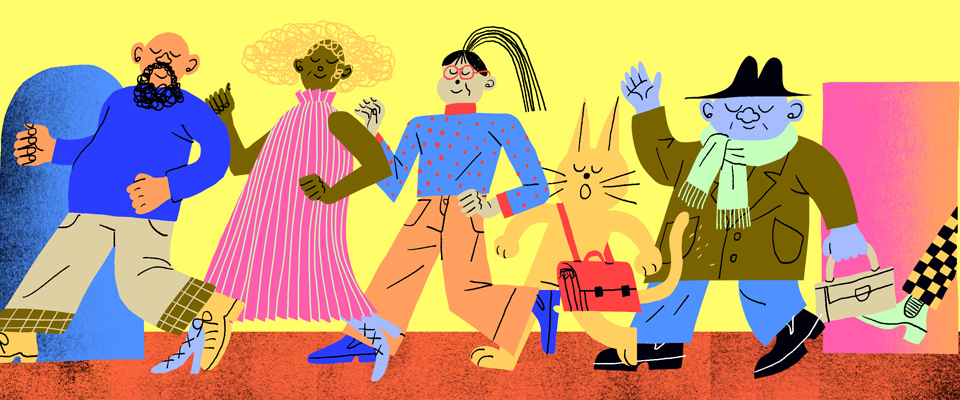 CalPERS Board Elects New Leaders
The California Public Employees' Retirement System (CalPERS) board of administration has elected Theresa Taylor as board president and Rob Feckner as vice president.
Taylor is serving her second term on the board. She was first elected by state employee members in 2015. She currently serves as the chair of the pension fund's investment committee and vice chair of the finance and administration committee. Additionally, Taylor serves on the pension and health benefits and the performance, compensation and talent management committees.
Taylor is a principal compliance representative at the California Franchise Tax Board and has worked for the state for more than 25 years. She has also served as vice president/secretary-treasurer for the Service Employees International Union (SEIU) Local 1000 and on the executive boards of SEIU Local 1000 and SEIU State Council.
The president oversees the board's business and sets meeting schedules and agendas with input from other board members and the CalPERS executive team. The president also makes appointments to board committees.
Feckner has represented school members on the board since his election in 1999. He currently serves as chair of the pension and health benefits and the performance, compensation and talent management committees. He is also on the board governance and investment committees.
Feckner was president of the board for 13 years and is a past president and life member of the California School Employees Association and past executive vice president of the California Labor Federation.
He has worked for the Napa Valley Unified School District for more than 40 years. He is currently a glazing specialist and previously worked as a school bus driver and instructional assistant for special needs students.
The election follows the resignation of Henry Jones, who announced he will be leaving the board effective January 21.
LeafHouse Financial Announces New Transitions
LeafHouse Financial, a technology firm that specializes in investment solutions for the retirement plan space, has announced that co-founder Todd Kading will serve as the new chief executive officer effective January 20. Co-founder Neal Weaver will assume the role of president. Dallas Villarreal is named the new chief compliance officer (CCO).
In the CEO role, Kading will lead the development and execution of long-term strategies, including driving distribution initiatives to revitalize the retirement space.
As president, Weaver will concentrate on the firm's sales organization to deliver suitable investment solutions for employers and employees
As the new CCO and senior operations manager, Villarreal will manage compliance programs and lead operational and onboarding processes to serve clients and external partners engaging LeafHouse for investment fiduciary services. Villarreal reports to the firm's chief operating officer, Chad Brown.
Creative Planning Acquires Reilly Financial Advisors
The registered investment adviser (RIA) firm Creative Planning Inc. has announced the acquisition of Reilly Financial Advisors, which has more than $2 billion in assets under management (AUM).
Wealth management is at the center of Reilly Financial Advisors' many offerings. In addition to offering comprehensive financial planning, Reilly also specializes in corporate retirement plans and working with international clientele.
"I could not have asked for a better business partner than Creative Planning for a few key reasons, including their similar business practices and culture, their enhanced—and extremely robust—client service offerings, and their greatly expanded opportunity for employee growth," says Frank Reilly, Reilly Financial Advisors president.
Republic Capital Group acted as the exclusive investment banking adviser to Reilly Financial Advisors on the transaction. With its latest acquisition, Creative Planning now manages over $100 billion in assets across all 50 states and 65 countries with continued plans for growth throughout 2022.
MSCI Announces Senior Leadership Changes
MSCI Inc., a provider of decision-support tools and services for the global investment community, has announced various senior leadership changes, effective immediately.
Remy Briand, MSCI's current head of environmental, social and governance (ESG) and climate, has been appointed chief product officer. In this newly created role, Briand will be responsible for leading and driving MSCI's integrated product suite to meet the needs of clients looking for holistic solutions to tackle investment challenges, capitalize on opportunities and navigate industry changes. He will continue to report to Baer Pettit, president and chief operating officer (COO) at MSCI.
In addition to chief product officer, Briand will also become head of index as Diana Tidd, current head of index and chief responsibility officer, becomes fully dedicated to the role of chief responsibility officer. As head of index, Briand will be responsible for leading the vision and business strategy for MSCI's Index product line.
Tidd was appointed as the firm's first chief responsibility officer in 2018. In this now fully dedicated role, Tidd will continue to guide ESG policies for the firm and focus on the comprehensive integration of ESG practices across MSCI's strategy process, governance structure and business operations. 
With Briand's appointment, Eric Moen will assume the role of head of ESG and climate. Moen has been with MSCI for over two decades. Over the past 10 years, he has focused on leading the expansion of client solutions across MSCI's ESG business, working closely with Briand. In this role, Moen will oversee the day-to-day operations of the ESG and climate team and drive collaboration and innovation across MSCI's product lines. 
On the client service side, Alvise Munari, MSCI's global head of client coverage, will be named chief client officer and will continue to report to Pettit. 
Jeremy Baskin, head of client coverage, Americas, will take on the new global role of head of buy side client segments, including asset managers, asset owners, hedge funds and wealth. In this role, Baskin will help deepen and increase MSCI's focus on these client segments to better serve its clients. 
Christine Berg, head of Americas index client coverage, will assume the role of head of client coverage, Americas, and will oversee MSCI's sales, consulting and client service teams in the region. Before her current position, Berg led the exchange-traded products client coverage team. 
Michelle Shanley, head of strategic account management, Americas, will take on the global role of head of strategic and key accounts. In this role, Shanley will focus on program expansion, C-suite engagement and governance. 
The Wagner Law Group Appoints Chief Legal Officer
The Wagner Law Group has announced that partner Stephen P. Wilkes, has been designated as the firm's chief legal officer. 
Wilkes is widely known for his practice in the Employee Retirement Income Security Act (ERISA) fiduciary area, as well as related investment management law and securities law matters. In his role as the firm's chief legal officer, he will work closely with Marcia Wagner as a senior leader of the firm and will be responsible for the firm's strategic growth process via targeted hiring or practice group acquisition, as well as coordinating the strategic efforts of the firm's existing practice groups. 
Wilkes will continue in his role as the practice area leader for the firm's ERISA fiduciary compliance, independent fiduciary and investment management law practices.