Retirement Industry People Moves
Transamerica names new president of individual solutions; Robeco appoints head of alternative alpha research; Security Benefit Announces CEO Mike Kiley's retirement; and more.
Reported by
DJ Shaw
Art by
Subin Yang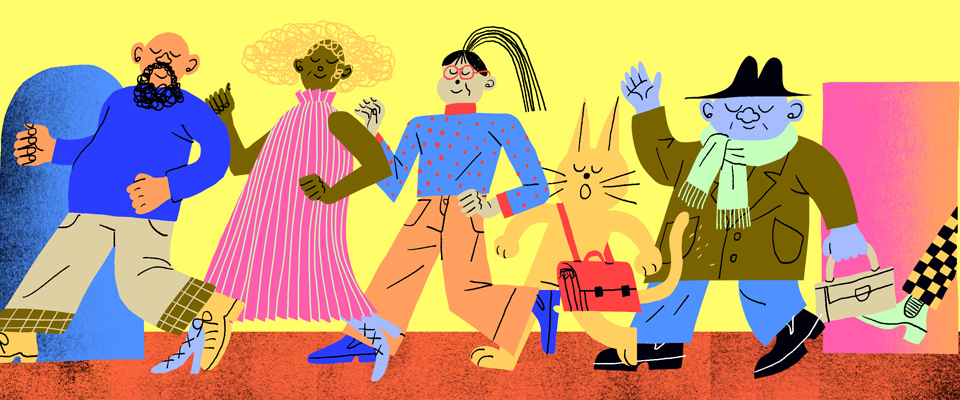 Transamerica Names New President of Individual Solutions
Lincoln Financial Group has announced that Jamie Ohl has resigned from Lincoln effective immediately. Richard "Dick" Mucci, former president of the company's group protection business until his retirement in 2019, is returning to Lincoln to lead both the group protection and retirement plan services businesses on a temporary basis until a new leader is in place. He will report to CEO-elect Ellen Cooper and work closely with the business leadership teams.
Following her departure from Lincoln, Transamerica has announced the appointment of Jamie Ohl as president of its individual solutions division and a member of the Transamerica management board, effective March 30. Ohl replaces Blake Bostwick, who has led individual solutions since 2020. 
Ohl will lead all aspects of Transamerica's individual life and annuity business lines and will bring innovative solutions and experience enhancements that support customers and their financial professionals as they plan for a lifetime of financial security. In addition, she will lead the growth and expansion of Transamerica's wholesale and retail distribution for life insurance, annuities and mutual funds along with the affiliated networks of World Financial Group, Transamerica Agency Network and Transamerica Financial Advisors, Inc. Ohl will report to Will Fuller, president and CEO of Transamerica.
Ohl has more than 30 years of financial services experience, including senior leadership positions in insurance and investments at prominent companies, including president of workplace solutions at Lincoln, where she led two of Lincoln's core businesses, retirement plan services and group protection benefits. In addition, Ohl led service operations for Lincoln's life and annuity businesses, as well as the corporation's brand, advertising, enterprise communications and consumer insights organization.
Ohl is a member of the LL Global board of directors. She is also vice-chair of the board of governors of the Boys & Girls Clubs of Philadelphia. Ohl earned an MBA from the University of Nebraska and a B.S. degree in business management from LeTourneau University.
Robeco Appoints Head of Alternative Alpha Research
Robeco further strengthened its quant equity research team with the appointment of Mike Chen as head of alternative alpha research. In this new role, Chen will lead the research and development of innovative alpha insights and next-generation investment strategies. 
Chen joins Robeco from PanAgora, where he was head of sustainable investments. In addition, he was responsible for model research and development in the equity division while participating in daily management of quant portfolios. Prior to joining PanAgora, Chen was a quant portfolio manager at BlackRock's scientific active equity team, where his responsibilities included portfolio management and research into alpha insights for use across the entire SAE platform. He started his career at Morgan Stanley in New York after graduating from the University of Illinois with a Ph.D. in electrical and computer engineering in 2005. Chen is based in Robeco's New York office, will spend significant time in Rotterdam, and reports to Weili Zhou, head of Robeco's quant equity research team.
This appointment follows Robeco's recent appointment of Harald Lohre as executive director of quant equity research.
Security Benefit Announces CEO Mike Kiley's Retirement
Security Benefit has announced that CEO Mike Kiley will retire effective June 30. Kiley will continue to serve as chairman of Security Benefit Life Insurance Company's board of directors. Doug Wolff, currently president of SBL, will assume the role of CEO as of June 30.
Kiley joined Security Benefit in 2010 as part of an acquisition team that aimed to revitalize and regrow the company. At the time, Security Benefit had 500 employees, was losing assets, and struggling in the wake of the 2008 financial crisis. Kiley quickly leveraged his ability to foster creativity and drive the innovation that enabled Security Benefit to get back on track. He was responsible for architecting a recovery plan, built a strong management team, and drove results. Kiley grew net income from a loss in 2009 to $1 billion in 2021, while quintupling assets under management to more than $50 billion, and increasing total adjusted capital 12-fold to $5.6 billion—leading to one of the biggest turnarounds in the insurance industry in the last 100 years.
Kiley not only transformed the company, but he also made a significant impact on the industry. Security Benefit changed its approach to the staid retirement market, expanding both the product line and distribution reach, while introducing multiple innovations. The company was the first to deliver custom index account options in fixed index annuities, creating the first floating rate annuity, and making the bold move to be one of the first companies to enter the annuity market for fee-oriented registered investment advisers.
ETF Trends and ETF Database Announce New Head of Research, Financial Futurist
ETF Trends and ETF Database, both sources for ETF insights and analysis, have welcomed Todd Rosenbluth as head of research. Rosenbluth will be responsible for overseeing the firm's research into exchange-traded funds, product trends and adviser behavior. His joining will strengthen the firm's position as the foremost industry source for ETF and adviser data. 
Current director of research and ETF pioneer Dave Nadig will transition to a newly created role focused on emerging trends.. As the firm's financial futurist, Nadig will partner with both investors and the asset management community to provide thought leadership on important financial services trends, product innovations and navigating global markets.
Rosenbluth most recently served as head of ETF and mutual fund research at CFRA, where he helped grow the business and provide expert analysis for five years. Prior to joining CFRA, he served in a similar funds leadership capacity and was head of a stock research team at S&P Global. Rosenbluth started his professional career as a financial adviser.