Retirement Industry People Moves
Congruent Solutions elevates North American chief operating officer; Edelman Financial Engines appoints chief financial officer; Verity Asset Management names director of participant engagement and ambassador for new business unit.
Reported by
DJ Shaw
Art by
Subin Yang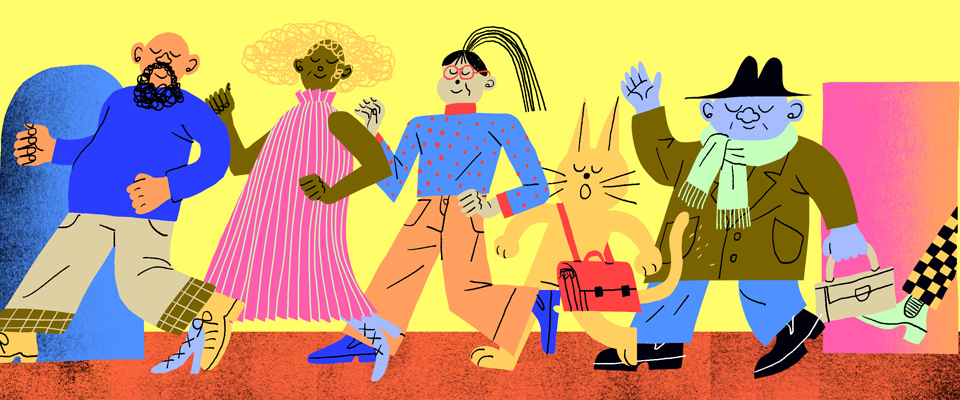 Congruent Solutions Elevates North American Chief Operating Officer
Congruent Solutions, a technology solutions and outsourced plan administration services provider to the retirement plan industry in the U.S., has announced the promotion of Lucas Soucy to the role of chief operating officer, North America. Soucy previously served as the vice president, North America, and has over 22 years of experience in operations and plan administration.
Moving forward, Soucy will oversee all back-office operations, both onshore and offshore, as well as sales, product support and relationship management. To strengthen Soucy's team in North America, Congruent has also brought on Michael Kiernan as the sales vice president.
Soucy joined Congruent Solutions in 2005 to help set up a back-office delivery center for retirement services that focuses on providing plan providers, recordkeepers and TPAs support for transaction processing and compliance testing. He helped develop Congruent's CORE platform, a cloud-based modular technology solution, and is a board member of the SPARK Institute.
Kiernan brings to his role over 15 years of experience in the retirement plan industry, having worked in sales and account management for qualified plan recordkeeping, administration, DCIO, software and technology solutions.
Edelman Financial Engines Appoints Chief Financial Officer
Edelman Financial Engines, an independent wealth planning and investment advisory firm, has announced that Suzanne van Staveren has joined the firm as executive vice president and chief financial officer, effective immediately.
With more than 20 years of experience in leadership positions within the financial services industry, van Staveren will oversee a team of more than 90 professionals across the finance, strategy and small retirement plans teams.
Van Staveren will serve as a member of the executive leadership team and work with them to develop the firm's long-term growth strategy and financial objectives. She joins Edelman Financial Engines from Goldman Sachs, where she was CFO of the firm's personal financial management group and helped integrate Ayco, the firm's workplace financial planning business, and United Capital.
Prior to joining Goldman Sachs, van Staveren worked at Fidelity Investments and AXA in a variety of functions, including developing and executing strategic plans, implementing new financial tools and processes, optimizing sales channels, improving product roadmaps and working with clients.
Van Staveren earned a B.S. from Johnson & Wales University and an MBA from Northeastern University.
Verity Asset Management Names Director of Participant Engagement
Verity Asset Management, a registered investment adviser, has announced the appointment of Jae Di Lorenzo as director of participant engagement and ambassador for their newly launched business unit, the plan governance platform Vynntana.
Serving the 403(b) and 457(b) plan space, Vynntana provides a comprehensive suite of tools and expert guidance. The platform will support employer sponsors and the non-ERISA retirement vehicles they provide for their eligible public school, college, church, governmental agency and nonprofit employees.
Di Lorenzo joined Verity Asset Management in June 2020 and focuses on improving participant engagement by creating and delivering financial webinars. She has nearly two decades of experience in marketing, and has worked with both for-profit and nonprofit entities.
Moving forward, Di Lorenzo will be responsible for messaging, marketing and the production of content designed to encourage participants to take control of their financial success. She earned her J.D. from Georgia State University College of Law and her B.S. in neuroscience from Furman University.