Retirement Industry People Moves
Principal adds portfolio manager to Global Asset Allocation team; Wagner Law Group adds partner who specializes in multiemployer plans; Voya purchases HSA TPA; and more.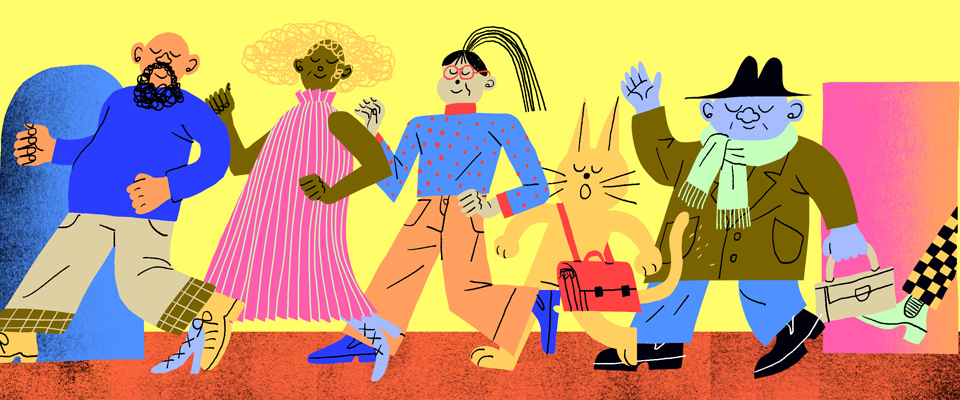 Principal Adds Portfolio Manager to Global Asset Allocation Team
Principal Financial Group has announced that May Tong will join Principal Global Asset Allocation (PGAA), the specialized global asset allocation investment team of Principal Global Investors, as a portfolio manager.
Tong will join portfolio managers Jessica Bush, Marc Dummer, Kelly Grossman and Ben Rotenberg in managing the firm's $10 billion outcome-oriented solutions, including the following flagship solutions: Global Diversified Income strategy, Diversified Real Asset strategy and the Diversified Select Real Asset Strategy. The processes and strategies will remain unchanged. The investment team will collectively contribute to the direction of portfolios and will be further supported by the specialized multi-asset research areas within Principal Global Asset Allocation.
May comes to PGAA with close to 20 years of portfolio management experience, solving for a variety of client outcomes including retirement income, target-date, target-risk and 529 plans, most recently for Franklin Templeton's Investment Solutions group. Prior to her work at Franklin Templeton, she was a portfolio manager and head of the portfolio implementation and management team at Voya Investment Management. May received her MBA from Columbia Business School. May has earned the Chartered Financial Analyst (CFA) designation.
Wagner Law Group Adds Partner Who Specializes in Multiemployer Plans
The Wagner Law Group has announced that attorney Neelam Chandna has joined the firm as a partner.
"Neelam's unique and in-depth ERISA [Employee Retirement Income Security Act] and employee benefits experience, especially in the area of multiemployer plans, will serve as a tremendous asset to our already robust practice in that area of the law," the company said.
Chandna advises collectively bargained multiemployer funds, known as "Taft-Hartley plans," including defined benefit (DB), defined contribution (DC), health and welfare, and apprenticeship plans. She also advises public sector health and welfare funds and single-employer plans and will support the firm's large practice of retiree medical trust and voluntary employees' beneficiary association (VEBA) clients in the public sector.
Chandna's experience in employee benefits includes plan design, plan drafting and consultation in a broad range of matters under ERISA and the Internal Revenue Code (IRC). She has represented trust funds in a wide variety of sectors, including construction, manufacturing, distribution, transportation, entertainment and law enforcement.
Chandna was previously a partner at a Los Angeles law firm and worked for the Employee Benefits Security Administration (EBSA) sector of the Department of Labor (DOL), where she dealt with ERISA issues involving both single-employer and multiemployer plans. She is a graduate of Northeastern University School of Law in Boston, and the University of California, Berkeley.
Voya Purchases HSA TPA
Voya Financial Inc. has entered into an agreement to purchase Benefit Strategies LLC, a third-party administrator (TPA) of health savings and spending accounts.
Benefit Strategies provides administrative services for COBRA [Consolidated Omnibus Budget Reconciliation Act], direct billing, flexible spending accounts (FSAs), health savings accounts (HSAs), health reimbursement arrangements (HRAs) and other services to more than 3,400 employers and nearly 370,000 participant accounts throughout the U.S. Terms of the transaction were not disclosed.
"We are very excited about this transaction as it supports Voya's workplace growth strategy and will accelerate our expansion in the health savings and spending accounts market," says Rob Grubka, CEO of health solutions for Voya Financial. "In addition to complementing Voya's current health and wealth solutions, Benefit Strategies will deepen our capabilities to serve new and existing health savings and spending account clients through its enhanced call center support, implementation management and ongoing client services. Equally important, we see a great cultural fit between the Benefit Strategies team and Voya as both of our organizations are specifically focused on helping individuals take advantage of the many benefits of workplace-based savings accounts."
The transaction is expected to close in the third quarter of 2021 and is subject to customary closing conditions. Approximately 150 Benefit Strategies employees will join Voya after the transaction closes.
Vanguard to Open New Office in Dallas
Vanguard announced plans to open a new office in the Dallas-Fort Worth region in early 2022.
In alignment with the firm's commitment to making advice more accessible and affordable for investors, the new location will be dedicated to supporting all aspects of its growing advice businesses. To start, the new hub will be staffed by financial advisers aligned to the firm's virtual advice offer, Personal Advisor Services, as well as IT professionals supporting Vanguard's broader advice services.
"Our advice offers are powered by sophisticated technology, personalized to meet each clients' individual needs and preferences, and accessible at an industry-leading low all-in cost. Establishing a new office in Dallas reflects our continued commitment to hiring top adviser and technology talent to support our advised clients," says Vanguard CEO Tim Buckley.
Newly hired crew will work remotely until the new office opens in early 2022. Consistent with the existing virtual service model, advisers in the Dallas office will engage with clients via phone, email and videoconference.
The Dallas office will be Vanguard's fifth U.S. location. The firm was founded in Valley Forge, Pennsylvania, in 1975 and has additional offices in Scottsdale, Arizona (1994); Charlotte, North Carolina (1997); and Washington, D.C. (2007). Specifics on location, hiring plans, and staffing for the new office will be confirmed in the coming months.
Benefitfocus Selects New President and CEO
Benefitfocus Inc. has appointed Matthew Levin as president and chief executive officer and to the Benefitfocus board of directors, effective May 10.
Levin succeeds Stephen Swad, who served as the company's chief financial officer (CFO) and was appointed CEO last year. In order to ensure a seamless handoff of leadership responsibilities, Swad will serve as an adviser to the CEO until September. Thereafter, Swad will continue to serve as a Benefitfocus board director.
Levin has more than 15 years of experience in the benefits administration, health insurance and health care technology industries. He most recently served as the chief strategy officer of payroll company ADP, where he was responsible for strategy, corporate development, ADP Ventures and the ADP Research Institute.

Before joining ADP, Levin was a managing partner at Psilos Group Managers, a growth equity firm, where he specialized in technology-enabled health care services investments. Prior to Psilos, Levin was executive vice president and head of global strategy for Aon plc, a leading global professional services firm that provides a broad range of insurance and human capital solutions. Earlier in his career, Levin served as senior vice president of corporate development and strategy for Hewitt Associates, a leader in health, retirement and human capital consulting, and outsourcing services.

Levin began his career in the First Scholar Program at First Chicago NBD, now J.P. Morgan Chase. Levin holds a master's degree in business administration from the University of Chicago Booth School of Business and a bachelor's degree from Northwestern University.