Retirement Industry People Moves
Principal announces new hires in retirement and income solutions; LCG Associates promotes senior consultant to COO; LeafHouse announces new CIO; and more.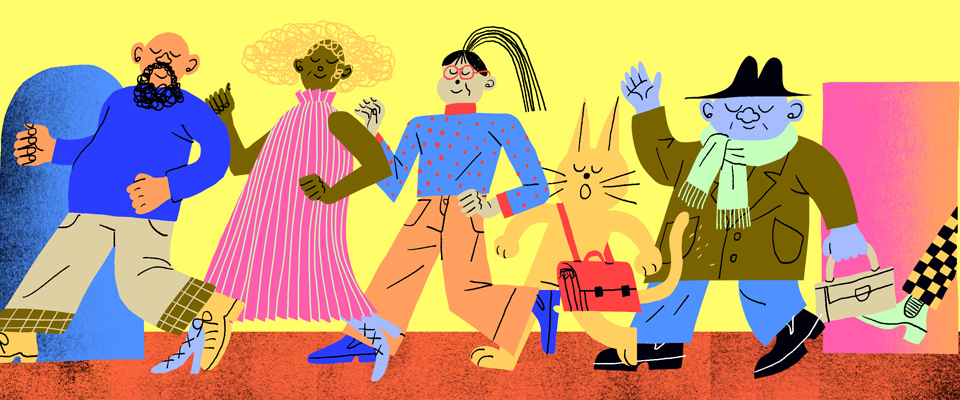 Principal Announces New Hires in Retirement and Income Solutions
Principal Financial Group has announced new leaders in its Retirement and Income Solutions (RIS) business. These new hires will help Principal meet growing customer demand for innovative tools, resources and support to streamline retirement plans and recruit and retain talent. 
Amy Keiser joins Principal as the head of stock plan services to provide strategic and operational leadership to the business unit, including employee stock ownership plans (ESOPs) and the company's new equity compensation solutions. Christabelle Cook has been hired for the newly created role of director of third-party administrator (TPA) strategy to further the company's commitment to third-party benefits administration. 
"We are excited to announce these two exceptional new hires to the team as we continue to build our business to meet the evolving needs of workplace retirement planning," says Jerry Patterson, senior vice president, RIS at Principal. "Both Amy Keiser and Christabelle Cook bring the industry knowledge and leadership needed to drive growth in key areas of our retirement practice as well as help ensure best-in-class service to our customers." 
Keiser brings more than 20 years of leadership experience in the retirement industry, including several years with Principal, in areas including product management, consulting and client services. She most recently worked at Empower, where she held leadership positions including overseeing an inside sales team of more than 50 associates to help meet and exceed sales goals and product strategy. Keiser will play a role in growing the Total Retirement Solutions business, which delivers multi-plan solutions that can include top-tier investment and insurance offerings. 
Cook joins brings 15 years of experience in financial advisory, plan design, recordkeeping and investment strategies within retirement plans. Cook's most recent role was with Hartford Funds, where she was director of defined contribution (DC) investments covering the Southeastern territory. She is also returning to Principal, where she was previously a regional director of business development helping financial professionals grow and expand their retirement plan practices. 
LCG Associates Promotes Senior Consultant to COO
Investment consulting firm LCG Associates Inc. has promoted Claire P. Chotiner to chief operating officer (COO). Chotiner was also elected to LCG's board of directors.  
"Claire has helped each department at LCG improve both strategically and operationally. Between her client service focus, knowledge of investments and clear understanding of our business goals, she will help continue to ensure LCG's clients receive what we believe is unparalleled service and advice," says Ed Johnson, president and CEO.
Chotiner joined LCG in 2007. In her new role, she will oversee the firm's business operations. In addition to her management responsibilities, Chotiner works with a limited number of clients, as well as conducts capital market and asset class research. She is chair of the Diversity & Inclusion Committee and the Technology Committee. Prior to serving in this role, Chotiner was a senior consultant. She started her career with LCG as an investment analyst.
Chotiner was previously with Donaldson & Co. as a client service/marketing representative. She was responsible for providing client service for the Midwest and East Coast, as well as developing new business opportunities. Before that role, Chotiner was a sales assistant at Donaldson & Co., where she supported the sales team through researching prospects, writing requests for proposals (RFPs) and working on various projects. Chotiner began her career at Donaldson & Co. as a reconciliation representative.  
Chotiner is a Chartered Financial Analyst (CFA) charterholder and a member of the CFA Society of Atlanta. She is also a Chartered Alternative Investment Analyst (CAIA) charterholder. Chotiner graduated magna cum laude from the Terry College of Business at the University of Georgia with a bachelor's in business administration.
LeafHouse Announces New CIO
LeafHouse Financial has named Kyle Smith as chief investment officer (CIO). 
As CIO, Smith will draw from his background as a portfolio manager at BlackRock and his experience with Dimensional Fund Advisors. His responsibilities include overseeing the investment desk, developing new investment initiatives and growing the capital markets strategy. 
Todd Kading, president of LeafHouse, says, "With Kyle on our team, we will be able to accelerate the programs we are bringing to the marketplace: managed account APIs [application programming interfaces], cloud-based software solutions that incorporate new retirement plan industry standards, outsourced CIO solutions. All of these require the highest level of knowledge and understanding, but they also demand true discernment of the disruption the industry needs." 
"LeafHouse combines strong capabilities across investments and technology to deliver flexible, innovative solutions to the retirement space," Kyle says. "I'm honored to join the team and help drive further enhancements so our clients can reach their long-term financial goals."  
RealBlocks Hires Head of Alternative Investment Product Solutions
Seth Stuart has joined RealBlocks, an alternative investments platform, as head of alternative investment product solutions.
Stuart joins RealBlocks with more than 20 years of experience working in different capabilities from marketing to product development within the asset and wealth management industry, most recently at TD Ameritrade (a subsidiary of Charles Schwab), where he was responsible for the alternative investment product solutions practice.  
"As a true investment product manager with deep experience developing and managing alternative investment product solutions, we are incredibly excited to have Seth join RealBlocks amid our rapid expansion," says Perrin Quarshie, CEO of RealBlocks. "With the alternative investment market continuing to experience unprecedented growth, Seth's expertise leading the development of alternative investment and fintech product solutions will be instrumental in building a better alternative for investing in private markets."
Stuart will be focused on technology and investment product management for the RealBlocks alternative investment product portfolio. He will help develop and oversee the full product lifecycle of investment solutions, including building, designing, selecting, on-boarding, core positioning and marketing. He will work closely with Scott Brooks, chief operating officer (COO) and Michael Hanus, senior managing director of distribution. 
Stuart joined RealBlocks from TD Ameritrade, where he was responsible for alternative investment and managed account product solutions and helped relaunch and grow TD Ameritrade's managed account solutions. Prior to his time at TD Ameritrade, he worked as a senior consultant to Prudential Financial Annuities, where he helped design the overall investment marketing strategy.
Stuart also previously worked at Morgan Stanley Consulting Group as a senior investment management research analyst and for MetLife, where he provided investment advisory solutions for the private banking and investment management platforms. Earlier in his career, Stuart worked at Avatar Associates. He began his career at BNY Mellon/Dreyfus working within investor relations.
"With the alternative investments industry now positioned for tremendous growth, I am delighted to join RealBlocks, a firm that is revolutionizing the way alternative investments are offered," Stuart says. "I am eager to embark upon the firm's mission to build a better alternative investment experience for wealth managers and investors." 
Stuart holds a bachelor's degree in political science and history from the State University of New York College at Brockport. He is SIE, Series 7, Series 63 and Series 66 certified.
Former Transamerica Adviser Rejoins Firm
Justin Chilcote has rejoined Transamerica as director of institutional sales for the Western territory, which covers Alaska, Arizona, California, Colorado, Hawaii, Idaho, Nevada, New Mexico, Oregon, Utah and Washington.
Chilcote has more than two decades of retirement plan experience, including with corporate 401(k) plans, 403(b) plans, 457 plans and defined benefit (DB) plans. He previously worked for Transamerica for eight years starting in 2010, creating and executing strategies for new Transamerica clients.
Chilcote holds a bachelor's degree in marketing from Westminster College in Salt Lake City. He reports to Robert Goldman, national sales manager at Transamerica.
"We are excited about Justin's return to Transamerica. He knows how to solve issues facing plan sponsors of larger retirement plans, and he has a stellar track record for helping improve retirement outcomes," says Darren Zino, senior managing director for U.S. retirement distribution at Transamerica. "Justin has a mindset focused on innovation, identifying key success drivers, and helping clients maximize their retirement plan's potential. He will be key in driving Transamerica's momentum with large retirement plans in the Western states."
SVP Joins Northern Trust    
Northern Trust has hired Arthur Hill as senior vice president, head of product management for asset servicing. Based in Chicago, Hill will lead product strategy and development, overseeing a global team of asset servicing product leads.
Hill joins Northern Trust from Capgemini, where he was a senior director for its global insurance and financial services group. He has more than 25 years of experience in the financial services and insurance industry.
"Arthur brings expertise developed over a rich career of program and team management, strategic planning, execution and solution innovation that drives client experience and digital enablement," says Paul d'Ouville, head of asset servicing product and client solutions at Northern Trust. "We're excited to have his multidimensional experience and leadership working on behalf of our clients as the business continues to drive new and innovative product capabilities in support of the whole office for asset owners and asset managers alike."
Earlier in his career, Capgemini served as an executive relationship manager for insurance clients in the U.S. and worked in the development and delivery of insurance accounting solutions. He has a master's in business administration from the University of Chicago, a bachelor's degree in accounting from University of Illinois at Urbana-Champaign and is a certified public accountant (CPA).
Highland Consulting Associates Adds Investment Consultant
Highland Consulting Associates Inc. has added Richard Swanner as an investment consultant to the fee-only, independent investment consulting firm.
Swanner joined Highland in April, bringing more than 25 years of Employee Retirement Income Security Act (ERISA) and investment consulting experience to the firm. He will primarily serve Highland's defined contribution (DC) plan clients from Columbus, Ohio.
Swanner has advised both corporate and nonprofit clients in all facets of retirement plan consulting with the objectives of assisting plan fiduciaries with their responsibilities and improving outcomes for plan participants.
Swanner began his career in 1995 with investment management and retirement plan recordkeeper T. Rowe Price. He has been a DC plan consultant since 2014, with previous stops at Mercer DC Advisors and Gallagher. In his consulting roles, Swanner has advised clients on plan governance, investment strategy, plan optimization and participant engagement.
Swanner earned his bachelor's degree in political science and government from Towson University and holds both the Qualified 401(k) Administrator (QKA) and Certified Plan Fiduciary Advisor (CPFA) certifications.