Retirement Industry People Moves
TIAA appoints chief institutional client officer, and Wilshire enhances investment capabilities with new senior vice president.
Reported by
DJ Shaw
Art by
Subin Yang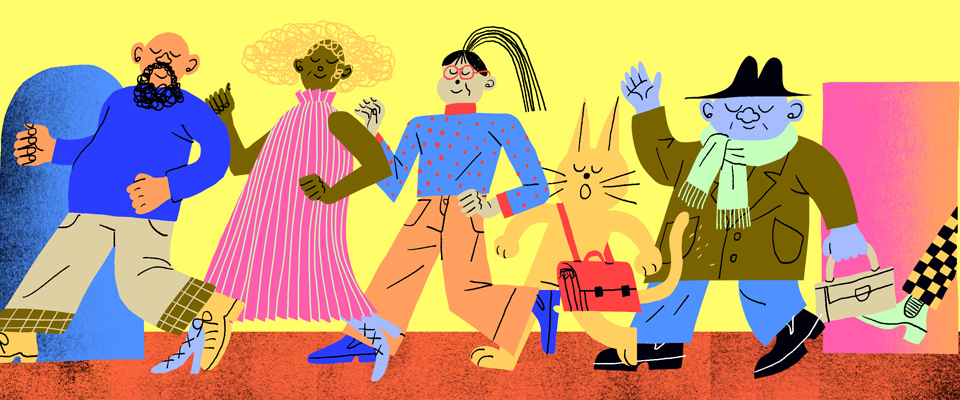 TIAA Appoints Chief Institutional Client Officer
TIAA has announced the appointment of Kourtney Gibson as chief institutional client officer.
Gibson joins July 1 following the retirement of Doug Chittenden, a 38-year TIAA veteran. Most recently, Gibson was executive vice chairwoman of global investment services firm Loop Capital, where she served in a range of leadership roles. She will report to president and CEO Thasunda Brown Duckett and become a member of the company's executive committee. Chittenden will serve as an adviser and vice chairman of institutional relationships until March 2023.
In her last role, Gibson was responsible for setting long-term strategy and aligning talent and other resources to deepen client relationships and deliver a wide array of solutions at the firm, which manages over $6 billion in assets on behalf of institutional clients and executes an average of $1.75 billion in daily trading in over 80 countries. Over more than 20 years at Loop Capital, she oversaw various corporate, governmental, institutional and consultant client relations and led multiple functions, including asset management, strategy, sales and trading.
Gibson also has firsthand experience with TIAA clients. She sits on the boards of trustees at the University of Miami, where she serves on the investment committee, and at Viterbo University, where she serves on the finance committee. She is also a director on the boards of Lululemon Athletica and MarketAxess Holdings.
Gibson holds an MBA from the Kellogg School of Management at Northwestern University and a Bachelor of Business Administration from the University of Miami. She is a board member of the Dibia DREAM Foundation, which provides STEM education for underserved youth, and a board member and immediate past chairwoman of the Chicago Scholars Foundation, the largest college access and success program in Chicago.
Wilshire Enhances Investment Capabilities with New Senior Vice President
Wilshire has announced the arrival of Julija Kod as senior vice president of the institutional client solutions team. In her role, Kod will be focused on Wilshire's institutional defined contribution business and advising defined contribution plan sponsors, both public and corporate.
Prior to joining Wilshire, Kod spent over 10 years at Mercer, most recently as a senior investment consultant, providing investment consulting services to corporate retirement plans. Kod earned a Master of Science in finance and investment and a Bachelor of Science in economics and finance from the University of Bristol. She holds the chartered financial analyst designation.
« Missing 401(k) Contributions Must Be Restored, Court Rules