Retirement Industry People Moves
ISIAH International partners with Hub International and Forest Capital Management; MassMutual hires investment management solutions head; and Retirement Clearinghouse adds executive VP of public policy.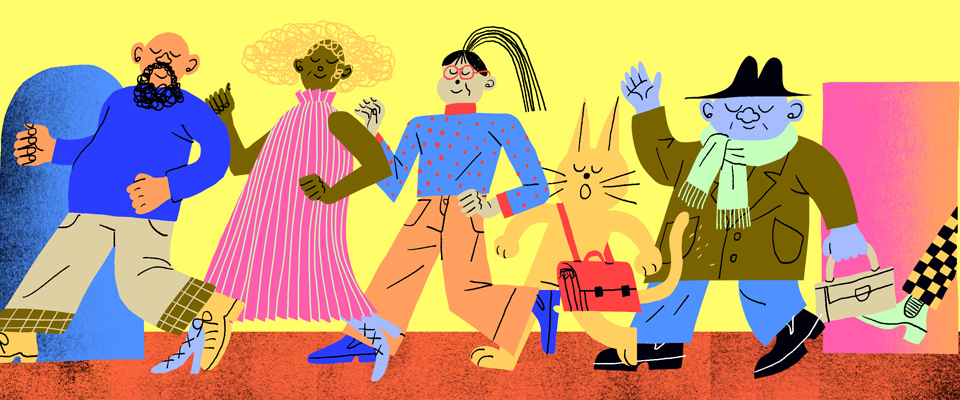 ISIAH International Partners with Hub International and Forest Capital Management
ISIAH International is entering the global insurance broker and employee benefits marketplaces by partnering with Hub International and Forest Capital Management. 
Isiah Thomas, an NBA Hall of Famer, will be the chief executive officer of the new venture. This opportunity will leverage his sports business experience to establish new partnerships with premium properties and organizations across the business landscape.
"I've experienced firsthand the challenges that businesses face in securing insurance and benefits for their companies and employees," says Thomas. "We have formed ISIAH Insurance with the goal of addressing that need. I am excited to be in partnership with the Hub International and Forest Capital Management teams. Their products and customer service are world class and allow us to provide the feel of a local business with the support of a national provider."
"The vision that Isiah has to become the largest minority-owned insurance broker in the world is something we take a lot of pride in being a part of and we look forward to partnering with Isiah and his team to make this happen," says Nick Gialamas, area president of Hub International and 27-year industry veteran.
"Forest Capital Management is excited to partner with Isiah and his team in expanding our services across the U.S. We look forward to the complementary nature of the value that Isiah and his team can provide and feel this is the beginning of a long-standing partnership," says Brian Jessen, president and managing partner of Forest Capital Management.
MassMutual Hires Investment Management Solutions Head
Massachusetts Mutual Life Insurance Co. (MassMutual) has added industry veteran Andrea Anastasio in a newly created role as the head of investment management solutions.
"Andrea joins us at a critical time as we continue to evolve our differentiated offering in a highly competitive and deeply entrenched universe of investment managers," says Paul LaPiana, head of MassMutual U.S. product. "Andrea will lead the investment product team and partner with our distribution and marketing teams to champion our investment capabilities as we continue to grow our MassMutual Investments brand and business. She brings a significant breadth and depth of expertise to MassMutual, where we are more widely known for our prominence in providing top tier insurance solutions to market."
Anastasio joins MassMutual from State Street Global Advisors where, most recently, she served as head of investment strategy and research, North America. Previously, Anastasio spent more than 15 years with Wellington Management Co., most recently as an investment director, equity product management. 
Anastasio holds a Master in Business Administration from the University of Chicago Booth School of Business and a bachelor's degree in economics from College of the Holy Cross. She is a member of the Boston Security Analysts Society and the Chartered Financial Analyst (CFA) Institute. 
Retirement Clearinghouse Adds Executive VP of Public Policy
Retirement Clearinghouse LLC has appointed Renée Wilder Guerin to serve as the firm's executive vice president of public policy.
Wilder Guerin's primary responsibility will be to drive support for public policy matters aiming to preserve retirement savings and increase retirement security for all Americans. Wilder-Guerin will be taking over the position from Tom Johnson, who is retiring.
"Enabling seamless plan-to-plan asset portability remains a top priority for the retirement services industry, but while much progress has been made in terms of public policy on this matter, there is still much to be done," says Spencer Williams, founder, president, and CEO of Retirement Clearinghouse. "Renée's many years of experience working on plan design and innovative programs which advocate for, and advance, improved service and retirement savings outcomes for the federal civilian and military workforce will be crucial as we look toward the next phase of Retirement Clearinghouse's evolution. The progress we have made thus far would not have been possible without Tom Johnson's commitment and vision, and we wish him all the best as he begins his next chapter."
Prior to joining Retirement Clearinghouse, Wilder Guerin served as director, office of enterprise planning at the Federal Retirement Thrift Investment Board (FRTIB), where she drove the vision, strategy and execution for the Thrift Savings Plan (TSP), the largest defined contribution (DC) plan in the country.
Earlier in her career, Wilder Guerin was executive director and CEO of the National Tax-Deferred Savings Association, an organization focused on 403(b) and 457(b) retirement markets. She was also an assistant vice president at MetLife Resources, where she was in charge of product development, marketing and communications in the health care, higher education and nonprofit sectors. Wilder Guerin obtained her master's in business administration from Duke University's Fuqua School of Business.