Retirement Industry People Moves
Rebalance hires retirement services director; Cuna Mutual Group selects new leadership; and TRA adds regional sales consultant.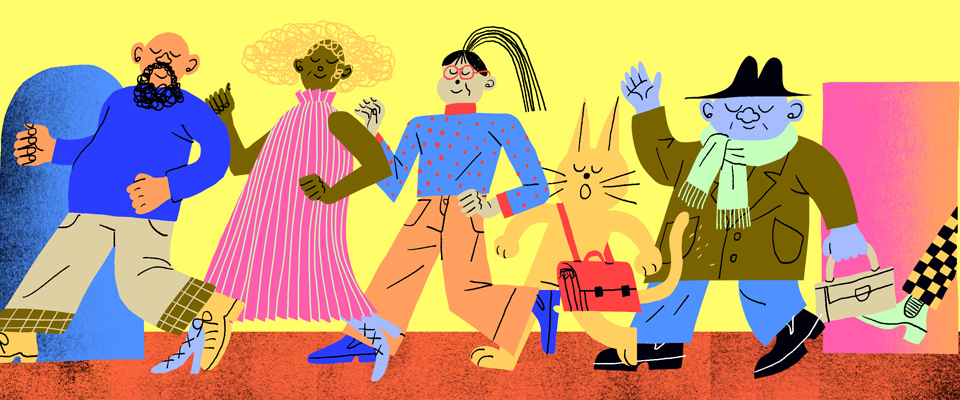 Rebalance Hires Retirement Services Director
Wealth management firm Rebalance has added Nicole Cervi-McKeever as director of retirement services.
In the role, Cervi-McKeever works directly with Rebalance's Better K small business 401(k) clients and is responsible for the entire 401(k) client lifecycle, serving as the daily  point of contact for all Better K clients.
"Over the past year, our Better K business has grown exponentially, requiring us to increase the size of the team serving our small business 401(k) clients," says Scott Puritz, managing director of Rebalance. "Given  her extensive experience both in the retirement services industry and as a customer service professional, we know that Nicole will be a great addition to the team. We look forward to introducing her to all of our Better K clients and know that their day-to-day needs will be taken care of in her capable hands."
Before joining Rebalance, Cervi-McKeever worked for five years at CBIZ, where she served as a plan administrator. In  this role, she assisted in servicing close to 400 retirement plans and managed relationships with client plan sponsors, business owners, financial advisers and recordkeepers.
"I am passionate about providing a stellar customer service experience, which aligns perfectly with the mission  of Better K," says Cervi-McKeever.
Cuna Mutual Group Selects New Leadership
Cuna Mutual Group has named Amy Cameron as the company's new chief investment officer (CIO), effective September 13. She succeeds David Brown, who will retire in January. Cameron is currently the senior managing director for investments at the company. 
"Amy is a proven strategic thinker, investment expert and visionary leader," says Robert Trunzo, president and chief executive officer of Cuna Mutual Group. "Her extensive expertise as an investment leader and broad investment acumen will bring even greater value to the consumers we serve."  
Cameron will oversee $30 billion in assets under management (AUM) through the company's investment portfolio and Members Capital Advisors, the registered investment adviser (RIA) affiliate of Cuna Mutual Group, to deliver long-term financial strength.
"Our responsibility as a mutual company and a long-term investor is to deliver financial strength and peace of mind to the many credit unions and members we serve," Cameron says. "I'm grateful for the support I've had from Dave Brown and so many leaders at Cuna Mutual Group over the past 10 years, and I'm looking forward to helping our company continue to support our customers and grow for many years to come."  
In addition to serving as managing director for investments at Cuna Mutual Group for the past decade, Cameron has held positions at Allianz of America, GE Asset Management and Metropolitan Life Insurance Co. She holds a master's degree in business administration from the University of Connecticut and a bachelor's degree in economics from the Villanova School of Business. Cameron is a Chartered Financial Analyst (CFA) charterholder.
The company has also named Anne Finucane as deputy chief investment officer, a new role to support the company's growing portfolio. Finucane will support day-to-day management of the company's investment efforts and will also begin her role September 13. 
"Anne brings a strong track record as a results-oriented leader investment leader," Trunzo says. "Her broad based strategic and tactical acumen will be critical in moving this work forward." 
Finucane currently serves as senior managing director and head of public asset classes at Cuna Mutual Group. Finucane graduated from the University of Chicago's Booth School of Business, with a master's degree in accounting and finance. She also holds a bachelor's degree in economics from New York University. Prior to joining Cuna Mutual Group in 2016, Finucane held positions at Genworth Financial, Allianz of America, Citigroup and Schroders. 
Brown will retire after six years at Cuna Mutual Group and will continue in an advisory role through his retirement in January.  
TRA Adds Regional Sales Consultant
The Retirement Advantage Inc. (TRA) has hired Mark McCool as its latest regional sales consultant, providing sales consulting services to the southern New Jersey and Pennsylvania territory. McCool will report to Darin Erdmann, TRA's national sales manager.
McCool is joining TRA from Lincoln Financial Group (LFG), where he operated as an internal retirement plan consultant. Before LFG, McCool held various positions with SEI Investments.
In his new role, he will be tasked with partnering with financial advisers and wholesalers to assist them in designing and implementing optimal retirement plan concepts for businesses of all sizes.
"Mark brings great energy and career experience in retirement plan solutions," says Erdmann. "He has a great reputation for service, and we're excited to welcome him to the TRA team. We are confident that his experience, leadership and ability to establish successful business partnerships will help TRA to increase retirement readiness for more U.S. plan sponsors and participants."
"This is a great time to join TRA, with multiple new initiatives and a product road map in place that aligns with this continually growing market," McCool says. "I am excited to be part of the team and honored to work for such a well-respected company in the financial services industry. I look forward to working with my business partners to help them find the best solutions that will meet the needs of their clients and help them achieve their goals."
McCool will be replacing Bryan Foard, who will be taking on a national business development consultant role with TRA. McCool acquired his bachelor's degree in civil engineering from Penn State University and holds the Financial Industry Regulatory Authority (FINRA) Series 7, Series 63, Series 65 PA Life and Health licenses, and the Fundamentals of Engineering (FE) certification. He resides in Pennsylvania.
« Chamber of Commerce Says Cookie-Cutter Excessive Fee Suits Harm Participants