Retirement Industry People Moves
DWS appoints client coverage leader; Innovest selects new VPs for retirement practices; and PFM announces appointment to Multi-Asset Class Management Investment Committee.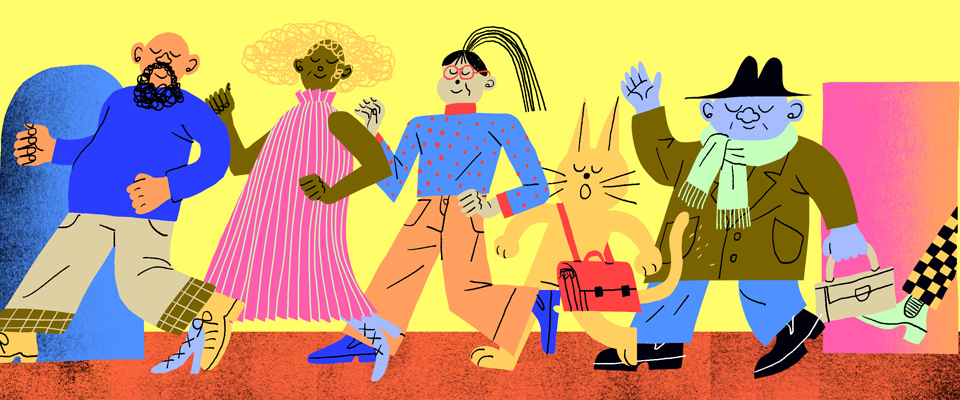 DWS Appoints Client Coverage Leader
DWS has elevated JJ Wilczewski to head of client coverage Americas and global head of institutional clients and consultants.
In his new role, Wilczewski will lead client coverage for the Americas, which includes responsibility for wealth, advisory, institutional and consultant relationships. He will also lead coverage for institutional clients and consultants globally, ensuring robust local and global collaboration to satisfy and solve evolving client needs. He previously led coverage of the institutional client business for DWS in the Americas.
Wilczewski will also serve as a member of DWS's Americas Leadership Council as well as a member of the recently formed Global Leadership team. The leadership team is responsible for the identification and development of strategic opportunities for DWS as well as execution on all strategic executive board decisions.
Prior to his role at DWS, which he joined in 2014, Wilczewski served as a partner and head of institutional advisory solutions at Aon. He also spent five years as managing director, head of global business development at Wilshire Associates and 11 years with Van Kampen Investments. He is a graduate of Illinois Wesleyan University where he received a bachelor's degree in risk management.
Innovest Selects New VPs for Retirement Practices
Innovest Portfolio Solutions has added two vice presidents, Steven Fraley, and Dustin Roberts.
Fraley will promote consulting services to retirement plans, nonprofits and families. In addition, he will join Innovest's Investment Committee and Capital Markets Research Group. Prior to joining Innovest, Fraley was a manager of pension investments at Emerson Electric Co. in St. Louis and a portfolio manager at Northern Trust. Fraley is a Chartered Financial Analyst (CFA).
Roberts is a member of the firm's Retirement Plan Practice Group, a specialized team that identifies best practices and implements process improvements to maximize efficiencies for retirement plan clients. Prior to joining Innovest, Roberts worked in roles at Employer Retirement, Aspire Financial Services and Unified Trust Co.
PFM Announces Appointment to Multi-Asset Class Management Investment Committee
Floyd Simpson III, senior managing consultant with PFM since October, has been appointed to PFM's Multi-Asset Class Management (MACM) Investment Committee, effective July 24.
The committee is responsible for investment management of more than $13.7 billion in institutional assets, as of June 30, and it brings together a diversity of perspectives from across PFM's asset management practice. The seven-member committee includes investment leaders from the firm's multi-asset class and fixed-income businesses.
"During the course of his tenure, Floyd has shown a strong grasp of the investment process, a keen insight into manager due diligence, and exhibits a comfortable communication style. With those strengths, he has quickly become an important and respected team member and contributor to clients' experiences," says Jim Link, managing director and head of the Multi-Asset Class Strategies Group. "He has taken on increasing responsibilities since joining the company, including assisting with client and prospect activities primarily in the Midwest and South regions. Additionally, Floyd interfaces with our research and marketing teams to produce materials that provide our clients with clarity regarding our investment strategies."

The committee meets monthly to review the economy and markets. Between meetings there are ongoing discussions regarding portfolio adjustments so final decisions can be made at the meetings. The committee will also meet under special circumstances, and has done so recently on numerous occasions given the spread of COVID-19 and its impact on the capital markets.
Simpson holds a bachelor's degree in finance from Truman State University, a master's degree in business administration from DePaul University, as well as the Chartered Financial Analyst (CFA) designation. Prior to joining PFM, he worked at a minority-owned Pennsylvania-based investment firm as an investment officer and associate portfolio manager.