Retirement Industry People Moves
LGIM America hires senior DC strategist and T. Rowe Price names head of global marketing.
Reported by
DJ Shaw
Art by
Subin Yang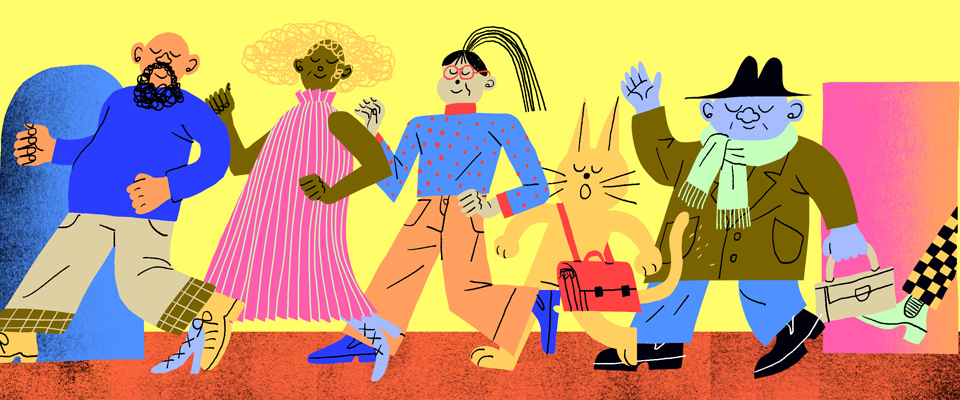 LGIM America Hires Senior DC Strategist
LGIM America (LGIMA), a registered investment adviser (RIA) specializing in designing and managing investment solutions across active fixed income, index, multi-asset and liability driven investment for the U.S. market, has announced that James "Jimmy" Veneruso has joined as senior defined contribution (DC) strategist. Veneruso complements the team committed to actively championing LGIMA's DC investment solutions with a heavy focus on retirement income, decumulation and fixed income strategies. He will be reporting directly to Rob Capone, head of defined contribution.
Veneruso brings with him nearly 15 years of financial and DC experience. Most recently, he served as senior vice president, defined contribution consulting at Callan Associates, where he combined analytical rigor with client facing responsibilities.
"We are thrilled to attract the level of talent that Jimmy will bring to our team," says Capone. "Jimmy's extensive and practical defined contribution industry experience will evolve our market positioning in the DC solutions space as well as further develop and present products and services that help meet industry and client demand."
T. Rowe Price Names Head of Global Marketing
T. Rowe Price Group has announced that Theresa McLaughlin will join the firm later this month as head of global marketing.
She will be responsible for marketing campaign development, brand strategy and management, digital solutions and client experiences, and investment and product content. McLaughlin will closely align with the firm's segment marketing teams and chair the firm's marketing leadership team, a senior governance forum composed of marketing leaders across global business lines.
McLaughlin most recently served as global chief marketing officer for State Street Corporation. Previously, McLaughlin was global chief marketing, customer experience and corporate citizenship officer for TD Bank Group. She was also chief marketing officer at Citizens Financial Group.
McLaughlin will be based at the firm's corporate headquarters in Baltimore and report to Robert Higginbotham, head of global distribution.
« 2021 HSA Review: Boosting HSA Participation and Engagement