Retirement Industry People Moves
PGIM Fixed Income announces new head of municipal bonds; Charles Schwab announces new president; Insight Investment names head of solution design for North America; and more.
Reported by
DJ Shaw
Art by
Subin Yang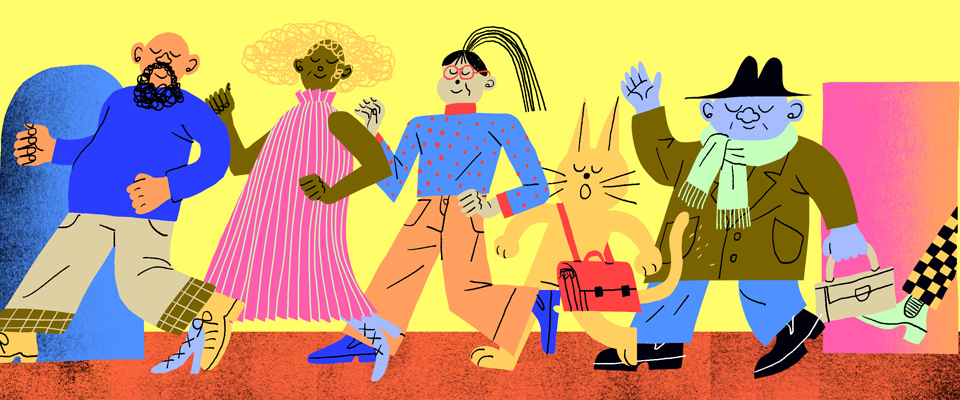 PGIM Fixed Income Announces New Head of Municipal Bonds
PGIM Fixed Income, a global asset manager offering active solutions across all fixed-income markets, has announced that Jason Appleson will assume the role of head of municipal bonds, effective January 1, upon the retirement of the longtime head of municipal bonds, Susan Courtney.
Appleson will join the firm on November 1, having most recently served as portfolio manager for PT Asset Management's Morningstar five-star rated performance trust municipal bond fund, which has $891 million in assets. In this role, Appleson led the portfolio construction, management, trading, and research for the fund. Prior to PT Asset Management, he spent time at the Federal Reserve Bank of New York as a credit risk associate, as well as AllianceBernstein as an analyst supporting the firm's $30 billion municipal fund complex.
PGIM Fixed Income currently manages more than $31 billion in municipal assets. As head of the municipal bond team, Appleson will report to Richard Greenwood, head of credit for PGIM Fixed Income, and be responsible for developing, directing and executing investment strategy for all tax-exempt municipal bond assets, including the municipal bond mutual funds.
Securian Financial Names General Counsel, Corporate Secretary
Securian Financial has hired Renee Montz as senior vice president, general counsel and corporate secretary, reporting to Chairman, President and CEO Chris Hilger. Montz is succeeding Gary Christensen, who is retiring after a 37-year career with the company.
Montz has 25 years of legal experience in insurance, securities, sales distribution, mergers and acquisitions (M&As), regulatory issues, and board governance. She joins Securian Financial after working seven years for American Equity Investment Life Holding Co., a retirement income provider in Des Moines, Iowa. She served as executive vice president, general counsel and corporate secretary from 2016 to this year. Previously, Montz held various legal roles over 10 years at Aegon USA Investment Management, including general counsel.
Montz earned her bachelor's degree from Iowa State University and her juris doctor degree from the University of Iowa College of Law. She serves on the boards of directors for the Association of Life Insurance Counsel (ALIC), the Des Moines Arts Center, and Women Lead Change.
Christensen joined Securian Financial in 1984 and worked for nearly 10 years as senior vice president, general counsel and corporate secretary. He will remain with the company as an executive legal adviser until his retirement at the end of the year.
CEM Benchmarking Appoints New CEO
CEM Benchmarking has announced that Rashay Jethalal has joined CEM as chief executive officer. Jethalal comes with broad and diverse financial services experiences, including in capital markets, asset management and retail banking.
He has held leadership roles including working as president of purpose investments, enterprise strategy managing director at RBC, and managing director and head of global banks at CIBC. Rounding off these experiences was his associate principal role at McKinsey & Co. He's also had several adviser and angel investor roles within and outside of Canada.
Jethalal's mandate is to expand CEM's reach and impact with all global fiduciaries and asset owners, including defined benefit (DB) and capital accumulation plans—both corporate and public-sponsored, whether directly or through new distribution channels. He will have the continued support of CEM's senior leadership team: Tom Scheibelhut in product development, Mike Heale in business development and Sandy Halim as board chair.
Charles Schwab Announces New President
The board of directors of the Charles Schwab Corp. has announced the appointment of Rick Wurster as president of the Charles Schwab Corp., effective October 15. In his new role, Wurster will report to Walt Bettinger, chief executive officer.
Wurster previously served as managing director and head of Schwab Asset Management. He joined Schwab in early 2016 and has worked closely with Bettinger and other Schwab executives over the past five years. Before joining Schwab, Wurster was employed at Wellington Management and McKinsey & Co. He has a Master of Business Administration from the Tuck School of Business at Dartmouth and a bachelor of science in economics from Villanova University. He holds both the Chartered Financial Analyst (CFA) and Chartered Market Technician (CMT) designations.
Wurster will oversee investor services, adviser services, workplace financial services and international services, in addition to Schwab Asset Management.
Smart Hires Six to Join U.S. Team
Smart, a U.K.-originated retirement technology business working on expanding the pooled employer plan (PEP) market in the United States, is introducing six new hires.
Smart entered the U.S. in October 2020 as a direct response to the Setting Every Community Up for Retirement Enhancement (SECURE) Act. Since then, the company has achieved milestones such as naming its first U.S. board of directors and receiving an investment round of $228 million, led by Chrysalis Investments.
Now, the U.S. team is adding six new professionals to its bench of expertise, joining the likes of Retirement Solutions Director Catherine Reilly, Corporate Strategy Director Grant Chamberlain, U.S. General Counsel Lawrence Griffin and Chief Operating Officer (COO) Rob Stanley. These new hires have backgrounds across retirement, technology and marketing.
Ashish Tilve assumes the role of head of platform technology. He was a former vice president and chief technology officer for Prudential Workplace Solutions, where he spent 18 years.
Birgit Cornelius joins as head of compliance. She formerly served as a principal for Acuff & Associates.
Daniella Moiseyev will assume the title of head of marketing. She was most recently the chief marketing officer of PCS Retirement and previously was chief marketing officer for the American Retirement Association (ARA).
Darrin Tulley will be chief financial officer (CFO) and head of business transformation. He joins from MassMutual, where he most recently served as the senior vice president of workplace solutions' business transformation.
Scott Rice begins as head of employer experience. He joins Smart from SunTrust Bank, where he was director of product and plan administration.
Sean Jordan begins as chief experience officer. He spent 16 years at MassMutual, where he held the title of head of client management for emerging markets.
Insight Investment Names Head of Solution Design for North America
Insight Investment, the $1 trillion global asset and risk manager, has announced the appointment of Sweta Vaidya as North American head of solution design.
Vaidya brings more than 15 years of experience within pension risk management with some of the largest U.S. corporate and public pension plans. She was previously senior vice president, capital markets research at Callan. Prior to Callan, Vaidya was an investment strategy director at Willis Towers Watson.
At Insight, Vaidya is responsible for the design and delivery of investment solutions tailored to address specific risk, return and strategy objectives for clients in the North American market. Insight manages more than $745 billion of liability-driven investment (LDI) assets globally across pooled and segregated mandates.
Vaidya joined Insight in the summer and is based in New York. She holds a bachelor's in finance and actuarial science from New York University's Stern School of Business and is a fellow of the Society of Actuaries, an Enrolled Actuary (EA) and a Chartered Financial Analyst (CFA) charterholder.
« IRS Addresses Labor Shortages With FAQs About Rehiring Retirees