Retirement Industry People Moves
AIG announces senior leadership changes; T. Rowe Price to acquire Oak Hill Advisors; Dimensional appoints new head of responsible investment; and more.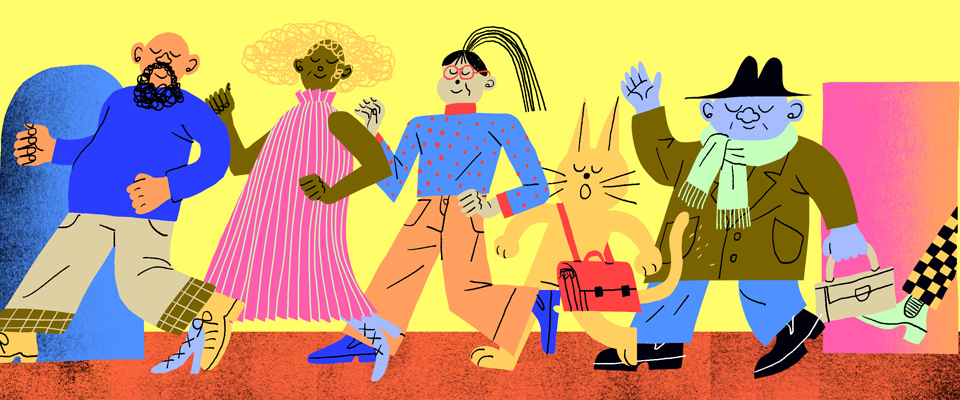 AIG Announces Senior Leadership Changes
American International Group (AIG) has announced senior leadership changes that enhance its leadership team as part of the separation of its Life & Retirement business.
AIG announced that effective January 1, Mark Lyons, currently AIG executive vice president and chief financial officer (CFO), will step into a newly created role of AIG executive vice president, global chief actuary and head of portfolio management.
In this role, Lyons will oversee AIG's global actuarial and ceded reinsurance functions, as well as lead ongoing improvements and repositioning in AIG's commercial and personal insurance portfolio. When Lyons transitions to his new role, Shane Fitzsimons will become AIG executive vice president and CFO. Lyons and Fitzsimons will both continue reporting to Peter Zaffino, AIG president and CEO, and remain members of AIG's executive leadership team. 
AIG also announced that Elias Habayeb, currently AIG CFO, general insurance and deputy chief financial officer, has been named chief financial officer for AIG's Life & Retirement business, effective immediately. Habayeb is replacing current Life & Retirement chief financial officer, Tom Diemer, who is leaving the company to pursue other opportunities.
As part of the ongoing work to separate the Life & Retirement business, including portions of AIG's investments unit, Elaine Rocha, currently Reinsurance global chief operating officer, has been promoted to AIG global chief investment officer (CIO), effective immediately. She reports to Lyons and will transition to reporting to Fitzsimons in January. Rocha will lead the investments unit that will remain with AIG.
AIG also announced that Ted Devine has joined AIG as global head of AIG 200, reporting to Zaffino. Devine has been advising AIG on its AIG 200 effort since 2019, focusing on technology delivery and user experience. In this new role, he will be responsible for overseeing and driving continued momentum across AIG 200 as the company modernizes its infrastructure.
T. Rowe Price to Acquire Oak Hill Advisors
T. Rowe Price Group Inc. has announced a definitive agreement to purchase alternative credit manager Oak Hill Advisors (OHA).
Under the terms of the transaction, T. Rowe Price will acquire 100% of the equity of OHA and certain other entities that have common ownership for a purchase price of up to approximately $4.2 billion, with $3.3 billion payable at closing, approximately 74% in cash and 26% in T. Rowe Price common stock, and up to an additional $900 million in cash upon the achievement of certain business milestones beginning in 2025. The purchase price includes the retirement of OHA debt outstanding at closing. 
OHA will become T. Rowe Price's private markets platform, seeking to accelerate its expansion into alternative investment markets and complementing T. Rowe Price's existing global platform and ongoing strategic investments in its core investments and distribution capabilities.
With $53 billion of capital under management as of July 31 across its private, distressed, special situations, liquid, structured credit and real asset strategies, and more than 300 employees in its global offices, OHA has generated attractive risk-adjusted returns over its more than 30-year history. OHA's performance and its global institutional client base have positioned it to raise $19.4 billion of capital since January 2020.
Given the limited overlap in investment strategies and client bases, the two firms expect to leverage complementary distribution opportunities. In addition, they plan to co-develop new products and strategies for T. Rowe Price's wealth and retail channels, including its broker/dealer (B/D), bank, registered investment adviser (RIA) and platform businesses. T. Rowe Price has agreed to commit $500 million for co-investment and seed capital alongside OHA management and investors. Over time, both firms intend to explore opportunities to expand into other alternative asset categories.
While seeking to leverage the combined strengths of the two businesses, OHA will operate as a standalone business within T. Rowe Price; have autonomy over its investment process; and maintain its team, culture and investment approach. Glenn August, OHA founder and CEO, will continue in his current role and is expected to join T. Rowe Price's board of directors and management committee following closing. Alongside August, all members of OHA's partner management team will sign long-term agreements and continue to lead the business in their current roles.
Dimensional Appoints New Head of Responsible Investment
Dimensional Fund Advisors (DFA), a systematic factor investing company, has appointed Jim Whittington as head of responsible investment. He replaces Joe Chi, who will retire at the end of the year. Additionally, the firm named Lacey Huebel as North American head of responsible investment. Both appointments are effective November 1.
Whittington previously served as a senior portfolio manager and vice president in the firm's London office, in addition to his work as a member of Dimensional's investment stewardship committee. For years, he has been on the front lines of DFA's environmental, social and governance (ESG) initiatives in Europe, the Middle East and Africa, working with clients, managing portfolios and representing the firm with industry organizations.
Huebel has managed the firm's social and sustainable fixed-income portfolios since their inception. She frequently represents Dimensional on ESG matters both with clients and at conferences. In addition to her new role, Huebel will continue to serve as portfolio manager and vice president.
Prior to joining Dimensional, Whittington served in a series of leadership roles in London and Hong Kong with various financial firms. He received a bachelor's with honors from the University of Oxford and a Master of Business Administration from China Europe International Business School.
Huebel previously worked on Dimensional's investment analytics and data team managing fixed-income reporting. She has two master's degrees—a master of science from Kansas State University and a master of arts from the University of California, Santa Barbara. She earned her bachelor's degree from Texas State University, San Marcos. 
Clarion Partners Announces Senior Vice President, Head of ESG
Clarion Partners, a real estate investment manager, has announced that Karen Mahrous has joined the firm as a senior vice president and head of environmental, social and governance (ESG). Mahrous is based in Clarion's New York City office and reports to Jeb Belford in his new capacity as chief investment officer (CIO).
In this new position, Mahrous will work with cross-functional teams throughout the organization to develop a formal framework to implement the firm's recently announced commitment to the Urban Land Institute's Net Zero by 2050 Greenprint program and strengthen Clarion's alignment with the United Nations Sustainable Development Goals (SDGs).
In addition, she will work with the asset management team to pursue carbon-reduction programs across all sectors of its global portfolio and be responsible for supporting Clarion's industrial team in implementing its new prototype for the U.S. Green Building Council's LEED certification program for new industrial development. Mahrous will partner with human resources (HR) to manage a growing number of diversity, equity and inclusion (DE&I) initiatives, including supporting the PREA SEO and Christo Rey minority internship programs and identifying opportunities to further support historically disadvantaged communities.
Mahrous joins Clarion from CodeGreen Solutions, an energy and sustainability consultancy firm specializing in the real estate industry. While with CodeGreen, Mahrous developed and led a corporate sustainability team that provided ESG strategic advisory and reporting services to a variety of real estate companies. She brings experience in managing sustainability program implementation, including the certification of over 6 million square feet under the LEED and WELL programs nationwide.
She holds a master's in sustainability management from Columbia University, is a LEED and WELL Accredited Professional (AP), and sits on the GRESB North America Benchmark Committee.
« Franklin Templeton to Offer Technology Through iJoin's Personalized Managed Accounts