Retirement Industry People Moves
TRA acquires R. Bruce Tanner & Associates; Leech Tishman adds veteran employee benefits attorney; and director and consulting actuary joins R&M.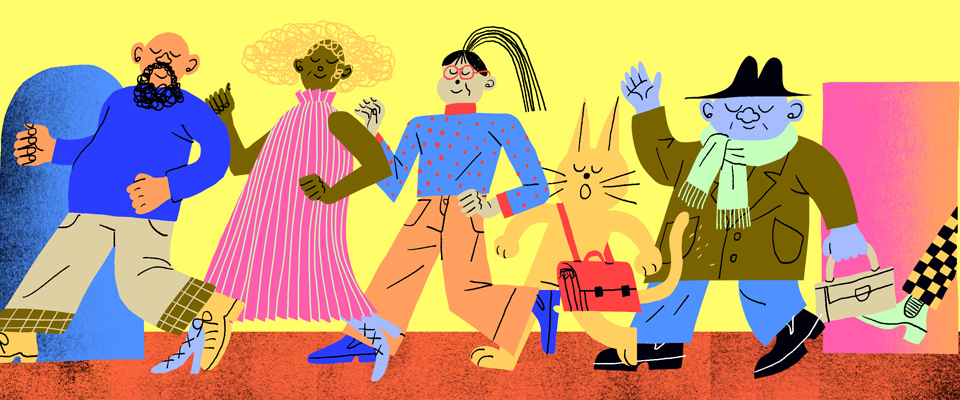 TRA Acquires R. Bruce Tanner & Associates
The Retirement Advantage Inc. (TRA) has acquired R. Bruce Tanner & Associates (RBT) of Sugar Hill, Georgia.
"RBT has been a successful firm for decades. Both of our companies have substantial expertise in delivering industry-leading solutions to our clients, built upon a shared commitment to innovative technology and strong financial and operational discipline," says Jeff Schreiber, vice president of distribution of TRA. "TRA and RBT are a natural fit to join forces, and together will provide even greater value to clients, prospects and our financial advisory partners."
The new team of retirement professionals will be led by owner Allison Hawkins. "I couldn't be happier that the company my father founded is now part of TRA," Hawkins notes. "It's rare to find a company that focuses on the satisfaction of its clients. Best of all, TRA is committed to improvements in processing, ongoing investments in technology for greater automation and enhanced cybersecurity."
"We look forward to integrating our workforce, culture and competencies right away," says TRA President Matt Schoneman. "This transaction will continue to connect our employees and customers with an ever-expanding wealth of resources. We are pleased the RBT staff joining TRA will be able to continue to provide the exceptional guidance and service their clients have grown accustomed to."
Leech Tishman Adds Veteran Employee Benefits Attorney
Leech Tishman Fuscaldo & Lampl Inc. has added Bruce J. McNeil as a new attorney to the firm.
McNeil is a fellow of the American College of Employee Benefits Counsel. He joins the firm as a partner in the Employment & Labor Practice Group. Currently residing in Seattle, McNeil will be working primarily out of Leech Tishman's Los Angeles and Pittsburgh offices, where he will focus his practice on employee benefits matters including tax-qualified plans, executive and nonqualified deferred compensation (NQDC) plans, and the tax aspects of equity, phantom equity and employee benefits litigation.
McNeil advises clients on tax-qualified retirement plans, including 401(k), 403(b) and 457 plans, nonqualified deferred compensation arrangements, equity arrangements, split-dollar life insurance arrangements, company-owned life insurance (COLI) and other forms of executive compensation. He counsels clients on all aspects of tax-qualified and executive and nonqualified deferred compensation plans and arrangements for taxable and tax-exempt employers, employee benefit issues in mergers and acquisitions (M&As), fiduciary responsibility and prohibited transaction issues.
McNeil has practiced before the IRS, the Department of Labor (DOL) and the Pension Benefit Guaranty Corporation (PBGC) in examinations, correction programs and ruling requests. He has served as an expert in federal hearings and investigations, including testifying before the U.S. Senate Committee on Finance, the U.S. DOL Employee Retirement Income Security Act (ERISA) Advisory Council and the U.S. Government Accountability Office (GAO).
McNeil serves on the board of directors of both the Plan Sponsor Council of America (PSCA) and the Western Pension & Benefit Council. He is the editor-in-chief of both the Journal of Pension Planning & Compliance and the Journal of Deferred Compensation: Nonqualified Plans and Executive Compensation, published by Wolters Kluwer. He has authored more than 40 books on employee benefit matters, including nonqualified deferred compensation plans, published by Thomson Reuters, and more than 100 articles on related topics.
"Bruce is a nationally renowned expert in the field of employee benefits," says Philip A. Toomey, Leech Tishman's Employment & Labor chair. "In a time when many of our clients are anticipating an increase in their overall tax liability, employee benefits and deferred compensation issues remain top of mind. We are very pleased to have the opportunity to bring Bruce's depth of experience in this field to our clients."
Director and Consulting Actuary Joins R&M
Jim Camann has joined River and Mercantile (R&M) as a director and consulting actuary with the firm, based in Denver.
With nearly 25 years of benefit consulting experience, Camann brings a wide range of benefit plan expertise to R&M. He specializes in a variety of defined benefit (DB) and retiree medical plan projects, including plan design, pension risk transfers (PRTs), benefit administration, funding and accounting valuations, nondiscrimination testing, forecasting, and government form filings.
With more than 40 employees across the United States, River and Mercantile provides fiduciary management services to pension plans, insurance entities and other institutional investors. The firm added three new hires in its Denver office last year.
"We are delighted to welcome Jim to the team," says Michael Clark, managing director at River and Mercantile, based in Denver. "With a demonstrated commitment to quality, we are confident that his skills and actuarial experience will help us continue to provide our clients with exceptional service and strategic solutions to meet their financial goals."
"I'm excited to bring my retirement plan expertise to the R&M team," Camann says. "As an actuary, I've developed the financial experience to solve complex business problems, all of which has prepared me well for R&M's mission. I was attracted by the innovative culture, smart people, and especially look forward to helping our clients with all of their retirement plan needs."
Camann was most previously with Willis Towers Watson, where he was a consulting actuary for 19 years. He graduated from the University of Arizona with a bachelor's degree in mathematics.