Retirement Industry People Moves
Transamerica Increases Client Engagement Team for Mega/Large Plans; Mercer Adds Investments and Retirement Business Leader; Segal Acquires Public-Sector Implementation Services Provider; and more.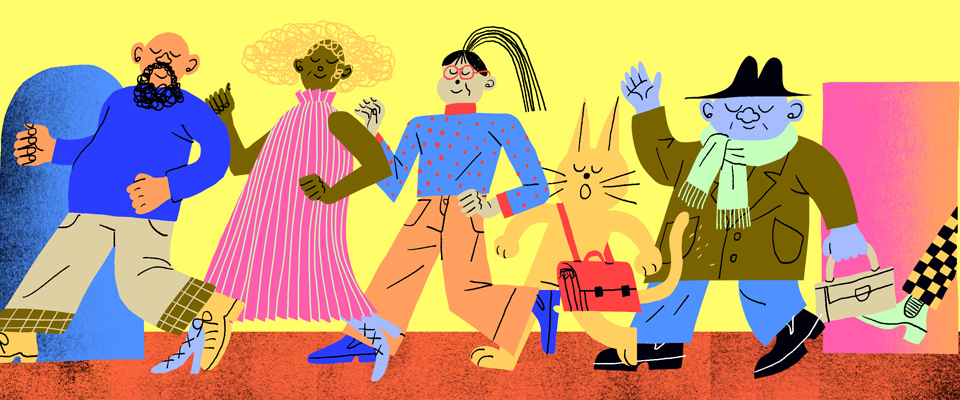 Transamerica Increases Client Engagement Team for Mega/Large Plans
Transamerica has expanded its client engagement team for mega/large retirement plans with the elevation of Andrea Thompson and Manny Pedro. The company also announced that Sarah McEleney, Joe Centofanti, and Kevin McDonald joined the company as client executives.
Thompson has previously worked in customer service at Transamerica focusing on mid-size retirement plans. She holds a master's degree from The University of Hartford and is a certified financial planner (CFP). She will report to John Taylor, regional director.
Pedro was elevated to senior client executive. He will serve clients across the country that use Transamerica's Total Retirement Outsourcing and report to Stefanie Signorello, regional director.
McEleney joins Transamerica with 15 years of experience in the employee benefits industry. She is an accredited investment fiduciary through the Center for Fiduciary Studies, and a certified plan fiduciary adviser through the National Association of Plan Advisors. She will be based in Tampa, Florida, and report to Robert Rooney, regional director.
Centofanti returns to Transamerica to focus on large-market retirement plans in New York City and surrounding areas. With 22 years of experience specifically in customer service of retirement plans, he holds a bachelor's degree from Pace University. He will report to Matt Hummel, regional director.
McDonald joins Transamerica with more than 20 years of experience in relationship management and retirement plans. He will focus primarily on helping large retirement plan clients in Ohio and surrounding areas. McDonald holds a bachelor's degree from Marietta College.  He will report to Taylor.
Mercer Adds Investments and Retirement Business Leader
Mercer has hired Brandi Wust as Tri-State Business Leader for its investments and retirement business.
In this newly created position, Wust will help Mercer drive strategic initiatives and define and implement the company's local business strategy for the greater New York, New Jersey and Connecticut area. She will also play a role in the company's business development efforts through acquiring new clients as well as expanding relationships with current clients.
Wust brings over 20 years of experience to the role, providing strategic investment solutions to clients with a wide range of institutional asset pools.
Most recently, she served as a senior director and the Northeast Investment leader at Willis Towers Watson, where she focused on identifying, cultivating and expanding client opportunities in the investment space. She is based in New York and will be reporting to Marc Cordover, senior partner and east wealth business leader for Mercer effective immediately.

RiskFirst Hires Former PBGC Head
Fintech company RiskFirst has appointed Charles Millard to develop its North American defined benefit (DB) pensions client base, which includes pension plans, consultants and asset managers.
RiskFirst provides risk analytics and reporting solutions to the pensions and investment markets through its platform PFaroe.
Millard has held senior positions within the industry for nearly 20 years, including at the Pension Benefit Guaranty Corporation (PBGC), Citigroup and BP Direct Securities.
"RiskFirst is a leading organization with cutting-edge technology, and I am extremely pleased to become part of the team," comments Millard. "I am looking forward to helping RiskFirst advance its client base and, through the power of its technology, helping to ensure North American pensions can meet the challenges of an increasingly complex market."
Segal Acquires Public-Sector Implementation Services Provider
Segal has acquired LRWL Inc., provider of public-sector retirement systems implementation services.
The LRWL team has become part of Segal's Administration, Technology and Consulting (ATC) practice.
"In acquiring LRWL, we are building on Segal's strong core competencies and enhancing our ability to support public-sector retirement systems," says David Blumenstein, president and CEO of Segal. "Our strengths complement each other, and this acquisition reaffirms Segal's continued commitment to providing public-sector entities with the highest level of consulting services."
"We look forward to offering clients access to Segal's robust consulting capabilities," says Leon Wechsler, president of LRWL, who has joined Segal as vice president and senior consultant. "Both of our companies are known for assisting clients through a personalized approach rather than providing the one-size-fits-all approach. We will soon be able to offer even more personalized options to meet client needs."
Former AXA Equitable Life Rebrands
Equitable–formerly known as AXA Equitable Life–unveiled the brand it will operate under as an independent, U.S.-based company.
"Today we herald the next step in our journey as an independent company," says Equitable CEO Mark Pearson. "Throughout our 160-year history, we have helped millions of Americans reach their goals and achieve financial security. As one of this country's most enduring brands, the name Equitable is at the core of our commitment to help clients secure financial well-being so they can pursue long and fulfilling lives."

The company offers variable annuities, tax-deferred investment and retirement plans, employee benefits, and protection solutions for individuals, families and small businesses. Equitable's broad portfolio is distributed through an affiliated retail channel, Equitable Advisors, with approximately 4,330 registered and licensed financial professionals, and through third-party distribution platforms.
The company has changed its logo, now representative of the Greek goddess Athena. The new logo is said to signal Equitable's values of optimism, empowerment and progression.
"We believe at the heart of every financial decision is a life decision," says
Equitable President Nick Lane
. "To be fully invested and deliver the best advice and strategies, we must know our clients as individuals. Financial planning can be a deeply emotional and personal subject, and our promise is to take a lifelong, holistic view of our clients' goals, dreams and aspirations so we can help them navigate their unique journeys."
« Prudential Investment Management Fined for Inaccurate Investment Information