Retirement Industry People Moves
New Partner joins MKCI; DOL appoints leadership for 2021 Advisory Council; and ICMA-RC brings in new SVP and chief marketing officer.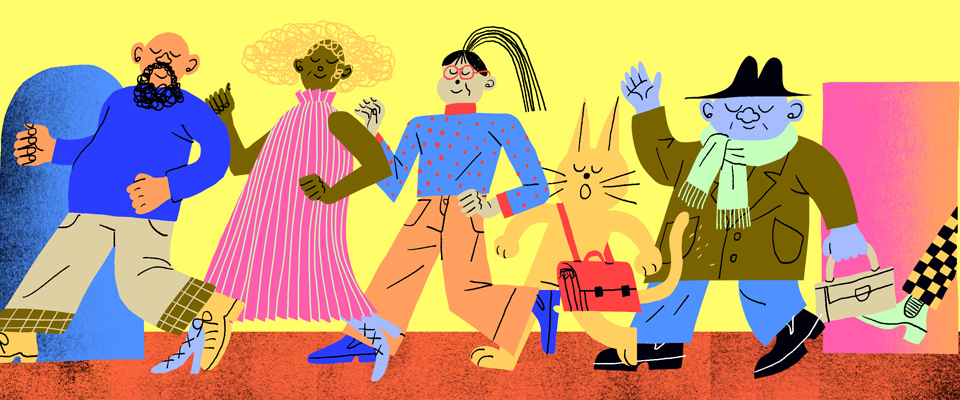 New Partner Joins MKCI
McGivney, Kluger, Clark & Intoccia P.C. (MKCI) has announced Jose M. Jara as a partner at the firm.
Jara is a partner in MKCI's New York City and Florham Park, New Jersey, offices and director of the firm's Employee Retirement Income Security Act (ERISA) Department. 
His practice focuses on ERISA and employment litigation and counseling and includes representing clients under investigation by the Department of Labor (DOL) and the Employee Benefits Security Administration (EBSA) and defending clients from lawsuits filed by the DOL's Office of the Solicitor regarding civil and/or criminal violations of ERISA. Jara has defended plan fiduciaries and boards of directors against ERISA litigation alleging breach of fiduciary duty in connection with imprudent investments, excessive fees and delinquent employee contributions. In addition, he provides guidance to plan sponsors and fiduciaries on meeting their fiduciary responsibilities, plan fees and expenses, and ERISA's prohibited transaction provisions.
Jara's experience extends to advising his clients in a myriad of labor and employment issues such as sexual harassment and discrimination charges, retaliation, wrongful termination, restrictive covenants, grievances, arbitrations and collective bargaining. He also defends companies against DOL wage and hour investigations. Lastly, he provides interactive harassment training, conducts internal investigations and drafts employment and severance agreements.
Jara began his career as a federal investigator with the DOL and was a former complex claims director at a major insurance company.
In addition to his litigation experience, he is a member of MKCI's Marketing Committee and is currently the vice chair of the Fiduciary Responsibility, Administration and Litigation Committee of the American Bar Association – Real Property, Trust and Estate Section.
DOL Appoints Leadership for 2021 Advisory Council
The U.S. Department of Labor (DOL) has appointed five members and leadership for the 2021 Advisory Council on Employee Welfare and Pension Benefit Plans, also known as the ERISA Advisory Council.
"The ERISA Advisory Council is an important resource for the Department of Labor," says Principal Deputy Assistant Secretary for the Employee Benefits Security Administration (EBSA) Jeanne Klinefelter Wilson. "We look forward to the contributions of these talented new members and appreciate their willingness to serve." 
The 15-member council provides advice on policies and regulations affecting employee benefit plans governed by the Employee Retirement Income Security Act (ERISA). By law, members of the council serve for staggered three-year terms. Three members are representatives of employee organizations (at least one of whom represents an organization whose members are participants in a multiemployer plan). Three members are representatives of employers (at least one of whom represents employers maintaining or contributing to multiemployer plans). Three members are representatives of the general public. There is one representative each from the fields of insurance, corporate trust, actuarial counseling, investment counseling, investment management and accounting.
The appointees and the expertise they represent are:
Employers: 
Megan Broderick is senior director for global retirement and financial well-being at PepsiCo. She leads PepsiCo's strategy, design and governance for more than 120 retirement programs, and has more than 30 years of experience in compensation and benefits.
Corporate Trust:
Dave Gray is head of workplace retirement offerings and platforms at Fidelity Investments. He leads the Fidelity teams that develop and manage solutions and experiences for more than 24,000 plan sponsor clients and has more than 23 years of experience with the private retirement system. 
General Public:
Mercedes D. Ikard is director of retirement planning for Atrium Health. She has more than 20 years of experience in the design, administration, implementation and communication of corporate benefit programs for large multilocation organizations.  
Employee Organizations:
Anthony Marc Perrone is the international president of the United Food and Commercial Workers International Union (UFCW). He has more than 40 years of experience with employee organizations and serves as chairman of the UFCW's Industry Pension Fund.    
Investment Management: 
Edward A. Schwartz is president of Schwartz & Co., a registered investment adviser (RIA) and broker/dealer (B/D). He concentrates on serving ERISA-covered institutional retirement plans and has more than 29 years of experience in the investment field.  
Council Leadership:
Current member Glenn Butash will serve as the chair of the 2021 council. Butash is managing counsel, U.S. compensation and benefits, at Nokia. He provides legal advice in connection with the design and operation of large, complex benefit plans as well as to Nokia's plan administrators, fiduciary committees and in-house investment manager.
Current member James Haubrock will serve as the vice chair of the council. Haubrock is a shareholder with Clark Schaefer Hackett. He is a certified public accountant (CPA) with extensive experience in employee benefit plan audit services.
ICMA-RC Brings In New SVP and Chief Marketing Officer
ICMA-RC has announced that Sheri Gilchrist will serve as the company's new senior vice president, chief marketing officer. Gilchrist will be responsible for expanding ICMA- RC's marketing and brand strategy to create avenues for future growth, retention and mission-focused outcomes.
"With nearly 30 years' experience, Sheri is an accomplished strategic marketing executive who brings a tremendous amount of financial services and investment experience to ICMA-RC, including a proven track record of leading global marketing strategies, building brand equity and expanding the delivery of industry-leading services to clients," says Lynne Ford, CEO and President of ICMA-RC. "In addition, Sheri's commitment to helping others build toward a secure retirement is extremely impressive, and I am excited to welcome her to the executive team."
Gilchrist joins ICMA-RC from PGIM Investments, where she was global chief marketing officer, leading global marketing, communication strategies and content management operations for the retail distribution arm of the investment management business. Prior to Prudential, Gilchrist served as managing director, global head of marketing services for BNY Mellon, successfully leading strategies to expand and scale marketing and sales initiatives. Additionally, she has held executive leadership positions at Eaton Vance, Harte Hanks and American Express.
"I am really looking forward to playing a key role in amplifying ICMA-RC's mission of helping those who serve their communities build retirement security," Gilchrist says. "Joining ICMA-RC allows me to help deliver on that mission, especially during such a challenging period when it is more important than ever for people to have the resources they need to build a secure and confident financial future."