Retirement Industry People Moves
Acadian hires global equity research director; Maryland-based firm joins TRA; and ADP Expands Professional Employer Organization Offering to Hawaii.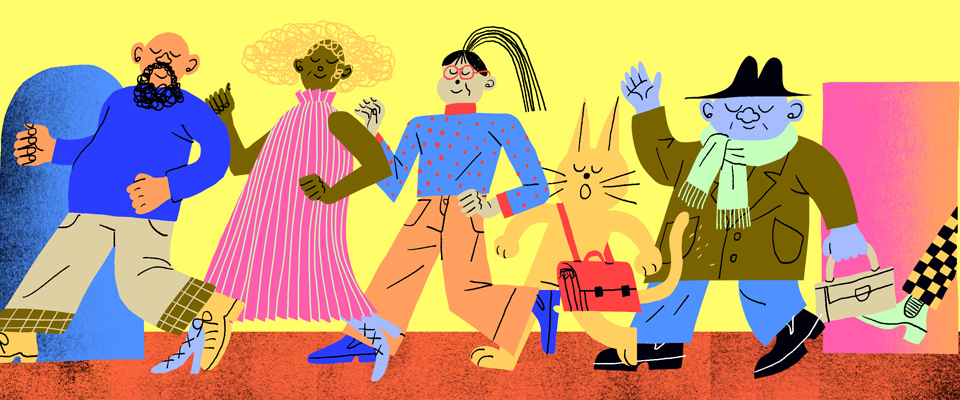 Acadian Hires Global Equity Research Director
Acadian Asset Management LLC has appointed Vladimir Zdorovtsov to director of Global Equity Research. In this role, Zdorovtsov will be responsible for the leadership of Acadian's research team, including management, idea generation, and setting the agenda and strategic vision for Acadian's global equity research efforts.
"We're extremely excited to have Vladimir lead Acadian's Global Equity Research team," says Brendan Bradley, chief investment officer of Acadian. "Vladimir's breadth of expertise across asset pricing, behavioral finance, and quantitative analysis is remarkable. We believe these technical skills, along with his leadership, experience with innovative techniques, and innate intellectual curiosity will add valuable contributions and keep Acadian at the forefront of quantitative equity research."
Zdorovtsov joins Acadian from Goldman Sachs Asset Management (GSAM), where he served as managing director with responsibility for quantitative research within the firm's Fundamental Equity and Direct Alternatives units, focusing specifically on alpha capture and integration of quantitative alpha, risk, and portfolio construction techniques. Prior to GSAM, Zdorovtsov held research leadership roles at technology startup Rosetta Analytics and State Street Global Advisors. 
Zdorovtsov holds a Ph.D. in finance from the University of South Carolina, a master's from the University of Arkansas, and a bachelor's in international economics from Sumy State University in the Ukraine.
Maryland-Based Firm Joins TRA
The Retirement Advantage, Inc. (TRA) has acquired Fred S. Shapiro & Associates, Inc. (FSA).
FSA's President Fred Shapiro states: "We are excited to join forces with TRA. Both companies share a common vision to help clients achieve financial security, as well as a deep commitment to client service. We also place tremendous value on providing independent, team-based consultation to help clients navigate the increasingly complex retirement plan environment."
"Together, TRA and FSA can fulfill our shared pledge to offer a conflict-free platform that advisers and their clients can depend on," agrees Matt Schoneman, president of TRA. "We don't have hidden fees. We don't have hidden agendas. We offer proactive, best-in-class service to retirement plan professionals and the clients they serve."
TRA's Director of Sales Jeff Schreiber notes that, "this acquisition helps TRA continue our expansion as a respected national retirement services brand. By partnering with FSA, we're accelerating our joint mission to deliver comprehensive retirement planning advice to an even greater base of clients."
ADP Expands Professional Employer Organization Offering to Hawaii
ADP is expanding its Professional Employer Organization (PEO) offering, ADP TotalSource, into the Hawaii business community to provide streamlined services, efficient cost offerings and technology advantages through a single provider.
To ensure ADP TotalSource is purposefully designed to meet the growing needs of Hawaii businesses ADP has employed a team of experts who know and deeply understand the workforce, community, and cultures in Hawaii. The Oahu-based service team consists of Linda Van, HR business partner; Lave Adrian, payroll advisor; Jasmin Lafradez, implementation consultant; and Kevin Morrissey, district manager.
Through ADP TotalSource, Hawaii businesses will now receive advanced HR technology paired with an on-island team of experts to help them handle payroll, employment tax, employee benefits and benefits administration, and more.
ADP TotalSource has partnered with Hawaii Medical Service Association (HMSA) and Kaiser, plus national carriers for out-of-state employees, to offer competitive medical benefit offerings. Benefits also include dental, vision, voluntary benefits, and retail discounts.
A 401(k)-retirement savings plan is also available. Employers can further personalize offerings to provide unique benefits such as helping employees pay off student loans with payroll contributions, early access to pay, wellness, or a gift card recognition program.
Benefit administration and employee calls are also handled by ADP TotalSource.
"The introduction of ADP TotalSource will offer Hawaii businesses a streamlined human capital management solution with advanced technology, great benefits, data insights, and an on-island team of experts to further support companies and give them the resources to succeed," says Van.
« MassMutual Offers Emergency Savings Solution to DC Plan Clients