Retirement Industry People Moves
TRA acquires retirement plan administrator and Compass Advisors names retirement services director.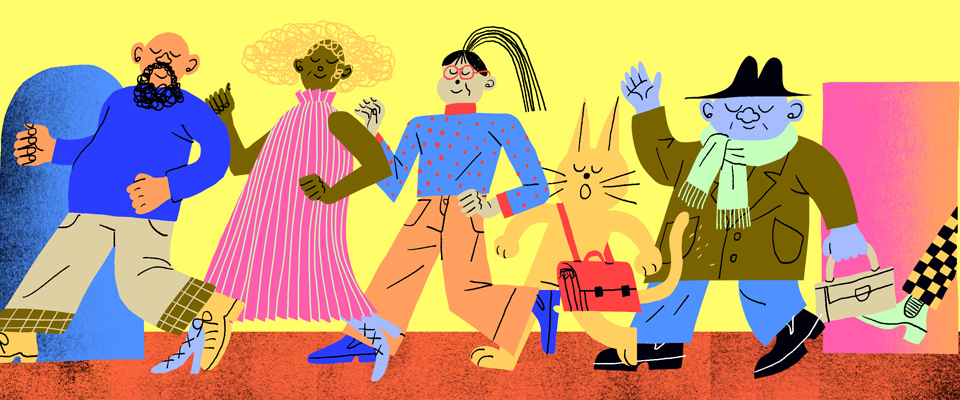 TRA Acquires Retirement Plan Administrator
The Retirement Advantage Inc. (TRA) has acquired PlanTech LLP.
PlanTech provides full-service, employer-sponsored retirement plan administration and consulting, and assists employers and their advisers in the design, implementation, administration and communication of retirement plans.
"Our acquisition of PlanTech complements our overall strategy of providing flexible, market-leading solutions to our clients," says Matt Schoneman, president of TRA. "The acquisition leverages many of TRA's existing capabilities, and we look forward to the opportunity to serve our new joint clients."
"We are pleased to announce the transaction as it ensures the continued support and enhancement of services for current and future clients over the longer term," say Tom Powell and Benny Paternostro, owners of PlanTech LLP, in a statement. "TRA is the perfect fit for us. We share a common culture of providing outstanding, personalized service to our clients and advisers as well as an ongoing desire to integrate the necessary tools and technology to ensure each plan's success. We look forward to the additional resources that will be available to us and are very enthusiastic at what the future holds for both of our firms." 
Compass Advisors Names Retirement Services Director
Compass Advisors has added Brendan Hyde as the director of Retirement Services. 
"The current economic reality has highlighted the importance of savings and retirement planning for so many individuals and families," says Michael Cuneo, managing partner of Compass Advisors. "Brendan has a long record of success in delivering results—and we are proud to welcome him to our team. His experience and vast knowledge base is going to be a tremendous asset to our clients."
As director of Retirement Services at Compass Advisors, Hyde will act as a fiduciary and consultant to small and large businesses alike, assisting owners and executives to maximize their employer-sponsored plans. With a focus on qualified and non-qualified plans alike, he will be working with plan sponsors to maximize their corporate plans.
"Businesses of all shapes and sizes, including large institutions, are faced with challenges when offering a corporate retirement plan. By joining Compass Advisors and acting as a fiduciary for our clients, I am looking forward to bringing my years of institutional retirement plan consulting experience to the firm and partnering with business owners, helping them build and manage their retirement plan programs that will enable their employees to retire successfully," Hyde says. 
Hyde earned his bachelor's degree in economics from the State University of New York at Cortland. He holds the Accredited Investment Fiduciary (AIF) designation through the Center for Fiduciary Studies as well as the Chartered Retirement Plan Specialist (CRPS) from the American College of Financial Planning. Prior to joining Compass Advisors, Hyde worked institutionally with Transamerica Retirement Solutions and The Principal Financial Group.   
« Lawsuit Says Plan Fiduciaries Should Have Chosen Less Expensive CITs