Retirement Industry People Moves
TIAA announces new president and CEO; MassMutual hires benefits managing director; senior DC strategist joins PGIM; and more.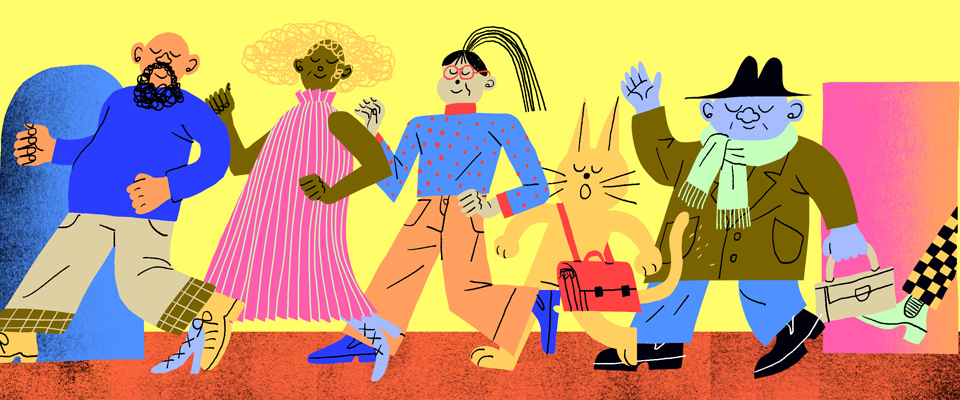 TIAA Announces New President and CEO
TIAA has named Thasunda Brown Duckett to succeed Roger W. Ferguson Jr. as president and CEO.
Duckett will join TIAA on May 1 from JPMorgan Chase, where she was CEO of Chase Consumer Banking. Ferguson, who had previously announced his intention to retire on March 31, will remain as CEO until she assumes her new role.
"Thasunda is widely recognized as an exceptionally dynamic and inspirational leader," says Ronald L. Thompson, chairman of the TIAA Board of Trustees. "She brings invaluable experience leading and growing large, complex businesses, setting and executing strategy, improving client experience and attracting and developing talent. Equally important, she is deeply mission-oriented, with values that reflect those of TIAA, including a passion for financial inclusion and empowerment."
In her most recent role at Chase, Duckett led a banking network with more than $600 billion in deposits, 4,900 branches and over 40,000 employees. She undertook Chase's first major branch expansion in a decade to add 400 new branches in 20 new markets over five years.
Duckett also has experience integrating and enhancing distribution of financial services, including driving the adoption of digital engagement at Chase to create different ways for people to engage with their money.
"I often think about the day my father asked me to help him plan his retirement, and I had to tell him, 'Dad, your pension is not enough,'" Duckett says. "Now, thanks to his work and sacrifices and the support of many others who have guided me throughout my life and career, I am blessed to join TIAA, which has paid out over $500 billion of lifetime income and other benefits since its founding in 1918. I am extraordinarily grateful for the opportunity to lead a company that has helped millions of people retire with 'enough' to live in dignity and excited about the opportunity to help TIAA chart its next 100 years."
Duckett was the executive sponsor of JPMorgan Chase's Advancing Black Pathways program, an initiative aimed at helping Black Americans close historical achievement gaps in wealth creation, educational outcomes and career success. She also sat on the steering committee for the bank's Women on the Move initiative to help women advance their career and business opportunities, and she is committed to financial education for women, who account for a significant portion of the retirement investments TIAA stewards. Most recently, Duckett led Chase's accelerated focus on communities disproportionately affected by COVID-19 and was the executive sponsor of the bank's Fellowship Initiative, which offers young men of color academic and social support to help them achieve personal and professional success.
"Thasunda's dedication to putting people first—clients and colleagues—ensures that TIAA will continue to create lifetime income for millions of people working in higher education, health care, government, the arts and other nonprofit sectors," says James R. Chambers, chairman-elect of the board, who also served as chair of the CEO search committee. "My fellow board members and I look forward to working with her and her leadership team to further enhance our ability to serve our clients, our communities and our people."
"Thasunda is the right person to lead TIAA at a time when its work has never been more important and when the challenges of fostering financial stability and inclusion have never been greater," said Ferguson, who will continue to serve TIAA as an adviser. "I am very grateful and heartened that we have found a leader who is as inspired by our mission as I have been ever since I had the great fortune to join this amazing company almost 13 years ago." 
Duckett has been recognized widely as a leading executive in finance. In 2019, she was named one of Fortune's Most Powerful "Women to Watch." American Banker magazine named her the Seventh Most Powerful Woman in Banking, and she was also named to Black Enterprise magazine's Most Powerful Women in Corporate America list.
Duckett began her career at Fannie Mae, leading affordable housing initiatives for people of color. She holds a bachelor's degree in finance and marketing from the University of Houston and a master's degree in business administration from the Hankamer School of Business at Baylor University.
MassMutual Hires Benefits Managing Director
Massachusetts Mutual Life Insurance Co. (MassMutual) has hired Sharon Stark as a managing director of benefits to wholesale the company's worksite solutions in Southern California, Arizona and Hawaii.
Prior to this role, Stark was a district sales manager with Mutual of Omaha after a nearly two-decade tenure with MassMutual. She currently resides in Huntington Beach, California.
As part of the company's broad suite of financial solutions, MassMutual's offerings include voluntary and executive benefits for employers and their employees. Managing directors provide local support to benefits brokers, who work directly with employers across the U.S. to provide financial solutions to their employees in the worksite, including protection benefits such as life, disability income, critical illness and accident insurance.
"MassMutual is committed to serving and growing access to employees in the workplace across the U.S. to help improve their financial preparedness, which is especially important during these trying times," says Brad Ridnour, head of worksite distribution, MassMutual. "Our proven platform of easy-to-use tools, resources and product offerings address financial wellness from all angles and support a healthy, focused workforce, and helps to make complicated choices simple for employers and their employees."
Senior DC Strategist Joins PGIM 
PGIM, the global asset management business of Prudential Financial Inc., has hired Mikaylee O'Connor as vice president, senior defined contribution (DC) strategist, reporting to Josh Cohen, head of institutional defined contribution.  
In this role, O'Connor will provide counsel and thought leadership to PGIM's large DC clients and prospects, with a focus on investment issues, plan design, regulation and best practices. 
"The DC landscape continues to evolve, and plan sponsors increasingly need guidance on how to implement innovative solutions that will benefit their employees," Cohen says. "Mikaylee is a rising star in the DC space and we are thrilled to have her on board to support our institutional clients."
O'Connor joins PGIM from RVK Inc., where she most recently served as head of defined contribution solutions, leading a team dedicated to the ongoing development of RVK's DC practice. In this role, she advised a number of client relationships including corporate, multiple-employer and public DC plans, working directly with them on developing investment policies, investment menu design, plan fee reviews, target-date fund (TDF) evaluations, white-label fund implementations and trustee education.
As an active industry participant, O'Connor has been a member of several industry organization councils, currently serving as an executive committee member for the Defined Contribution Institutional Investment Association (DCIIA).
Betterment Integrates With Zenefits to Offer 401(k) and Financial Wellness Tools
Betterment 401(k), a technology-led 401(k) provider, has announced a partnership with Zenefits, a provider of payroll, human resources (HR) and benefits solutions for small and medium-sized businesses. Through this partnership, Zenefits customers will benefit from a full integration with the Betterment platform, providing seamless access to Betterment's 401(k) plan and wider suite of employee financial wellness tools. Betterment's 401(k) offering was made available to customers via the Zenefits marketplace on March 3.
With Betterment 401(k), employees also receive access to personalized advice, managed accounts, goals-based investing portfolios including socially responsible options, no-fee checking and high-yield cash reserve accounts, and additional retirement accounts, such as individual retirement accounts (IRAs).
"Betterment 401(k) has an impressive roster of tools that complements Zenefits' financial wellness focus perfectly," says Andrea Shannon, vice president of business development at Zenefits. "We're excited to give our customers access to not only their 401(k), but the full Betterment platform."
TPA Consulting Firms Form The Cerrado Group
Nine of the nation's pre-eminent third-party administrator (TPA) consulting firms have announced a new partnership known as The Cerrado Group.
This 501(c)(6) trade association was established to offer an entirely new approach to the highly specialized work of retirement plan design, reporting, compliance and administration. The Cerrado Group is led by industry veteran Ann Slotwinski, formerly head of TPA services at John Hancock, a past National Institute of Pension Administrators (NIPA) board member and president. She will serve as the executive director of the group and the main point of contact.
Founding member firms include Abacus Benefit Consultants, Pension Plan Specialists, Acuff & Associates, Qualified Pension Services, Alliance Benefit Group of Houston, Sunwest Pensions, Benefit Plans Plus, the Benefit Advantage and CrossPlans.
Commenting on the announcement, founding member of the collective Joe Burt of Pension Plan Specialists says, "We're uniquely positioned to serve our customer base, which includes financial advisers and broker/dealers [B/Ds], business owners, plan sponsors and even the participants themselves."
Pat Shelton of Benefit Plans Plus, also a founding member states, "We can effectively solve problems before they exist, counsel on best practices and ensure the highest order of outcomes for all involved."
The Cerrado Group will immediately commence group activities that include weekly knowledge exchanges called "Confluence," and discussions with recordkeepers, B/Ds and adviser partners, and thought leadership work throughout the industry at large.
Dedicated to amplifying positivity in every community around the globe, The Cerrado Group is starting with a $10,000 contribution to the World Wildlife Fund (WWF), an organization focused on conservation efforts of Brazil's Cerrado savanna.
MetLife Appoints Real Estate Equity Head
MetLife Investment Management (MIM), the institutional asset management business of MetLife Inc. has appointed Sara Queen as managing director and head of real estate equity, effective March 15.
Reporting to Robert Merck, senior managing director and global head of MetLife Investment Management's real estate and agriculture business, Queen will succeed Mark Wilsmann, who is retiring at the end of March after more than 30 years with the company. 
"Sara's passion for commercial real estate, her strong client relationships and her leadership and business development experience make her the perfect choice to lead our real estate equity group into a new era," Merck says. 
"I thank Mark for his many contributions to the company over the years. He leaves our real estate equity platform well-positioned as he passes the baton to Sara, who throughout her career has proven time and time again that she's eager to roll up her sleeves, build a winning platform and drive real value for institutional clients. We couldn't be happier to have her join the team," Merck adds. 
Queen will oversee MetLife Investment Management's $32.7 billion real estate equity portfolio, which comprises core, core-plus, build-to-core, value-add and opportunistic strategies for the firm's institutional clients and MetLife's general account.   
She joins the firm from Mapletree Investments, a global real estate development, investment and capital management company headquartered in Singapore, where she was head of the company's North America business. After joining Mapletree Investments in 2018, Queen tripled the firm's U.S. real estate equity assets under management (AUM) to $10 billion. 
Prior to Mapletree Investments, Queen spent 11 years at Brookfield as head of asset management for the company's U.S. office portfolio, in addition to overseeing strategic planning and management of their expanding closed end accounts business. Before Brookfield, she spent nine years at Clarion Partners in a variety of asset management and portfolio management roles. 
Queen began her asset management career at MetLife in 1991, before departing in 1996 to pursue her master's in business administration from Harvard Business School. She also holds a bachelor's degree in economics and history from Wellesley College.