Retirement Industry People Moves
Morgan Stanley acquires Eaton Vance; The Standard selects employee benefits lead; and Rebalance names retirement services VP.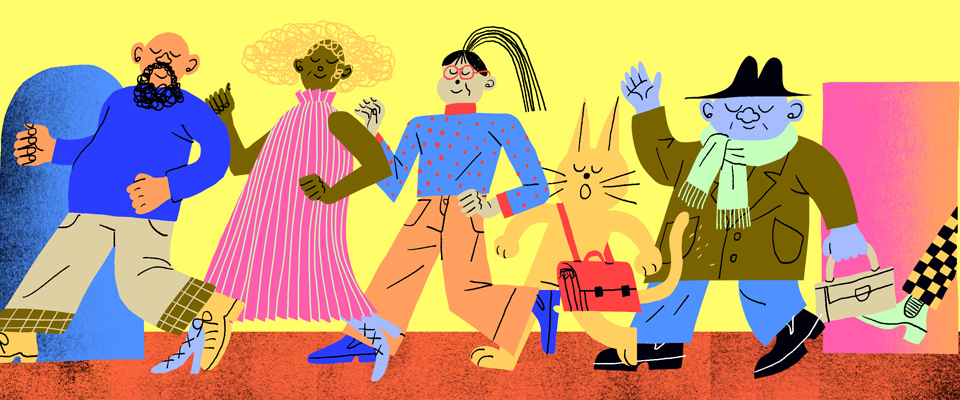 Morgan Stanley Acquires Eaton Vance
Morgan Stanley will acquire Eaton Vance Corp., a leading provider of advanced investment strategies and wealth management solutions with over $500 billion in assets under management (AUM), for an equity value of approximately $7 billion.
As a result, Morgan Stanley Investment Management (MSIM) will be a leading asset manager with approximately $1.2 trillion of AUM and over $5 billion of combined revenues. Eaton Vance is a market leader in key secular growth areas, including in individual separate accounts, customized investment solutions through Parametric, and responsible environmental, social and governance (ESG) investing through Calvert.
"Eaton Vance is a perfect fit for Morgan Stanley," says James P. Gorman, chairman and chief executive officer of Morgan Stanley. "This transaction further advances our strategic transformation by continuing to add more fee-based revenues to complement our world-class investment banking and institutional securities franchise. With the addition of Eaton Vance, Morgan Stanley will oversee $4.4 trillion of client assets and AUM across its Wealth Management and Investment Management segments."
The combination is said to better position Morgan Stanley to generate attractive financial returns through increased scale, improved distribution, cost savings of $150MM – or 4% of MSIM and Eaton Vance expenses – and revenue opportunities. By financing the transaction with 50% cash, Morgan Stanley will utilize approximately 100 basis points (bps) of excess capital, and the firm's common equity tier 1 ratio is expected to remain approximately 300bps above its stress capital buffer (SCB) requirement of 13.2%. The transaction is expected to be breakeven to earnings per share immediately and marginally accretive thereafter, with fully phased-in cost synergies, and add approximately 100bps to return on tangible common equity.
Under the terms of the merger agreement, Eaton Vance shareholders will receive $28.25 per share in cash and 0.5833x of Morgan Stanley common stock, representing a total consideration of approximately $56.50 per share. Based on the $56.50 per share, the aggregate consideration paid to holders of Eaton Vance's common stock will consist of approximately 50% cash and 50% Morgan Stanley common stock. The merger agreement also contains an election procedure allowing each Eaton Vance shareholder to seek all cash or all stock, subject to a proration and adjustment mechanism. In addition, Eaton Vance common shareholders will receive a one-time special cash dividend of $4.25 per share to be paid pre-closing by Eaton Vance to Eaton Vance common shareholders from existing balance sheet resources. It is anticipated that the transaction will not be taxable to Eaton Vance shareholders to the extent that they receive Morgan Stanley common stock as consideration. The transaction has been approved by the voting trust that holds all of the voting common stock of Eaton Vance.
The acquisition is subject to customary closing conditions and is expected to close in the second quarter of 2021.
The Standard Selects Employee Benefits Lead
Standard Insurance Company (The Standard) has named Alyssa Zabloudil assistant vice president and actuary.
Zabloudil joins The Standard with 25 years of product development, pricing and risk management experience, including valuation expertise in group long-term disability, term life and voluntary life products. She previously held roles at Mutual of Omaha and Lincoln Financial Group, where she was responsible for the pricing of group products.
In her new role, Zabloudil will lead the Employee Benefits pricing function for The Standard's Disability, Life and Dental blocks of business. In addition to pricing, Zabloudil will oversee reinsurance and concentration of risks for the company's Employee Benefits products.
"Given her deep expertise and proven employee benefits leadership, I am thrilled to have Alyssa join our Actuarial team," says Foon Lew, vice president and group actuary at The Standard.
Zabloudil is a graduate of Northwest Missouri State University, where she earned a bachelor's degree in statistics. Zabloudil is a fellow of the Society of Actuaries and a member of the American Academy of Actuaries.
Rebalance Names Retirement Services VP
Rebalance has added Amanda Thurman to the team as vice president, Retirement Services. 
In her role as vice president, Retirement Services, Thurman will be responsible for growing Rebalance's small business retirement services programs. The company's flagship retirement product, Better K, was designed to dramatically improve 401(k) options for small business owners and their employees, to which Thurman will work directly with.
"With nearly a decade of experience, Amanda Thurman is incredibly knowledgeable about the retirement services industry and is the ideal candidate to help Rebalance grow our Better K business," says Rebalance Managing Director Scott Puritz. "We look forward to continuing to grow the portfolio of small businesses who rely on us for fundamentally different and better investment options." 
Thurman brings nearly a decade of unique retirement service experience to her position at Rebalance. She comes to Rebalance from Paychex, a provider of payroll, human resources (HR), retirement, and insurance services. In her role as regional retirement sales representative, Thurman built and sustained relationships with small business owners.
"In a short time, Rebalance has developed a reputation for innovation in the small business retirement services industry" says Thurman. "I look forward to joining the team and applying my extensive industry experience to help small businesses improve their employee retirement benefits." 
« Most Estimates Show DB Funded Status Declined in September