Retirement Industry People Moves
The Wagner Law Group promotes ERISA attorneys; Millennium Trust adds retirement services head; SageView hires retirement plan consultant for Northern California; and more.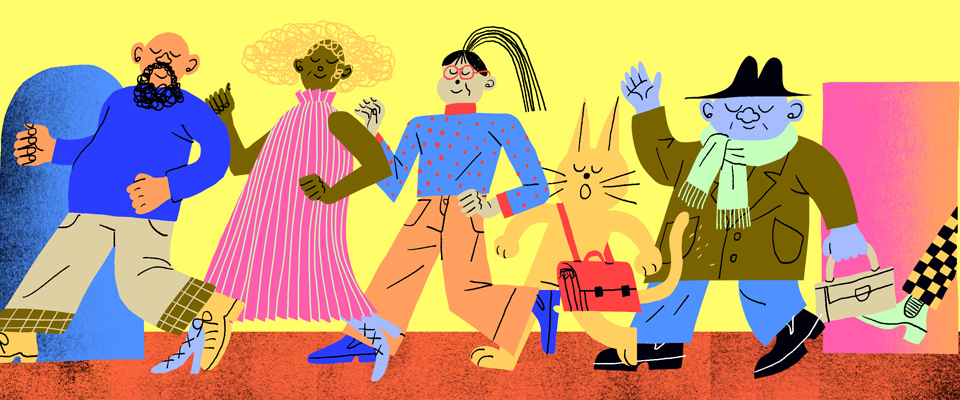 The Wagner Law Group Promotes ERISA Attorneys
The Wagner Law Group has elevated Sholom M. Fine and Alexander Olsen to the position of partner. 
"I have watched both Sholom and Alex develop into the outstanding ERISA attorneys that they have become, and I am truly proud to call them my partners," says Marcia Wagner, the firm's founder and managing partner.
Fine has been with The Wagner Law Group since 2006, specializing in the Employee Retirement Income Security Act (ERISA) and employee benefits. He advises clients on a wide variety of tax-qualified retirement plan issues, including plan documentation and required governmental reporting. Fine also has extensive experience counseling clients whose benefit plans are under audit by the Internal Revenue Service (IRS) or the Department of Labor (DOL) and regularly advises clients on the correction of plan document and operational failures that could otherwise lead to plan disqualification. He has wide experience with correction submissions under the DOL's Voluntary Fiduciary Correction Program (VFCP) and Delinquent Filer Voluntary Compliance Program (DFVCP), as well as the IRS's Employee Plans Compliance Resolution System (EPCRS) (both the Voluntary Correction Program and Self Correction Program) and the Employee Plans Voluntary Closing Agreement Program (EPVCAP).
Olsen regularly counsels clients on a wide variety of ERISA matters, including qualified plans and ERISA fiduciary and prohibited transaction issues. He has in-depth experience in preparing expert witness testimony, particularly in relation to ERISA Title I litigation involving fiduciary conduct and prohibited transactions. He also represents clients before the IRS and DOL in connection with audits, qualified plan submissions and corrections, as well as other compliance-related matters. In addition, Olsen advises clients on the administration of welfare benefit plans and the termination of employee benefit plans (including orphaned plans).
Millennium Trust Adds Retirement Services Head
Millennium Trust Co. LLC has announced the hiring of Pete Welsh as head of retirement services.
 Millennium Trust CEO Gary Anetsberger says, "We are very excited to welcome Pete to Millennium Trust. He knows the industry inside and out, and we are confident in his ability to partner with our clients to solve their problems and grow their businesses as we collectively help individuals achieve financial security." 
Welsh has spent his career in various retirement services industry roles, with experience managing sales, product, investments, marketing, client retention and more. Most recently, Welsh was vice president at JarredBunch Consulting in Indianapolis, where he led the Qualified Plans Division. Prior to that, he spent many years at Transamerica and OneAmerica, where he held various leadership roles and focused on building partnerships in the third-party administrator (TPA) and recordkeeper space. 
Welsh holds a bachelor's in business administration from the University of Notre Dame Mendoza College of Business, and a juris doctor in tax and business law from Indiana University Robert H. McKinney School of Law. He is also a certified public accountant (CPA).
SageView Hires Retirement Plan Consultant for Northern California
SageView Advisory Group has added Margarita Cross as a retirement plan consultant in Northern California. 
In her role, Margarita proactively supports her clients' retirement programs and assists plan sponsors with plan design, administration, consulting, compliance testing analysis and investment reviews. 
She began her career at a small registered investment adviser (RIA) firm in San Ramon, California, before moving on to Transamerica Retirement Solutions as a client relationship manager. At Transamerica, Margarita managed more than 50 corporate retirement plans. 
Margarita joins the Woodside, California, office, which is led by Managing Director Robert Patton and includes Ann Cheu, William Posch, David Shnapek, Eric Weissman and Chris Krall. Together, the Woodside team manages more than 90 client relationships totaling $7.5 billion in assets. 
"The addition of Margarita is great news for our clients and SageView; we are really excited to have her on the team," says Patton. "Her strong background in retirement plan administration and investment oversight will help our clients right out of the gate." 
Randy Long, SageView founder and CEO, adds, "Margarita has the unique experience of working on both the adviser and recordkeeper side of the retirement business, offering an invaluable perspective to our clients and strengthening the overall client experience."
Mercer Names Leader of OCIO Business
Mercer, a business of Marsh & McLennan (MMC), has appointed Samantha Davidson as U.S. leader of Mercer's outsourced chief investment officer (OCIO) business.
In her role, Davidson will oversee Mercer's OCIO business and team in the U.S., and she will be responsible for implementing strategic initiatives, driving business development and managing and expanding client relationships.  
Before joining Mercer, Davidson spent more than 17 years with Goldman Sachs, holding various roles as part of the company's asset and wealth management division, including the delegated solutions and alternative investment and manager selection functions. Most recently, she was a managing director and head of client solutions for GS Personal Financial Management, where she led efforts to provide advice and wealth management solutions for the firm's high-net-worth clients.   
Chris Mahoney, senior partner and U.S. leader for Mercer's wealth business, says, "In these uncertain times, many organizations need to focus on the core responsibilities of running their businesses, and that's where our growing OCIO business can truly help. As trusted advisers, we partner with clients who want to outsource their investment decisions and operations, saving them time, improving governance and reacting nimbly to rapidly changing markets. We're confident that Samantha's extensive financial experience and leadership will help our clients navigate the evolving market climate ahead and position our business for continued growth."
Michael Dempsey, global commercial leader of investment solutions for Mercer's wealth business, says, "The success of Mercer's U.S. OCIO business is reflective of the growth we have seen for delegated solutions on a global scale, as institutional clients around the world understand the value that innovative and customized products and services can bring to them. We are confident that this trend is here to stay and that Samantha will play an integral role in driving our U.S. business forward at this important time for institutional investors everywhere."  
Davidson is based in New York and reports to Chris Mahoney, senior partner and U.S. leader of Mercer's wealth business, effective immediately. 
IR+M Appoints Head of ESG and Corporate Sustainability
Income Research + Management (IR+M) appointed Allison Walsh as head of environmental, social and governance (ESG) and corporate sustainability on September 1.
A four-year veteran of the $83.6 billion fixed-income asset manager, Walsh, in her new role, collaborates with the investment research and portfolio teams to enhance integration of material ESG factors into the investment process.
"At IR+M, we believe that integrating ESG factors into our fundamental research process leads to a more complete understanding of a company's material risks, which should ultimately result in superior risk-adjusted returns for our clients over the long-term," says Bill O'Malley, chief executive officer and co-chief investment officer (CIO). "Allison will play an important role in guiding our integration efforts, in addition to championing the development of new thematic and impact-oriented strategies."
IR+M's investment team has developed a proprietary, sector-specific assessment of pertinent ESG issues. Credit and securitized analysts use their sector expertise, along with Sustainability Accounting Standards Board (SASB) guidance, to identify key themes and issues, focusing on materiality. The investment team is also focused on fostering an effective and ongoing dialogue with the management of issuers to encourage them to pursue sustainable practices.
The position is a new role at IR+M. In addition to helping the investment team root existing strategies more deeply into ESG principles, Walsh unites with the product and client services teams to enhance strategy offerings and create custom solutions for clients.
Walsh also took on responsibility for IR+M's cross-functional ESG and Sustainability Committees. Through this, she advances the firm's internal environmental initiatives, community/societal strategies, and alignment with Task Force on Climate-related Financial Disclosures (TCFD) recommendations.
"We are fully committed to understanding how ESG factors influence long-term sustainability and creditworthiness. Beyond the investment process, we are also committed to being good corporate stewards, partnering with our clients and giving back to our community," Walsh says. 
Walsh joined IR+M in 2016 as a client portfolio manager. She served as the main point of contact for portfolio reviews and market updates for the institutional and private clients IR+M serves. Prior to joining IR+M, Walsh was the director of portfolio management at Sun Life Financial, where she assisted in the management of fixed income portfolios to maximize risk-adjusted return and coordinated investment activities to achieve portfolio objectives. She has a bachelor's degree in political science from College of the Holy Cross, a master's degree from Boston University and is a CFA charterholder and SASB Fundamentals of Sustainability Accounting (FSA) accredited.
Walsh reports to Brooke Anderson, director of investment product management.