Target-Date Talk
Find out what trends were uncovered in the 2014 PLANSPONSOR DC investment study.
Sponsored by Janus Capital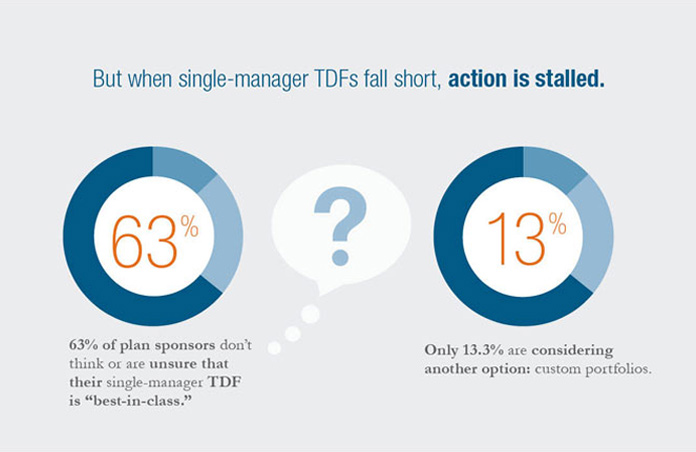 Learn more about QDIA risks, responsibilities and the 2014 PLANSPONSOR DC investment study by visiting Janus.com/dcresources.
METHODOLOGY: In conjunction with PLANSPONSOR, Janus Capital developed a series of questions for defined contribution plan sponsors specifically pertaining to target-date and QDIA fund knowledge, satisfaction, and construction. These questions were included in the PLANSPONSOR 2014 Defined Contribution Survey, which was conducted via an online questionnaire from July to September 2014. More than 5,000 respondents participated in the survey. For more information, contact surveys@plansponsor.com.
Janus Capital Group Inc. is a global asset manager offering individual investors and institutional clients complementary asset management disciplines. Janus Capital Management LLC serves as investment adviser.