Investment Product and Service Launches
NTAM increases services for minority brokers; American Century Investments adds to target date lineup; Milliman Partners with Resources Investment Advisers to launch adviser managed accounts.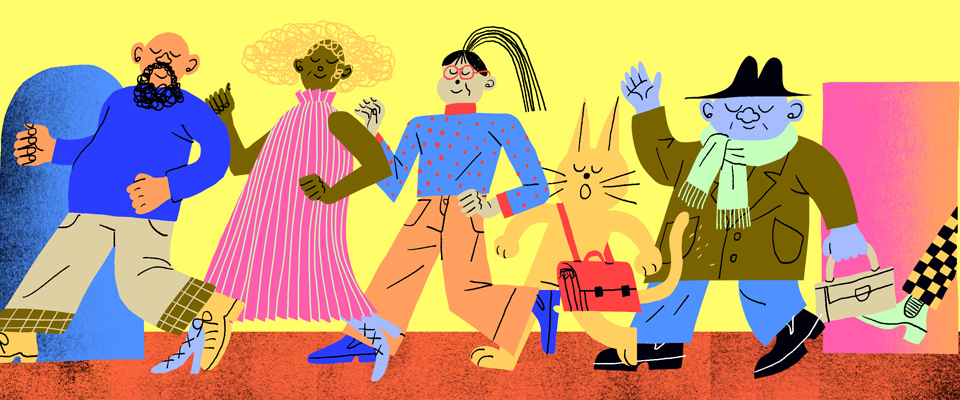 NTAM Increases Services for Minority Brokers
Northern Trust Asset Management (NTAM) is increasing its trade execution services commitment to broker-dealers owned by minorities, women, veterans or people with disabilities.
The execution target for its Minority Brokerage Program is increasing in March from 10% to 15% of equity security trading commissions in certain commingled funds. NTAM started its Minority Brokerage Program in 2007 and in 2018 instituted a 10% trading target for participating funds.
"As one of the world's largest investment managers, we founded the program over a decade ago because we recognized both the impact we can have to advance diversity within the industry and that partnering with diverse organizations can lead to better outcomes," Northern Trust Asset Management President Shundrawn Thomas said. "Empirical data has long shown that top-performing companies, regardless of industry, are those that excel on cultural, ethnic and gender diversity. This shouldn't surprise anyone, as it's only logical that diversity strengthens culture and increases creativity and innovation—all key ingredients to success."
Investors have been increasingly looking to partner with asset managers that share a commitment to diversity, equity, and inclusion. The pandemic has led investors to focus even more on doing so, as inequities and other social ills have come into sharp view.  
"We are delighted that our Minority Brokerage Program provides clients with a proven means to have a significant percentage of their assets aligned with firms owned by minorities, women, veterans or people with disabilities," said Chief Investment Officer Bob Browne. "And from an even larger perspective, we take pride in the fact that clients understand that the program is just one part of our long-standing commitment to diversity, equity and inclusion."
American Century Investments Adds to Target Date Lineup
American Century Investments has added to its target date lineup with the launch of the One Choice Blend+ Portfolios. The actively managed series features the firm's time-tested glide path philosophy in a competitively priced mutual fund vehicle.
Each vintage will be offered in a mutual fund structure that features a variety of share classes. The expense ratio for share classes ranges from 0.58% for the Investor share class to 0.23% for the R6 share class.
Choosing a qualified default investment alternative (QDIA) is one of the most important responsibilities of a retirement plan fiduciary according to Richard Weiss, chief investment officer for American Century's Multi-Asset Strategies.  "We understand that a prudent selection process can pose complex challenges that depend on a variety of factors, including plan sponsor goals and objectives, participant demographics, and risk appetite. Our new series is built on our time-tested glide path philosophy, which pursues greater wealth accumulation by focusing on offering a smoother ride across market cycles."


Milliman Partners with Resources Investment Advisers to Launch Adviser Managed Accounts
Milliman, Inc., has announced it will work with Resources Investment Advisors to introduce Morningstar adviser managed accounts services.
Adviser managed accounts allow a plan's registered investment advisor (RIA), such as Resources, to create personalized investment portfolios for participants through Morningstar Investment Management LLC's technology platform. Within that platform, Morningstar Investment Management serves as the fiduciary for portfolio assignment and for its recommendations on such things as savings rates and retirement age. Milliman has integrated the platform into its recordkeeping system using single-sign-on for a seamless participant experience and branding it for the respective RIA firm.
"We are pleased to work with Resources and Morningstar Investment Management to offer advisor managed accounts to retirement plan participants. Participants receive access to personalized investment advice, the goal of which is to help them achieve healthier financial outcomes, and RIAs gain a broader platform to deliver individual service directly to participants," says Kyle Hughes, Milliman principal and Employee Benefits Administration national sales leader.
"We are very excited to launch Personalized Portfolios with Milliman. This service will leverage Morningstar Investment Management's robust managed account capabilities and seamless integration with Milliman's platform to help more participants meet their retirement goals," said Vince Morris, President of Resources Investment Advisors.
"Our adviser managed accounts service uses personalized advice designed to help more American workers achieve their retirement goals," says Brock Johnson, president, Global Retirement & Workplace Solutions, Morningstar Investment Management LLC. "Milliman was one of the first to integrate with our advisor managed accounts platform, recognizing early on the opportunity to seamlessly enable advisors to deliver personalized retirement advice in a scalable way. Its support has enabled our platform to serve a growing list of advisory firms, and ultimately to give more people the help they need to save for the type of retirement they want."