Retirement Industry People Moves
PBGC appoints new chief policy officer; OneAmerica selects RM leaders; and former Faegre Drinker attorney rejoins firm.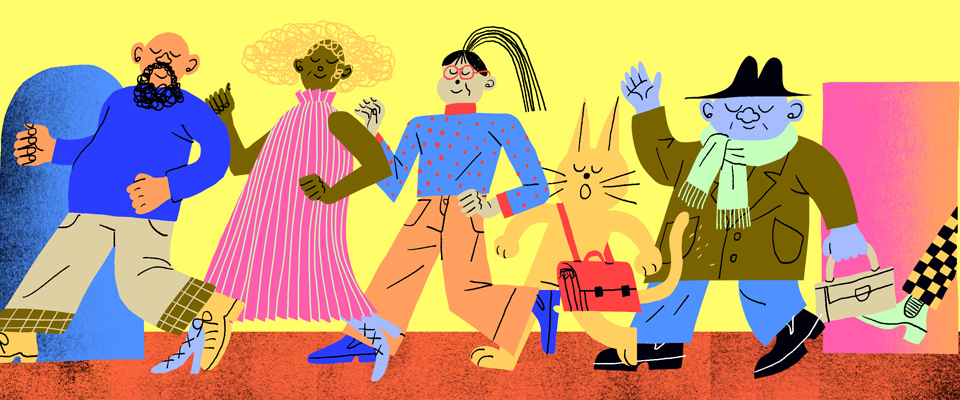 PBGC Appoints New Chief Policy Officer
The Pension Benefit Guaranty Corporation (PBGC) has appointed Ann Orr as chief policy officer.
"PBGC welcomes Ann back to serve in a new capacity," says PBGC Director Gordon Hartogensis. "She previously served at PBGC from 2011 to 2019 and brings a wealth of agency knowledge and experience to our mission of protecting the retirement security of millions of Americans."
In her new position as chief policy officer, Orr leads the Office of Policy and External Affairs. In this role, she oversees the coordination of policy development, analysis, research and legislative affairs, as well as agency communications and interactions with PBGC stakeholders. Orr was most recently acting director of the Center for Presidential Transition at the Partnership for Public Service. 
Orr served as chief of staff at PBGC from 2011 to 2019, where she helped manage top agency priorities and provided strategic advice to the director and agency officials. She also served as liaison to the board of directors and worked closely with White House officials and Congress.
Previously in her career, Orr worked at the National Endowment for the Humanities (NEH), where she served as chief of staff. Additionally, she spent 10 years on Capitol Hill as a professional staff member on the Senate Health, Education, Labor and Pensions (HELP) Committee. There, she aided in efforts to enact legislation in elementary, secondary and vocational education.
Outside of her work in government, Orr was the executive director of two private-sector foundations: the National Association of Broadcasters Education Foundation and the National Trust for the Humanities.
Orr holds a bachelor's degree from Yale University.
OneAmerica Selects RM Leaders
OneAmerica has added two seasoned relationship management (RM) leaders. Rusty McGiboney will lead the mid/large market segment for OneAmerica and Todd Ludlum will fill a new regional vice president role on the small market team.
Each brings more than a quarter of a century of experience as a financial professional. They joined the company in May.
McGiboney, based in Atlanta, reports to Alan Blaskowski, vice president, relationship management. Ludlum, based in the Chicago area, reports to Ty Berry, senior director, relationship management, small market.
"Rusty and Todd bring a depth and versatility to our business with a mature approach that ultimately will improve our commitment to providing top-tier client service, while helping participants on their path to a secure retirement," Blaskowski says. "They each bring a level of capability that enhances our existing talent while driving value for all of our stakeholders."
Prior to joining OneAmerica, McGiboney led the East Coast Relationship Management team at Charles Schwab Corp., with responsibility for its largest clients.
"In 27 years in the retirement services industry, my goal has always been servicing my clients above and beyond their expectations," says McGiboney, who leads a team of 20. "It was important for me to join a firm that possesses and lives those virtues every day; OneAmerica is a great fit for me."
Ludlum, who was most recently with Lincoln Financial Group, will be the fourth small market RM leader—joining Amy Rice (Indianapolis), Bob Blumberg (Atlanta) and Lee Sutton (Denver).
"The OneAmerica approach to best-in-class service aligns with mine, and I'm excited to leverage my background to benefit our clients in a way that will only strengthen an area of focus that we're known for in the industry," Ludlum says. "We've got the momentum, reputation for collaboration and talent. I'm proud to be a part of the good things happening here."
Former Faegre Drinker Attorney Rejoins Firm
Rick Pearl has rejoined Faegre Drinker as a partner in the benefits and executive compensation practice group in the Chicago office.
Pearl returns to the firm from McDermott Will & Emery. He formerly was with Drinker Biddle & Reath from 2016 to 2018. 
"Rick is a trusted adviser with a successful track record in high-stakes ERISA [Employee Retirement Income Security Act] and ESOP [employee stock ownership plan] litigation," say co-leaders of the firm's ESOP team, Jeremy Pelphrey and Phil Gutwein. "His experience working with businesses across industries on ESOP matters will be a great value to our clients as we guide them through complex ERISA and valuation issues."
A researcher, writer and speaker, Pearl has been published in the "Journal of Employee Ownership" on the topic of indemnification of ERISA fiduciaries, and he has written papers and presented at national conferences and to university students on complex ERISA issues. 
In addition to his practice, Pearl is a member of the ESOP Association's Public Policy Council and Valuation Advisory Committee. He earned his bachelor's degree from Northern Illinois University and his juris doctor from the Loyola University Chicago School of Law.