Retirement Industry People Moves
Nuveen hires global head of client services; BPAS names new president and executive VP; and Jennsion Associates selects ESG head.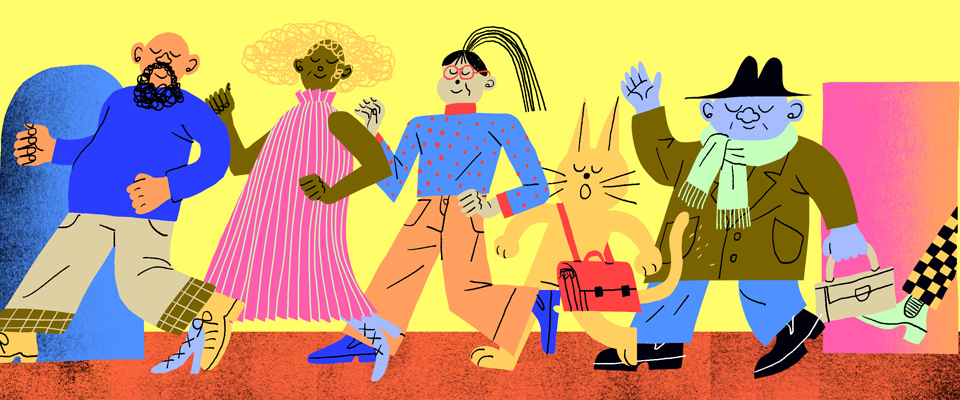 Nuveen Hires Global Head of Client Services
Guy Prochilo has joined Nuveen as global head of client services.
Prochilo comes to Nuveen after spending more than 20 years at AllianceBernstein, where he most recently served as senior managing director and chief operating officer (COO) for its global client group. He was also a member of the firm's Diversity Champions Council and Internal Mobility Committee.
Prochilo will be based in New York and report directly to Mike Perry, head of the global client group.
BPAS Names New President and Executive VP
BPAS has added Maryann Geary as president of its plan administration and recordkeeping services and David Ritchie as executive vice president of its health and welfare division.
Geary has led the company's plan administration and recordkeeping operations since 2008. Before joining BPAS, she was an owner of Alliance Benefit Group Mid-Atlantic, in Huntingdon Valley, Pennsylvania. She holds several designations in the retirement field from the American Society of Pension Professionals & Actuaries (ASPPA), including certified pension consultant (CPC), qualified pension administrator (QPA), qualified 401(k) administrator (QKA), qualified plan financial consultant (QPFC), and tax exempt and government plans consultant (TGPC).
Ritchie, who joined BPAS in 2013, is a national expert on voluntary employees' beneficiary association (VEBA) health reimbursement arrangement (HRA) issues. He has experience in VEBAs, consumer-driven plans, and COBRA [Consolidated Omnibus Budget Reconciliation Act]
administration. In his new role, he will lead the company's health and welfare service lines in operations, sales, staffing, service and compliance. 
Jennsion Associates Selects ESG Head
Jennison Associates has hired Guillaume Mascotto as managing director, head of environmental, social and governance (ESG) strategy.
Mascotto is based in New York and will report to Peter Clark, head of product and strategy, effective immediately. Jennison is an affiliate manager of PGIM, the global asset management business of Prudential Financial Inc.
In this newly created position, Mascotto will set the strategic direction and daily management of Jennison's ESG activities, including research and integration of environmental stewardship, social responsibility and corporate governance. In partnership with colleagues across the firm and external industry groups, Mascotto will promote ESG best practices, drive ESG reporting efforts and seek to ensure a fully supported ESG system and infrastructure to meet client needs.
Mascotto has over a decade of ESG-related experience, most recently as vice president, head of ESG and investment stewardship for American Century Investments, where he was responsible for leading the firm's ESG investment research and stewardship efforts.
Prior to American Century Investments, Mascotto was vice president, ESG credit research and portfolio management at Pacific Investment Management Co. (PIMCO) and a senior ESG research analyst at MSCI. Mascotto earned a bachelor's degree and a master's degree in international affairs from the University of Quebec at Montreal. He also holds a master's degree in international business and economics from The Fletcher School at Tufts University.
Jennison is a signatory to the Principles for Responsible Investment (PRI).
« TIAA Subsidiary's SEC Settlement Requires Rollover Reforms