Retirement Industry People Moves
Seasoned ERISA attorney joins Wagner Law Group; EBRI hires new research and development strategist; and Lockton Companies selects employee benefits practice vice president.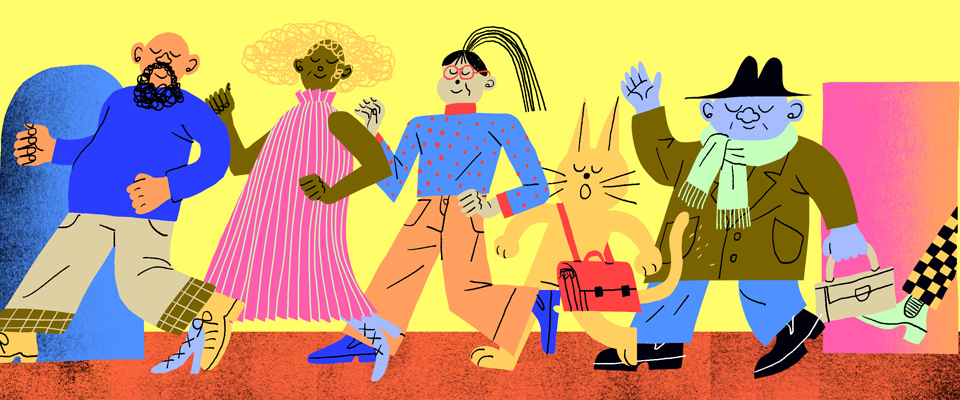 Seasoned ERISA Attorney Joins Wagner Law Group
Attorney Mark Greenstein has joined the Washington, D.C. office of Wagner Law Group as of counsel.
Greenstein is an Employee Retirement Income Security Act (ERISA) attorney who comes to the Wagner Law Group after nearly 25 years in the Office of Policy and Research at the Department of Labor (DOL)'s Employee Benefits Security Administration (EBSA).
During his tenure at the DOL, Greenstein analyzed complex legal issues arising under Title I of ERISA, including those arising under legislation, as well under Organization for Economic Co-operation and Development (OECD) and Government Accountability Office (GAO) reports. In the private sector, Greenstein represented corporate clients on ERISA Title I issues, including in connection with an application for a landmark ERISA prohibited transaction exemption.
Greenstein also served in EBSA's Office of Regulations and Interpretations, Division of Fiduciary Interpretations, where he responded to inquiries from the public and the field on ERISA Title I issues, including fiduciary responsibility and prohibited transaction provisions. As acting division chief there, Greenstein supervised the production of a large volume of advisory opinions and other guidance. He also originated the analysis that served as the basis for a Supreme Court and originated drafts and analyses serving as the basis for the DOL regulations under Section 404(c) of ERISA. 
Greenstein is a former chair of the American Bar Association Tax Section Prohibited Transactions Subcommittee. He earned a master's of law degree in taxation from New York University School of Law and a juris doctor degree from Villanova University School of Law. He received a bachelor's degree in Psychology from the University of Pennsylvania.
EBRI Hires New Research and Development Strategist
The Employee Benefit Research Institute (EBRI) has announced that Bridget Bearden is joining the EBRI management team as its new research and development strategist. In this new role she will be coordinating EBRI research efforts, managing the research team and workflow, amplifying EBRI research, and identifying opportunities to further evolve EBRI's expertise for its members.
Bearden is a researcher with more than a decade of content creation for investment audiences, including institutional investors, policymakers, industry professionals, financial advisers and mass media. She is an expert in U.S. retirement plans, product distribution, and environmental, social, and governance (ESG) investing.
Bearden is the founder of Strooga Consulting and has also served as director of institutional marketing at Edelman Financial Engines, and as director of Retirement Research at Strategic Insight, now ISS Market Intelligence. She has a Ph.D. and master's degree in public policy from the University of Massachusetts, Boston, and a master's in business administration degree in finance from Suffolk University's Sawyer Business School.
"We're tremendously excited about adding Bridget to EBRI's team. The past three years have been focused on building out new databases, augmenting our centers, enhancing our surveys, and developing partnerships to create more value for EBRI's members, the industry and policymakers," says Lori Lucas, EBRI's CEO. "Bringing on Bridget is intended to make sure we leverage all of these capabilities and resources so that we propel EBRI's research from the realm of valuable to invaluable for all of our constituents."
Bearden's new role begins September 27.
Lockton Companies Selects Employee Benefits Practice Vice President
Global insurance broker Lockton Companies has added Michelle McGrath as vice president, senior consultant for Lockton's employee benefits practice in San Diego.
"As our benefits practice in Southern California continues to grow, we wanted to add an executive with deep expertise in the industry and market relationships," says Sherri Harrison, market leader of Lockton employee benefits in San Diego and Orange County. "We've known Michelle for years and her extensive knowledge and experience as a benefits consultant will make her an invaluable resource to our clients as well as our benefits team."
McGrath is an industry veteran with over 20 years of benefits consulting and brokerage experience. She served as principal at Mercer Human Resource Consulting in San Diego before joining Lockton, where she worked closely with clients ranging from higher education, biotech and real estate companies to medical groups, healthcare systems, skilled nursing facilities and staffing agencies. She started in the industry as compensation and benefits manager at the Foundation for Educational Achievement.
In her new role at Lockton, McGrath will be responsible for leading client relationships and service, while supporting business growth in the region and training associates.
« Northern Trust Added as Defendant in AutoZone ERISA Lawsuit