Retirement Industry People Moves
LaSalle selects new DC portfolio manager; ICMA-RC hires chief legal and external affairs officer; Fifth Third Bank HSAs move to HealthEquity; and more.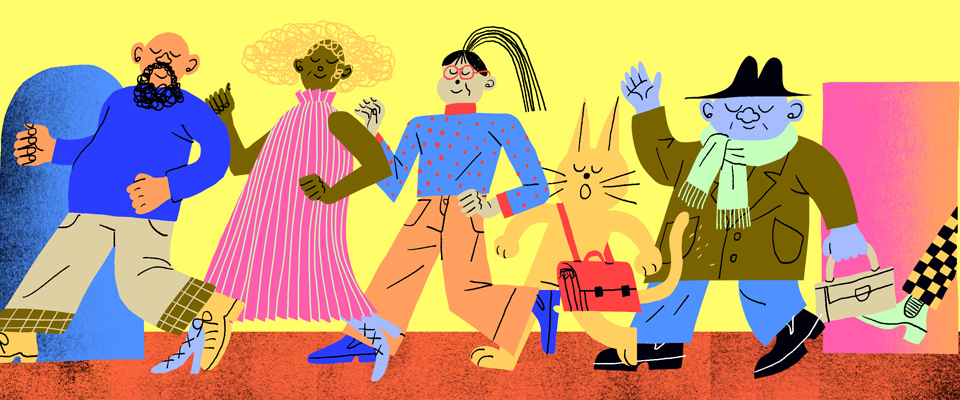 LaSalle Selects New DC Portfolio Manager
Jennifer Perkins has joined LaSalle Investment Management as managing director, defined contribution (DC) portfolio manager.
Perkins spent 25 years at Principal Real Estate Investors, where she most recently served senior director of defined contribution real estate solutions. Perkins will be based in Chicago and report to Alok Gaur, global head of investor relations. In her new role with LaSalle, she will be focused on building a capital raising strategy, managing the fund and executing a growth plan centered on LaSalle's DC product in the U.S.
"I am excited to join LaSalle and add to the firm's track record of forming relationships with and generating returns for institutional investors," says Perkins. "The defined contribution market's size and growth provides ample opportunity to innovate and offer an exceptional product backed by LaSalle's well-respected track record and brand."
ICMA-RC Hires Chief Legal and External Affairs Officer
ICMA-RC has announced that Rhonda Mims will serve as the company's new senior vice president, chief legal and external affairs officer.
Mims will be responsible for leading and directing the company's legal, risk and compliance activities, as well as expanding ICMA-RC's government affairs, advocacy and corporate social responsibility strategies. She will also serve as corporate secretary for the company's Board of Directors.
Mims joins ICMA-RC most recently from WellCare Health Plans, where she was executive vice president, chief public affairs officer and president of the WellCare Community Foundation.
Prior to WellCare, Rhonda served as managing director of corporate social responsibility at Paul Hastings LLP. She had oversight of the firm's diversity and inclusion strategy, charitable giving, pro bono and volunteer efforts, and environmental sustainability. Mims spent almost 15 years at ING Americas in several different roles, the last as senior vice president of corporate responsibility, and chief diversity officer and president of the ING U.S./Voya Foundation. Mims's previous legal career is extensive and includes roles with the U.S. Department of Justice (DOJ), the National District Attorney Association's American Prosecutor's Research Institute and the South Carolina Office of the Attorney General.
"I am thrilled to be joining the company to focus on strategic initiatives that can enhance the mission and momentum already in place, in addition to being a champion and catalyst for risk, legal and compliance leadership and mitigation practices," says Mims. "This new role is incredibly exciting, especially as ICMA-RC becomes MissionSquare Retirement this summer, as it builds on my past experience and empowers me to create a culture that drives positive change and benefits those we serve."
Fifth Third Bank HSAs Move to HealthEquity
HealthEquity Inc. has entered into a definitive agreement with Fifth Third Bank, National Association, to transition custodianship of Fifth Third's health savings account (HSA) portfolio to HealthEquity.
The definitive agreement includes a $60.8 million purchase price for a transfer of approximately 149,000 current HSA members and their approximately $477 million of HSA assets. The definitive agreement includes a mechanism to adjust the purchase price based on the amount of HSA assets actually transferred. 
"We are eager to welcome Fifth Third HSA members and employers to HealthEquity with remarkable Purple service from HSA experts and the industry's leading platform for connecting health and wealth," says HealthEquity's CEO, Jon Kessler.
"HealthEquity has a culture and dedication to taking care of its customers," says Tim Spence, president of Fifth Third Bancorp. "We believe this transition is the best path forward for our HSA members to maintain the highest quality of delivery in services now and in the future."
The transition of custodianship of Fifth Third Bank's HSA portfolio to HealthEquity, which will also entail a transfer of the underlying assets held in the HSAs, is subject to regulatory approval and satisfaction of other customary closing conditions.
The Standard Hires New Retirement Plan Consultant
The Standard has hired Benjamin Standish as a retirement plan consultant.
Standish will work with advisers and third-party administrators (TPAs) in Northern California, including San Francisco, and coastal counties from Humboldt to Monterey, as well as Hawaii. 
Standish has 17 years of experience in the retirement plan industry with previous roles as a regional vice president and major accounts district manager. He has earned the Accredited Investment Fiduciary (AIF) and accredited retirement plan consultant designations. 
"Ben is a highly experienced, analytical and client-focused retirement plans specialist," says Kelly Amato, regional sales director at The Standard. "I'm confident he will be a valuable resource to the advisers and TPAs in our region. We're so pleased to add him to our team." 
Standish holds a bachelor's degree in finance from California State University, Chico.
PMWA Adds Managing Partner
Pension & Wealth Management Advisors (PWMA) has announced the addition of Brian Gasbarro as managing partner.
Gasbarro started his career as an investment trader at JPMorgan Chase and, later, he began working closely with plan sponsors and participants in the qualified retirement plan arena. He has expertise in setting up Employee Retirement Income Security Act (ERISA) compliance, designing plans, selecting benchmarks and providing education, as well as investment guidance. 
He holds an AIF (Accredited Investment Fiduciary) designation, which is accredited by The American National Standards Institute. Gasbarro is expected to help lead the retirement plan division, which will closely align with PWMA's extensive wealth management capabilities. 
George P. Webb, CEO and managing partner of PWMA, says, "We're very excited to have Brian join our firm. His experience and knowledge with retirement plans will complement our growing team of seasoned executives." 
Senior Benefits Consultant Joins SBA
Strategic Benefits Advisors Inc. (SBA) has announced that Kah-Lee Wong joined the firm as a senior benefits consultant. In this role, Wong will work closely with organizations to provide actuarial consulting services and solve challenges related to their employee benefits plans.
Wong has over 30 years' experience leading benefit consulting teams with a focus on defined benefit (DB) and health and welfare (H&W) plans. Prior to joining SBA, Wong was a managing consultant at private actuarial and benefits consulting firm Cambridge Advisory Group for 13 years. Her other roles include nearly two decades at global retirement and benefits consulting firm Mercer, where she was a principal. Wong's experience encompasses a range of benefits-related services for large- and medium-sized companies, including actuarial valuation, plan compliance, merger and acquisition (M&A) due diligence, plan termination and plan administration.
"Kah-Lee's reputation as a highly accomplished actuary and employee benefits professional precedes her. She excels at understanding the needs of plan sponsors and guiding teams to provide exemplary service," says SBA co-founder and principal Mindy Zatto. "She is a welcome addition to SBA and will play a vital role in helping clients optimize their benefits offerings."
Wong holds a bachelor's degree in business administration (BBA) with a concentration in actuarial science and finance from the University of Texas at Austin.