Retirement Industry People Moves
NFP acquires multidisciplinary insurance broker; Principal Financial Group announces new customer experience lead; NWPS announces rebranding after numerous acquisitions; and more.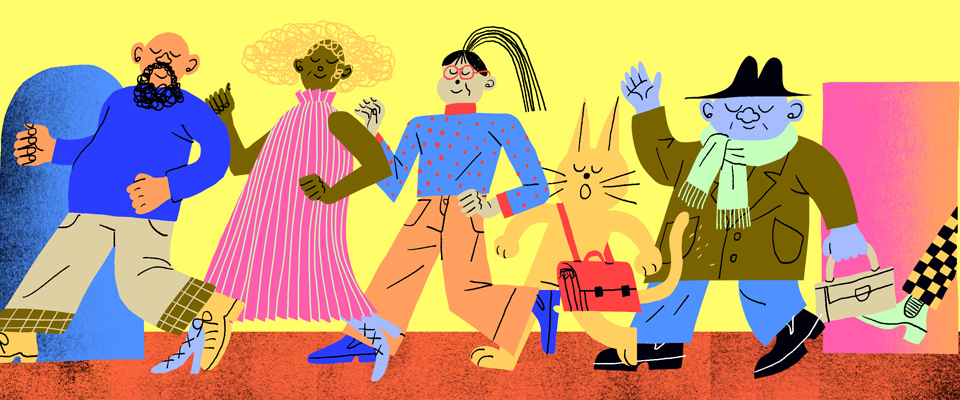 NFP Acquires Multidisciplinary Insurance Broker
NFP has acquired Rose & Kiernan Inc., in a transaction that closed effective as of August 1.
Rose & Kiernan, based in Albany, New York, is a multidisciplinary insurance broker with capabilities in property and casualty (P&C) insurance, surety and employee benefits. The firm provides a variety of solutions—including insurance, employee benefits and risk management—to businesses, individuals and public and private organizations primarily in New York state and New England. John Murray, president, chairman and CEO of the firm, will continue to lead the team and operations in Albany and report to Bill Austin, president of the Northeast region.
"Adding an organization like Rose & Kiernan elevates the depth and breadth of our capabilities, while providing resources that will maximize their growth," Austin says. "They have a long history of helping organizations thrive by effectively managing risk and attracting and retaining talented professionals and we're proud they see the value we provide in helping them be an even better partner for their clients."
"Expanding our middle market capabilities is a key element of our P&C strategy," adds Henry Lombardi, executive vice president and head of NFP Property and Casualty. "Being able to add a firm that has achieved so much and is positioned for significant growth is an important step as we add scale and expertise that will enhance our business."
Principal Financial Group Announces New Customer Experience Lead
Jennifer Oyler has joined the global marketing team at Principal Financial Group as head of customer experience.
"Jenn brings demonstrated expertise and leadership to Principal, which will help transform the way we interact with our customers externally and employees internally," says Beth Wood, chief marketing officer for Principal. "Her demonstrated ability to bridge research and analytics with systems and processes will be instrumental to our vision of creating superior connectivity and relationships with the users of our products and services."
Oyler comes to Principal with more than 20 years of experience. She most recently worked at Decooda as chief experience executive and strategist, leading data scientists, developers, linguists and customer experience consultants to help create artificial intelligence (AI), machine learning and natural language understanding products to define a real-time voice of the customer. Prior to working at Decooda, Oyler held customer experience roles with FLEETCOR Technologies and State Farm.
Oyler earned a doctorate in organizational behavior and statistics from Virginia Tech and a master's in marketing from the University of Arkansas.
NWPS Announces Rebranding After Numerous Acquisitions
Northwest Plan Services Inc. has announced its rebranding to NWPS after several acquisitions across the country in the retirement plan services industry over the past five years.
Tim Wulfekuhle, president and CEO, explains, "It was time to remove the regional reference in our name to reflect our national presence without erasing our history. The acquisition of multiple firms and new clients across time zones has truly made us a national firm. We intend to take advantage of this to keep evolving our services to meet plan sponsor needs."
Headquartered in Seattle, NWPS began expanding in the spring of 2015 with Maryland-based CDM Retirement Consultants Inc.; Trautman, Maher & Associates in the Seattle area was acquired in the summer of 2016. Kaufmann and Goble Associates, an industry leader in multi-employer trusts in San Jose, California, came aboard in August 2018. Venuti and Associates was the latest acquisition in March, further adding to the firm's actuarial and consulting expertise.
Mercer Appoints Global Head of Private Debt
Mercer has appointed David Scopelliti as global head of Private Debt.
In his new role, Scopelliti will oversee Mercer's research, advice on and implementation of private debt strategies globally. Reporting to Mercer's global chief investment officer (CIO) for Alternatives, Bill Muysken, Scopelliti joins as partner and will be based in Mercer's Norwalk, Connecticut, office. 
Scopelliti has over 30 years of experience in a variety of senior private debt and private equity roles, including serving as CEO of Alcentra Capital Corp. Prior to this, he was a partner at GarMark Partners, a middle market debt and equity firm. He was also head of private equity and principal investment officer at the state of Connecticut Retirement Plans and Trust Funds and group head of Principal Investments at ING Capital. Scopelliti is also a FINRA registered representative and member of the National Association of Corporate Directors. 
Commenting on his appointment Scopelliti says, "Mercer has continued to grow and innovate in the private debt and alternative investing market, providing differentiated advice and investment solutions to meet client and market challenges. Many professional investors are now recognizing the potential offered by alternative investments, and Mercer has the ability to provide a tailored approach whilst keeping clients informed along the way. I'm thrilled to be joining the team and look forward to driving its continued growth."
Muysken comments, "We are delighted to have David join us at such an exciting time for our private debt business. We continue to see increased demand from investors to help them reduce complexity in the current climate and improve their outcomes. David brings a wealth of experience in alternative investing, ESG [environmental, social and governance] and stewardship of institutional capital to role. Under his leadership, we feel we are even more strongly positioned to be a leading global partner to clients seeking specialized alternatives expertise and advice. Our ultimate aim is to help our clients by delivering insightful research, customized advice and implemented solutions that help them achieve their desired outcomes."