Retirement Industry People Moves
IRS names associate chief counsel for EEE; Northern Trust appoints COO and senior executive; and Wellington Management CEO announces 2020 resignation; managing partner to succeed.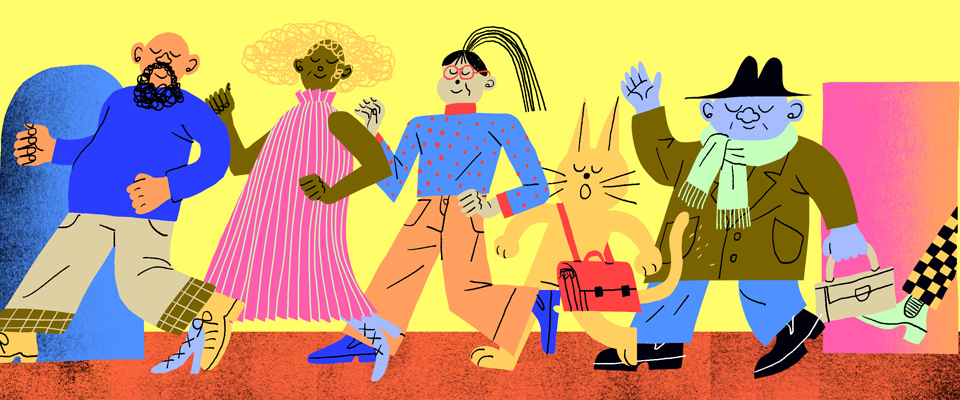 IRS Names Associate Chief Counsel for EEE
The IRS has selected Rachel Leiser Levy as the new associate chief counsel for employee benefits, exempt organizations and employment taxes (EEE).
Levy has served as a principal at Groom Law Group in Washington, D.C., since 2015. She has an extensive background on issues including employee benefits, employment taxes and exempt organizations, including working at the Treasury Department and the Joint Committee on Taxation. She begins in her new role September 29.
"Rachel brings a strong set of skills from both inside and outside the government to this critical position for the chief counsel and the IRS," says Mike Desmond, IRS chief counsel. "We look forward to her coming on board and are fortunate to have her join our staff."
EEE provides published guidance, field support and taxpayer advice on a wide array of topic areas, including qualified retirement plans, health and welfare and other employee benefits, executive compensation and fringe benefits, tax-exempt entities, employment tax, state and local governments, and Indian tribal governments.
Previously, Levy was an attorney-adviser and then associate benefits tax counsel with the Office of Tax Policy, U.S. Department of the Treasury, from 2012 to 2015. In this capacity, she developed policies and guidance related to the taxation of employee benefits, employment taxes and exempt organizations, and coordinated with the IRS, Department of Labor (DOL), U.S. Department of Health and Human Services (HHS) and the Domestic Policy Council on all aspects of health care reform implementation.
She was also a legislation counsel for the Joint Committee on Taxation from 2008 to 2012. She assisted in the development and drafting of the Patient Protection and Affordable Care Act (ACA); the Health Care and Education Reconciliation Act of 2010; the American Workers, State and Business Relief Act of 2010; the American Jobs and Closing Tax Loopholes Act of 2010; the American Recovery and Reinvestment Act of 2009; the Emergency Economic Stabilization Act of 2008 (EESA); and the Worker, Retiree and Employer Recovery Act of 2008 (WRERA).
In addition to her government service, Levy has extensive private-sector experience. 
In addition to serving as principal at Groom Law Group, she also was an associate with Covington & Burling LLP and with Sonnenschein Nath & Rosenthal LLP.
Levy received her bachelor's degree in literature from Yeshiva University and her juris doctor from the University of Chicago Law School where she was a member of the law review.
Northern Trust Appoints COO and Senior Executive
Northern Trust has appointed Jane Western as chief operating officer (COO) of Front Office Solutions and added Deirdre Cannell as senior business development executive for Front Office Solutions.
Northern Trust says these strategic hires bolster its commitment to providing leading front office capabilities to clients globally.
Front Office Solutions is an integrated digital and service solution focused on enabling enhanced data integration, collaboration and portfolio analysis for complex asset owners such as endowments, pension funds and family offices.
"Front Office Solutions caters to the evolving needs of asset owners and allocators across the globe, going far beyond traditional asset servicing offerings," says Melanie Pickett, head of Front Office Solutions. "Our capability has been met with huge demand and we've been growing our skilled team to maximize the service that we provide to our clients. The additions of Jane and Deirdre to our team underscore our ongoing commitment to expand the breadth and depth of our offering." 
Before being named COO, Western had served on the Front Office Solutions leadership team since August 2019 and served as interim COO since December. She previously worked in operations and risk management for asset owners, including senior roles at Wilshire Associates, Fidelity Investments, Ameritech, the Boeing Co. and the American Red Cross, before joining Northern Trust. 
Cannell will be responsible for new business development for Front Office Solutions across North America. Dedicating a specialized new business resource will enable the team to provide greater engagement with complex asset allocators with the unique and innovative capabilities offered by Front Office Solutions. Cannell came to Northern Trust from SS&C, where she worked in business development and key account management. She also previously worked at SimCorp and Bridgewater Associates.
Wellington Management CEO Announces 2020 Resignation; Managing Partner to Succeed
Wellington Management has announced that Brendan Swords, chief executive officer, will retire from Wellington on June 30. At that time, Jean Hynes, managing partner, will succeed him as chief executive officer.
"One of the most enduring lessons of the Wellington partnership is the notion of stewardship, bringing along the next generation of leaders to allow us to better serve clients," says Swords. "I'm excited that Jean Hynes will be my successor. Over the course of her nearly 30 years at the firm, she has demonstrated the vision, optimism and fortitude to lead Wellington in the years ahead. Her extensive investment and leadership experience align with our mission of delivering investment excellence to our clients."
"I am humbled and honored to serve as the next CEO of Wellington Management," says Hynes. "I have had the privilege of learning alongside Brendan for many years, and I am looking forward to building on our long heritage of helping our clients and their beneficiaries around the world achieve their investment goals."
Hynes joined the firm in 1991 after graduating from Wellesley College with a bachelor's degree in economics. Throughout her nearly 30 years at the firm, she has researched the pharmaceutical and biotechnology industries, as well as served as a health care portfolio manager and leader of the health care sector research team. Since 2014, she has served as one of the firm's three managing partners alongside Swords. Hynes is a member of the investment committees at Wellesley College and the Winsor School.