Retirement Industry People Moves
Mercer appoints US health leader following former leader's retirement; The Segal Group hires SVP in corp. market practice; Voya Retirement brings in institutional clients VP; and more.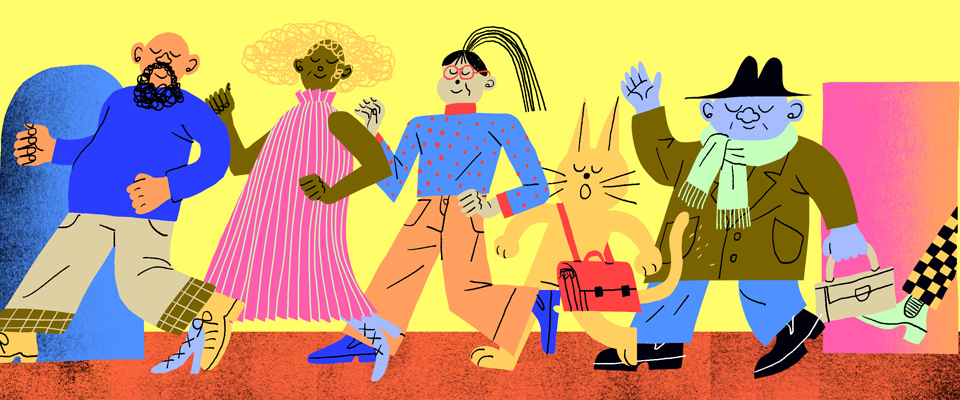 Mercer Appoints US Health Leader Following Former Leader's Retirement
Mercer has announced that Edward (Ed) Lehman will join the firm as US Health Leader, effective January 2, 2020.
In this role he will lead the US Health team in helping clients unlock health and wellbeing for employees. He will also join Mercer's global Health Leadership Team. Based in Los Angeles, Lehman will report to Louis Gagnon, president, US & Canada.
Sharon Cunninghis, Mercer's current US Health Leader, has announced her retirement as of the end of February 2020 and will work closely with Lehman.
"We are very pleased to welcome Ed to Mercer as the leader of our US Health business," says Gagnon. "His deep and diverse industry knowledge and proven track record of strong client relationships, dynamic leadership and business growth will contribute significantly to our clients' ability to offer innovative and engaging health plans."
"I would also like to thank Sharon for her 32 years of dedicated service to Mercer, our clients and colleagues," he continues. "Leader, innovator and mentor are just some of the hallmarks of her outstanding career. We wish her nothing but the best for this next phase of her life."
"I also welcome Ed to Mercer and congratulate Sharon," adds Hervé Balzano, Mercer president, Health and Mercer Marsh Benefits International Leader. "Mercer's US Health business is a critical element of our global health value proposition for clients. I look forward to tapping into Ed's strategic insights as we continue to grow off of the foundation that Sharon helped to build."
Lehman will join Mercer from Magellan Health Inc. where he served most recently as Health Plan Segment Leader. Prior to Magellan, he held senior sales, client management and leadership roles at Grand Rounds, Cigna, Aetna and Watson Wyatt (now Willis Towers Watson). He began his career as a Mercer consulting intern in the firm's Los Angeles office.
Lehman earned a bachelor's degree in public affairs from Indiana University and a master's degree from Pepperdine University.
The Segal Group Hires SVP in Corporate Market Practice
Stanley LaBat has joined The Segal Group as senior vice president in the national corporate market practice. In this newly formed position, LaBat will collaborate with business leaders to design, build, implement and lead the corporate market's business development team.
LaBat joined Segal from another consulting firm, where he was the firm's new client acquisition leader. In that role, he increased market share and revenue by hiring, training and motivating the sales team nationwide. He also helped to design, build and implement the consulting firm's sales infrastructure. In addition to his positions at consulting firms, LaBat has worked for Mercer, American Express, Hewitt, Gartner and Xerox.
He holds a bachelor's degree in marketing from the University of Oregon.
Voya Retirement Brings in Institutional Clients VP
Voya Retirement has recently hired Justin Camisa as vice president, institutional clients, for the company's tax-exempt markets business, effective December 16.
In this role, Camisa is responsible for helping to continue to grow Voya's defined contribution plan sales in the tax-exempt market, including government, education and not-for-profit entities.
"I am incredibly excited to be part of the Voya team. Voya has tremendous momentum within the tax-exempt market and has a firm commitment to servicing the needs of government, healthcare and higher education employers," says Camisa. "Voya has also placed a significant emphasis on bringing awareness to individuals with special needs along with their caregivers through its Voya Cares program, an initiative that I value deeply and look forward to bringing awareness towards. I look forward to helping continue our momentum into 2020." 
Camisa comes to Voya with 10 years of experience in the retirement plan industry. Most recently, he served as a sales director at Empower Retirement where he focused on defined contribution retirement plan sales with tax-exempt entities. He is based in Colorado and reports to Gavin Gruenberg, senior vice president, institutional sales, in Voya's tax-exempt markets division.
"We are pleased to welcome Justin to the Voya team," adds Gruenberg. "With more than a decade of experience in the retirement plan industry, a fantastic record of sales success and a specific focus working with tax-exempt retirement plans, he is an excellent addition to our growing institutional sales team."
Camisa graduated from Arizona State University with a bachelor's degree in political science.
Faegre Baker Daniels and Drinker Biddle & Reath Announce Merger
 Faegre Baker Daniels and Drinker Biddle & Reath have announced their merger, following an affirmative vote by the partnerships of both organizations. The combined firm will begin operations as Faegre Drinker Biddle & Reath (Faegre Drinker) on Feb. 1, 2020.    
The corporate and business litigation teams will each include more than 200 attorneys, and product liability and intellectual property attorneys will both number approximately 150. The new firm believes the merger will deliver new practice capabilities and deeper regulatory expertise across employee benefits, finance and restructuring, government advocacy, health, insurance, investment management, labor and employment, private client and real estate.
Faegre Baker Daniels Consulting—the firm's advisory and advocacy division based in Washington, D.C.—will become Faegre Drinker Consulting. Drinker Biddle's ancillary businesses will also become part of the combined firm's service offerings.
The firm will combine offices in three cities: Chicago, Los Angeles and Washington, D.C. In both Chicago and Washington, D.C., the combined offices are reported to be significantly larger, with more than 150 lawyers and consultants each. Drinker Biddle will gain offices in business centers including Denver, Indianapolis, Minneapolis and Silicon Valley, as well as three international offices in London, Beijing and Shanghai. Faegre Baker Daniels will gain new offices in Dallas, New Jersey, New York, Philadelphia, San Francisco and Wilmington, Delaware. The firm's five largest offices will be in Chicago, Indianapolis, Minneapolis, Philadelphia and Washington, D.C.
The combined firm will be co-chaired by Drinker Biddle Chairman and CEO Andy Kassner and Faegre Baker Daniels Chair and Managing Partner Tom Froehle.
"Faegre Baker Daniels' growth strategy has always focused on attracting and retaining top talent, and providing the counsel and collaboration required to help our clients meet their business objectives," says Froehle. "We believe that a combination with Drinker Biddle advances these objectives for our firm, and we look forward to sharing the enhanced capabilities of a combined platform with our clients."
Kassner says, "The combination expands our geographic reach, enhances our key practices and provides us with Am Law 50 strength and scale, enabling both firms to do even more for our clients. And most importantly, Faegre Baker Daniels shares a similar culture that values a true partnership with the overarching principles of civility, collegiality, respect and diversity."
In addition to Froehle and Kassner, the firm's executive leadership team will include Faegre Baker Daniels Partners David Barrett, Gina Kastel and Jack Sperber; Drinker Biddle Partners Bill Connolly and Judy Reich; and Drinker Biddle Chief Operating Officer Jane Koehl, who will continue as COO of the combined firm. 
Wilmington Trust Promotes VP to Investment Leader
Wilmington Trust has promoted Lauren Mance to the newly created position of investment leader for its institutional client services (ICS) business. In this role, Mance will set and lead the investment strategy for the firm's global capital markets (GCM) and retirement and institutional custody services (RICS) segments. She will report to F. Jim Della Sala, head of strategy and product development.
"In an uncertain global economic environment characterized by persistently low yields, I am thrilled to be a part of an organization where I can help deliver investment solutions for our clients to meet these challenges," says Mance. "I'm looking forward to building long-term relationships with our GCM clients as a key contact for their investment decisions and helping to optimize our RICS third-party functions to enhance service to our retirement planning clients." 
Working closely with the GCM sales team, Mance will help deliver relevant investment solutions for clients, including external funds and internally manufactured products. She will also support RICS as a member of the firm's  investment policy oversight committee (IPOC) and RICS management committee, where she will oversee RICS third-party manager research and sub-adviser selection.
"Our global ICS client base has more than doubled over the past three years, which necessitated creating the Investment Leader role to further expand and deepen our relationships," says Sala. "Our business is built on consistently providing quality service and products for our clients. Promoting an experienced professional with Lauren's deep expertise into this role helps us continue to fulfill that mission and strengthens our position as the provider of choice in this space."
Mance joined Wilmington Trust in 2018 as vice president, business planning and analytics, and product owner of the wealth management adviser experience. In this capacity, she led the creation of a new platform for staff to more effectively serve clients. Prior to joining Wilmington Trust, Mance also held leadership roles and managed investment portfolios at PNC Financial Services and The Vanguard Group.