Retirement Industry People Moves
Pentegra adds new regional director; director and consulting actuary joins R&M; Reed Smith adds New York-based executive compensation partner; and more.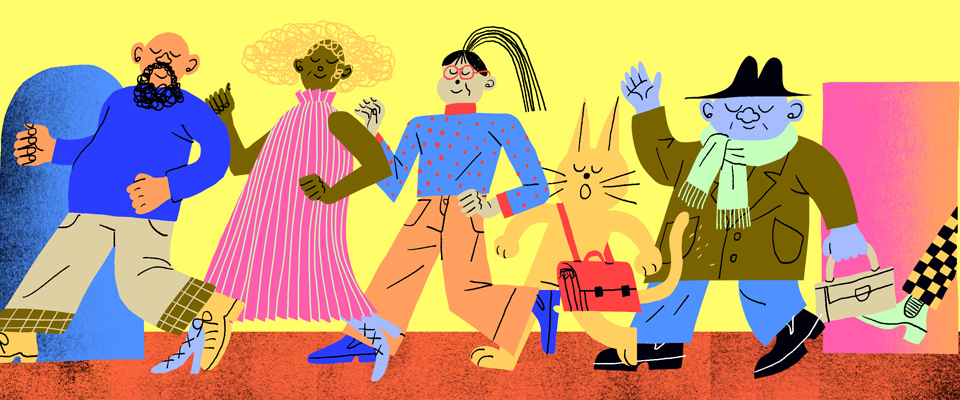 Pentegra Adds New Regional Director
John M. D'Agostino has joined Pentegra as a regional director. 
D'Agostino will focus on expanding Pentegra's qualified plan sales and fiduciary partnerships throughout the Midwest. He will report directly to John J. Schafer, vice president, national sales director.
In making the announcement, Pentegra Executive Vice President Matt Mintzer says, "John has earned incredible trusted relationships over the decades. He will help set the tone for us, as we move further into the larger specialist adviser market segments. It's great to be working with him again."
Most recently, D'Agostino served as a sales partner with Liquid Strategies, an exchange-traded fund (ETF) asset manager based in Chicago. D'Agostino previously held sales leadership roles at Northwestern Mutual, JPMorgan Chase and Alliance Bernstein.
Schafer adds, "John's impressive skills and deep industry expertise will be instrumental in driving growth as we continue to develop enterprise level partnerships and expand our large plan and institutional 3(16) solutions."
Says D'Agostino, "I'm truly looking forward to being part of a leading organization with an outstanding legacy as one of America's oldest independent fiduciaries and a history of helping organizations offer better retirement plans. I look forward to developing new market opportunities and enterprise partnerships where Pentegra can further leverage its retirement plan and fiduciary solutions, particularly its large scale 3(16) fiduciary solutions."
D'Agostino received his bachelor's degree in economics from Syracuse University. He is a certified investment management analyst (CIMA) and holds FINRA Series 7 and Series 63 licenses.
Director and Consulting Actuary Joins R&M
Jim Camann has joined River and Mercantile (R&M) as a director and consulting actuary with the firm, based in Denver. 
Camann specializes in defined benefit (DB) and retiree medical plan projects including plan design, pension risk transfers (PRTs), benefit administration, funding and accounting valuations, nondiscrimination testing, forecasting, and government form filings. 
R&M provides fiduciary management services to pension plans, insurance entities and other institutional investors.
"We are delighted to welcome Jim to the team," says Michael Clark, managing director at River and Mercantile. "With a demonstrated commitment to quality, we are confident that his skills and actuarial experience will help us continue to provide our clients with exceptional service and strategic solutions to meet their financial goals." 
"I'm excited to bring my retirement plan expertise to the R&M team," Camann says. "As an actuary, I've developed the financial experience to solve complex business problems, all of which has prepared me well for R&M's mission. I was attracted by the innovative culture, smart people, and especially look forward to helping our clients with all of their retirement plan needs." 
Camann was previously with Willis Towers Watson, where he was a consulting actuary for 19 years. He graduated from the University of Arizona with a bachelor's degree in mathematics.
Reed Smith Adds New York-Based Executive Compensation Partner
Reed Smith has added executive compensation partner Kevin Kay to its Global Corporate Group in its New York office.
Kay was most recently counsel in the employee benefits and executive compensation practice at Freshfields Bruckhaus Deringer. Before joining Freshfields, he was associate general counsel at Alvarez & Marsal, a global consulting firm, in New York. A graduate of Hofstra Law School, Kay began his legal career at Latham & Watkins.
"With the uptick in transactional work we are seeing, we are pleased to grow our executive compensation capabilities with Kevin's arrival," says James R. Tandler, co-chair of Reed Smith's Global Corporate Group. "His support with complex mergers, acquisitions and capital market transactions will be invaluable in providing innovative structuring advice as well as a full spectrum of benefits and compensation advice on the deals that our client are pursuing."
Kay's practice includes advising public and private multinational clients on all aspects of executive compensation and employment and benefit issues, including U.S. federal income tax, corporate governance and securities law advice, in the context of mergers and acquisitions (M&As), spin-offs, initial public offerings (IPOs) and other complex corporate transactions. In addition, Kay routinely negotiates executive compensation agreements and arrangements between employers and their top executives, including the negotiation, structuring and design of employment, consulting, termination, change-in-control and equity and equity-based compensation agreements and arrangements. He also counsels issuers and investment banks about Employee Retirement Income Security Act (ERISA) plan assets and other issues associated with debt and equity financing, including collateralized loan obligations and similar financial transactions.
"Reed Smith's exceptional global corporate platform is a great fit for my practice," Kay says. "I am eager to join the firm's New York office, where I look forward to helping to expand the firm's executive compensation practice." 
BCG Announces New Suite of Services and Hires
BCG Pension Risk Consultants | BCG Penbridge has expanded its traditional brand to encompass a broader suite of services. The firm also announced the addition of pension industry veterans Dan Atkinson and Pat Kendall to its team of consultants.
Atkinson, with more than 20 years in the retirement business, joined BCG in the first quarter of 2020 after previous positions at River and Mercantile, Mercer and Fidelity. He holds the FSA [Fellow in the Society of Actuaries] and EA [Enrolled Actuary] designations and most recently served as chief actuary at River and Mercantile.   
Kendall, with more than 30 years in the retirement business, joined BCG in the fourth quarter of 2020 after departing MassMutual, where he was head of defined benefit (DB) product and distribution. In addition to MassMutual, Kendall has also held sales management and leadership roles at Diversified, Transamerica and OneAmerica. Kendall holds the FCA [Fellow in the Conference of Consulting Actuaries] and EA designations and is also a FINRA registered representative. 
BCG offers an end-to-end solution covering the following services: DB plan cost analysis, pension risk transfer (PRT) analysis, asset liability modeling, custom liability benchmark design, bottom-up fixed income portfolio management, funded status tracking, customized buyout price monitoring and comprehensive implementation support for lump sums, annuity placements and plan terminations. 
"Our new LDI-PRT [liability-driven investment pension risk transfer] offering brings a seamless, end-to-end solution to the small to mid-size pension marketplace," says Mike Devlin, founder and principal of BCG. "The solution is designed to break down the inefficiencies in information sharing and decisionmaking that arise when PRT consultants and asset managers are not closely aligned and brings together asset management and liability management through a highly coordinated and unified set of services." 
DWS Announces New Head of Systematic Investment Solutions
DWS has promoted Arne Noack to head of systematic investment solutions, Americas. 
Noack will report directly to Fiona Bassett, global head of systematic investment solutions at DWS and continue to be based in New York. The appointment is effective immediately.
"Having helped pioneer the launch of DWS' ETF [exchange-traded fund] business in Europe since 2007 and helping with the development of innovative product solutions in the U.S. since 2015, Arne brings with him a strong track record of success and innovation from across the firm, which will be critical for the continued growth of the passive business in the U.S.," says Bassett.  "We're confident he has the expertise that will help accelerate our place in the marketplace and continue the track record of bringing innovative solutions to clients."
The firm launched three new fixed income ESG ETFs in 2020, and the Xtrackers suite was recently honored by Fund Intelligence as its 2020 ETF Suite of the Year.
"With our strategic approach along the lines of innovation, value and access in the U.S. ETF market, DWS is well positioned for continued growth and I look forward to servicing our clients across the board by building on the solid foundation created for the SIS [systemic investment solutions] business in the Americas," Noack says. "As we continue our focus on providing unparalleled value to investors, implementing robust technology, data and analytics into our investment processes across the SIS business will be a key priority."
NEPC Adds Principal to Health Care Group
NEPC LLC, has announced that former PIMCO executive Jesse Pricer will join the firm's health care practice group as a principal and senior consultant beginning February 1.
Pricer will work directly with health care organizations in his new role. NEPC currently consults with over 45 health care organizations representing more than $110 billion in plan assets.
"As the challenges of 2020 have shown, now more than ever, health care systems require customized investment solutions that integrate seamlessly with their organizational goals. Jesse represents the ideal fit as we expand our team, grow our business and continue to deliver world-class, custom solutions to our clients," says David Moore, partner and team leader of NEPC's health care practice group. "We are excited to have him join NEPC's health care team." 
Pricer was previously executive vice president at PIMCO, where he spent more than 20 years. He also served on the board of the PIMCO Foundation's Finance Committee.
"NEPC is a best-in-class investment consultant that puts its clients and employees first in everything it does," Pricer says. "Health care organizations are facing significant challenges and complex financial issues. They need a trusted, unbiased partner like NEPC to navigate this unique period of turmoil and move forward to a position of financial strength."
T. Rowe Price Announces New Hires
T. Rowe Price Inc.
has added two new hires to its U.S. Institutional Relationship Management team.
Lesley Nettles has joined the firm as senior public funds defined benefit (DB) specialist, and Charles "Chuck" Turgeon as senior institutional business development executive, supporting the central region.
In the newly created role of senior public funds defined benefit (DB) specialist, Nettles will help to drive the public fund strategy for T. Rowe Price's U.S. institutional business nationally while also taking a lead role on select public fund client relationships in the West. She will report to Kim Young, who is head of institutional client service for Americas.
Nettles joins T. Rowe Price from Fairview Capital Partners, a private equity fund of funds, where she served as principal for the Bay Area office. She has more than 25 years of experience in the financial industry and previously served in institutional sales and client service roles with Chase Asset Management, Lend Lease Real Estate Investment Inc., Bank of America and American Century. Nettles holds a bachelor's degree from University of California, Berkeley, and is a Series 7 and 63 registered representative.
In his role as senior institutional business development executive, Turgeon will proactively develop new clients and expand relationships with large institutional clients and prospects in the central United States. He will report to Doug Greenstein, who is head of U.S. institutional business development for T. Rowe Price.
Turgeon joins T. Rowe Price from Eaton Vance Management, where he served as director of institutional business development since 2011. With more than 20 years of sales experience with large institutional clients, he previously held positions at Mellon Capital Management Corp., Mellon Analytical Solutions and Putnam Investments. Turgeon holds a bachelor's degree from Kenyon College, a master's degree from the Boston College Carroll School of Management and the chartered financial analyst (CFA) designation.