Retirement Industry People Moves
Empower Retirement selects asset management SVP and head; Employee benefits partner joins Dechert LLP; MassMutual appoints defined benefit leader; and more.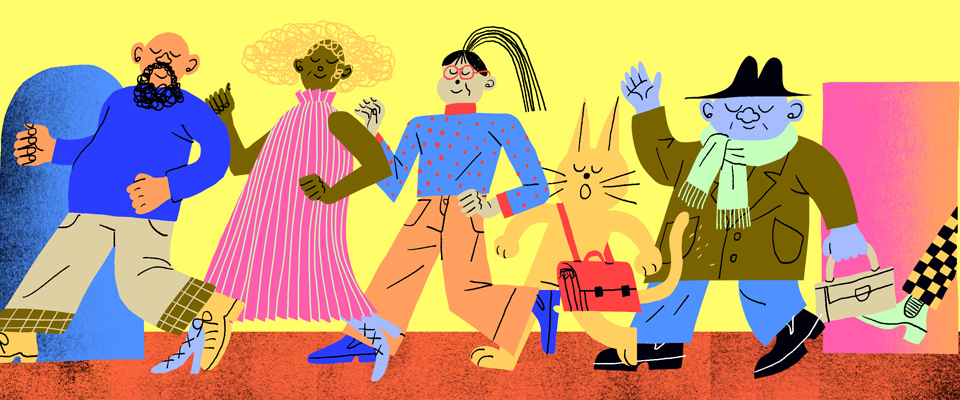 Empower Retirement Selects Asset Management SVP and Head
Empower Retirement has appointed Jonathan Kreider as senior vice president and head of Great-West Investments, the asset management unit of Empower Retirement.  
Kreider, who has been with the organization for seven years, most recently as vice president, investment products, now will have overall responsibility for identifying, creating and delivering investment, retirement income and advice solutions, and retirement savings products to Empower's plan participants and clients. 
He will report to Empower Retirement President and CEO Edmund F. Murphy, III. The move is effective immediately.
"Jonathan is perfectly poised to take the helm of GWI where his experience in day-to-day investment management decision analytics gives him keen understanding for the oversight of the investment strategies teams across equity, fixed-income and global asset allocation as well as product development and strategy," Murphy says. "His leadership in our organization for the past seven years has greatly contributed to its success and growth and I look forward to working with him as GWI continues to innovate and develop better investment solutions for retirement investors."
Kreider joined the organization in 2012 and led the investment products team in product development and the product management of Great-West's proprietary investment solutions. He now heads Great-West Capital Management LLC which advises both the Great-West Funds Inc. and other collective investment trusts and separate accounts. He will also lead the Great-West Life & Annuity Insurance Co. general account, stable value and the retirement income solutions for the retirement market. 
Prior to joining Great West, Kreider worked as a consultant with JDL Consultants LLC, a boutique management consulting firm specializing in strategic and analytical work for mutual fund boards. Before that, he spent more than five years as a senior research analyst at Lipper Inc. He holds a bachelor's degree and a master's from the University of Colorado at Boulder and is a member of the CFA Society of Colorado and a CFA charter holder.
Kreider takes the role previously held by Scott Sipple, who recently accepted a position with Empower's sister company, Putnam Investments, headquartered in Boston.
Employee Benefits Partner Joins Dechert LLP
Dechert LLP has hired Howard Klein as a partner in the firm's employee benefits and executive compensation group based in New York. 
Klein advises private and public companies, private equity funds, senior executives and portfolio managers in connection with executive compensation and employee benefits in complex corporate transactions, including mergers and acquisitions (M&A), reorganizations, financing arrangements and public offerings.  
David Jones, co-chair of Dechert's employee benefits and executive compensation group, comments, "Howard will further enhance our ability to advise private equity, financial institution and other corporate clients on critical employee benefits and executive compensation considerations for their most complex transactions. Howard has a reputation for excellence, and we are excited to welcome him to the firm." 
"Dechert is widely regarded for partnering with clients globally as a strategic adviser in their most challenging and high-stakes transactions," Klein says. "I look forward to working with my new colleagues around the world to strengthen Dechert's market-leading corporate platform."
He received his juris doctor degree from Fordham University Law School and a bachelor's degree from the State University of New York at Binghamton. He was formerly a partner with another leading international law firm in New York.
MassMutual Appoints Defined Benefit Leader
Massachusetts Mutual Life Insurance Company (MassMutual) has appointed Karen McColl to lead its defined benefit (DB) business. She reports to Keith McDonagh, head of institutional solutions.
"Karen has broad experience in the institutional financial services industry, leading the growth and development of several investment management businesses," McDonagh says. "We're excited to have a leader of such depth running a growth business for MassMutual."
McDonagh says he believes McColl's investment management background will help MassMutual further expand its capabilities in the DB marketplace.
McColl most recently was head of investment management for MassMutual's MML Investors Services where she led the establishment of an ecosystem of investment resources, tools and solutions across advisory platforms with $45 billion in assets. Previously, she held senior management positions at Fidelity Investments, Evergreen Investments and Columbia Management.
McColl earned her master's degree from the Massachusetts Institute of Technology Sloan School of Management, and her bachelor's degree from Boston University. She is a chartered financial analyst and holds FINRA Series 7, 24, 26 and 63 licenses.
"MassMutual sees great opportunity in the defined benefit marketplace as employers look for expertise and experience in managing and meeting their pension obligations," McDonagh says. "Karen's background will help grow our defined benefit capabilities in serving plan sponsors, plan participants and financial advisers."
Pentegra Announces Executive Promotion
Pentegra has promoted Kelly Casella to assistant vice president, plan documents. 
Casella joined Pentegra in October 1999. In her new role, she will direct Pentegra's plan document services, helping clients design retirement plans for successful outcomes. She will also oversee aspects of prototype and individually designed plans, monitoring documents for compliance and handling plan amendments and document restatements. Prior to Pentegra, she was with Diversified Investments. She holds a Bachelor of Arts in business administration.
IPX Announces Three Additions to Executive Suite
The Investment Provider Xchange (IPX) has added executive staff and sales team members. Kevin Loffredi joins as chief product officer and Michael Schaeffer joins as director of sales. In addition, Rick Moser expands his role as vice president and relationship manager.
Loffredi started with IPX in December after most recently serving as a vice president at Morningstar Inc., where he was responsible for annuity research tools and working with custom web-based solutions for their partners. He will work closely with James Olson, managing director and IPX Platform Architect.
"2019 was a strong year for the IPX platform, as we successfully integrated with more financial services and employee benefits professionals and helped streamline their 403(b)/457(b) offerings," Olson says. "We're excited to extend and exceed this growth in 2020 and expanding our team is a vital component of that. Kevin's experience in managing projects targeting integration with insurance carriers has already proven a valuable asset to the IPX Platform."
"IPX is an investment-agnostic platform for the 403(b)/457(b) marketplace that provides web-based portals for investors and other interested parties to seamlessly interact with and manage their accounts," Loffredi says. "And with recent additions to the IPX sales team, I expect we will remain plenty busy in 2020."
IPX has added Schaeffer to drive continued growth of the platform. Schaeffer, who was most recently with AXA Distributors LLC, brings more than 30 years of experience in the retirement plan industry. As a vice president and director of sales, he will introduce IPX to potential product and distribution partners as well as consultants.
"I've already seen where sponsors and their consultants are taking notice of IPX and realizing the benefit of offering a platform that makes participant support possible through compliance and control of products and distribution partners," Schaeffer notes. "I am excited to join the IPX team and look forward to expanding our message to a welcoming variety of audiences."
In Moser's capacity as a vice president and relationship manager, he will work closely with the IPX sales team onboarding plans and their approved distributors/advisers. He has more than 20 years of experience in the retirement plan services industry and, prior to joining IPX in 2015, held various sales positions with Fiserv Trust, PCS Retirement and Aspire Financial Services.
ICI President to Retire at End of 2020
Investment Company Institute (ICI) President and CEO Paul Schott Stevens will retire at the end of 2020 after leading the global regulated fund industry trade group for more than 16 years. ICI's Board of Governors will oversee a search in the coming year to identify the Institute's next chief executive.
"I am immensely proud of the Institute's many achievements during my time as its president and CEO," Stevens says. "Over these years, we have transformed ICI into a truly global organization with world-renowned research and analytical capabilities that support our advocacy on behalf of funds and their shareholders. It has been a privilege for me to lead our talented and dedicated staff, and to work alongside so many outstanding leaders in our industry. Retiring from such rewarding work will be bittersweet, but I have every confidence that I will leave ICI in a very strong position for the next president."
"Paul's steadfast leadership and keen intellect have been key factors in the successful growth of ICI and its work for nearly two decades," adds George C. W. Gatch, chairman of ICI's board of governors and CEO of J.P. Morgan Asset Management's global funds and global institutional businesses. "His ability to navigate complex regulatory and policy matters while maintaining the industry's focus on serving fund shareholders has strengthened ICI's ability to advocate across the globe on issues of importance to funds and investors alike. I look forward to working with the board and Paul to identify the next leader of the Institute, who will continue building on the strong foundation ICI has laid under Paul's leadership."
Stevens, 67, has served as president and CEO of the Investment Company Institute since June 2004. He previously served as ICI's general counsel from 1993 to 1997. Stevens has steered ICI during some of the most challenging years in its history, through the financial crisis and beyond. During his presidency, Stevens led ICI's efforts on a series of crucial issues, including the globalization of fund investing, response to the global financial crisis, establishment of ICI as a major center for research and data, policy efforts to strengthen retirement savings, and fund regulatory changes to enhance transparency, reduce costs, and protect investors.
EPIC Retirement Plan Services Acquires ABGIL
EPIC Retirement Plan Services (EPIC RPS), a subsidiary of NBT Bancorp Inc., has signed a definitive agreement to purchase the assets of Alliance Benefit Group of Illinois Inc. (ABGIL), a retirement plan services company located in Peoria, Illinois. ABGIL provides full-service recordkeeping, administration, fiduciary investment advice and plan design solutions to employers nationwide.
"The addition of the ABGIL team to our well-established retirement services business at EPIC RPS represents an exciting opportunity to continue the growth of our national brand and footprint while expanding the services we provide to our clients," says EPIC RPS President Manny Marques. "In addition to our team members in Missouri and Iowa, adding this experienced team in Illinois will deepen our already strong commitment to serving the Midwest as we strive to help America retire."
ABGIL President John Blossom adds, "Joining EPIC RPS will provide us with the opportunity to continue to deliver the same high-touch service our clients depend upon. We are also excited to tap into the resources available through EPIC RPS that will help us deliver more tools and greater value to the clients and plan members we serve."
Segal Appoints SVP and Manager of Western Region
Segal has promoted Jordan Smith to senior vice president and regional manager of Segal's West region.  
Smith is responsible for managing operations for Segal's offices in Denver, Los Angeles, Phoenix and San Francisco. Most recently, as a member of the West leadership team, Smith has been responsible for financial management for the region, working with consulting staff to ensure services are provided to clients within budget and scope.
He previously served as Segal's West region health practice leader. He was responsible for quality oversight for health client deliverables in the region and was also involved in developing and implementing national standards for health care trend and reserve factors. He also helped develop Segal's quality assurance policies and procedures for the National Health Practice.
Smith will be based out of Segal's San Francisco office.